Sponsored: A Day In The Life Of A Salmon Farmer
---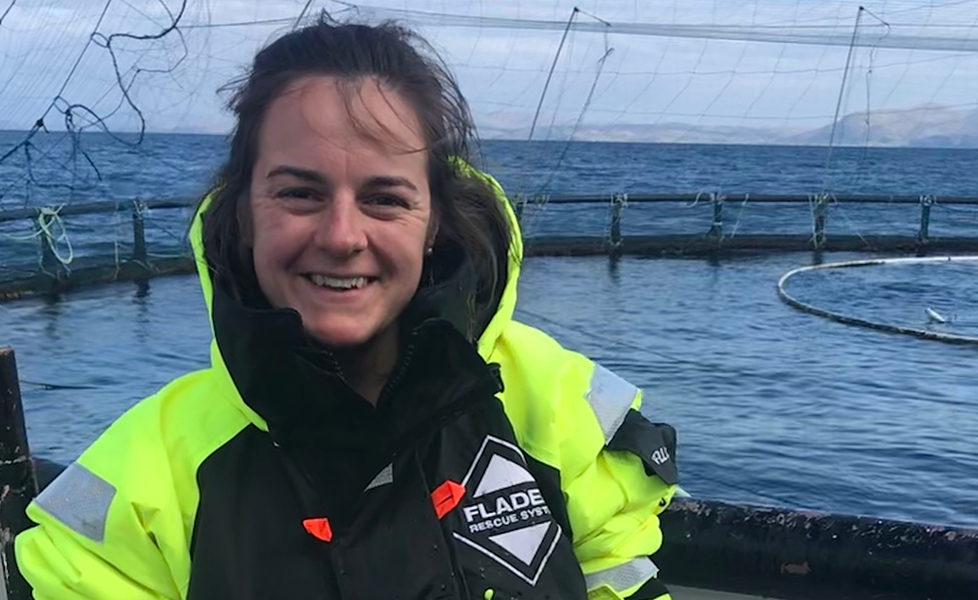 Clara McGhee, 30, is a salmon farmer and loves the thrill of working out on the open sea…
Day in the Life of: A Salmon Farmer
I've been a technician at a salmon farm on the Isle of Muck for two years now. My priority is to look after the fish, so my day includes a whole range of jobs, including feeding and carrying out health checks.
I've always been interested in the environment and sustainable development. I did a degree in it and then worked in an engineering firm in Edinburgh, but I got fed up working in an office. I wanted to be outside more, so I looked into salmon farming. After completing a masters in sustainable aquaculture at Stirling University, I realised it is the kind of job that you can't learn about in a classroom. I love that salmon farming allows people like me to live and work in the Highlands and Islands.
Each day is different on the farm. I work a two week on and a two week off shift rotation. I work 12 hour shifts during the week and 10 hours at the weekend. It is a long day and I often do overtime too.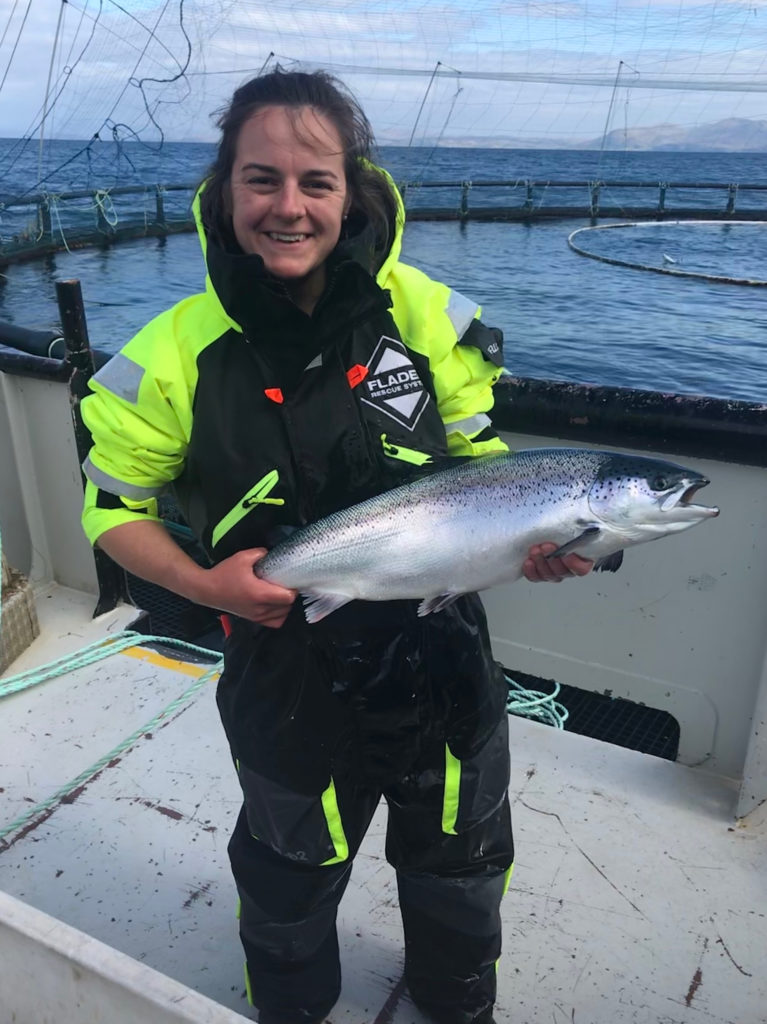 I begin my working day at 7am. I take the boat from our shorebase on Muck out to the farm site and start my environmental checks. This includes testing water temperature and oxygen content. I also look for plankton or jellyfish in the water as they could harm, or stress the salmon.
You need to be prepared for change in this job. That was something I found difficult when I first started. I came from a corporate background, working Monday to Friday, nine to five, with scheduled meetings. I had really structured days, but when I started working for Mowi I had to learn quickly to be flexible.
A fish farm is an amazing place to work. I'm out working in a very beautiful part of the world that is very exposed. There is a strong tidal current and plenty of fresh air.
Some people might think I eat a lot of fish. However, I don't think that's the case [laughs]. When I'm working, I don't always get the chance to sit down for lunch if I'm busy. I sometimes have to eat on the go. So, while my fish intake hasn't increased, I'd say my intake of crisps, biscuits and pot noodles definitely has. However, I'm also in the best physical shape of my life. I moved from sitting at a desk to being on my feet all day.
Being outdoors all day is my favourite part of the job. I get to spend all day on the sea with stunning views, and I often spot the odd dolphin and minke whale too.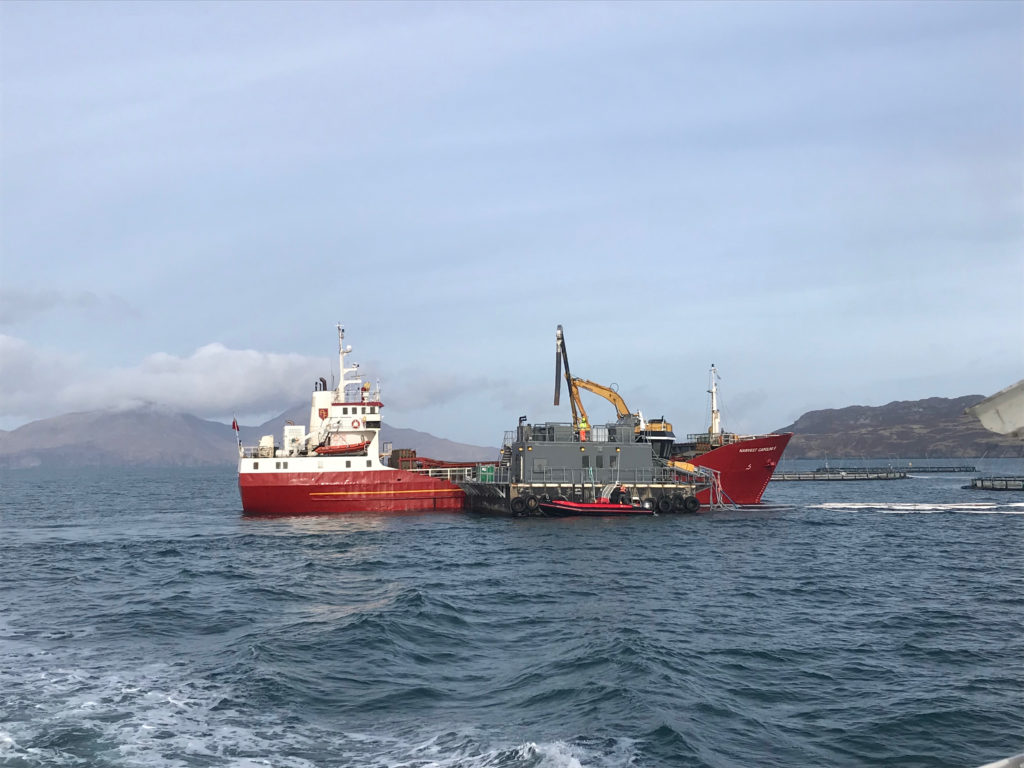 There are challenging aspects to the job too. The site I work on is one of the most exposed seawater sites in Scotland, so we experience extreme and horrendous weather. Sometimes in winter it is too dangerous to go out to the farm.
When it comes to switching off from work, I just sleep! While working long hours can be tiring, I like our shift rotation. There's nothing to do on the island where the fish farm is based, there's no shops or pubs, so when I come to the end of my two working weeks, I'm ready for a break. Plus, it isn't as isolating as you think – I get better phone and internet signal at the fish farm than I do at home!
My friends and family are used to me being away weeks at a time now. When I first got the job, my friends thought I was crazy for going to work on a fish farm for two weeks, in the middle of nowhere and with all men! Some people also said, 'Oh you're so brave', but it is just a job to me and everyone in the company is so helpful.
This is such an exciting sector for Scotland. It is always growing. We're always looking for innovative people to help the sector grow.
For more information about Scottish salmon farming and career opportunities, click here.