Day In The Life Of: A Children's Author
---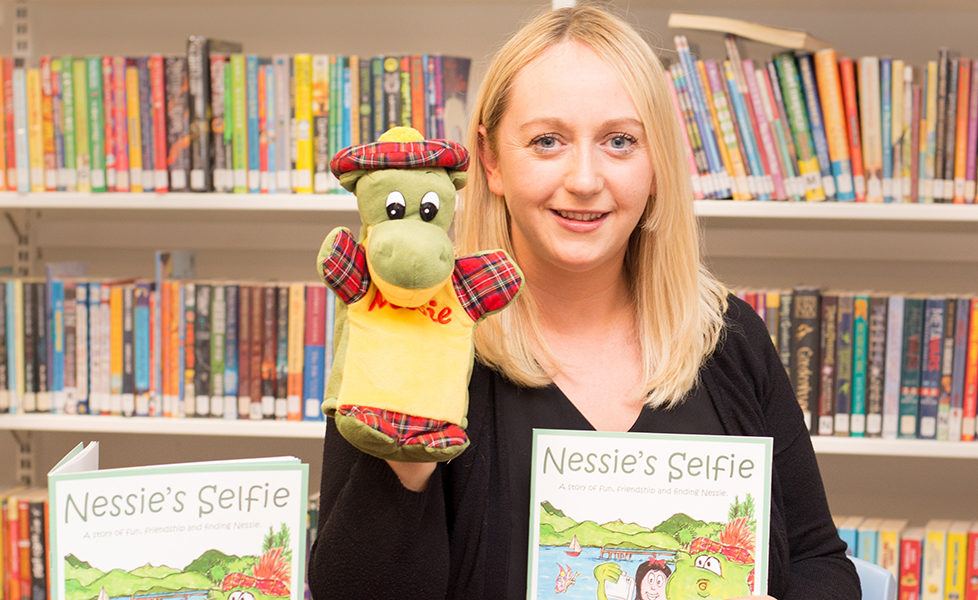 Breea Keenan, 35 from Glasgow, has written and published kid's books with a Scottish focus…
Children's Author Interview
I have always wanted to write books for children. I would spend hours writing stories and short books as a child; I thought I would grow out of it, but I haven't! As well as being a children's author, I write poetry for adults, mainly about my own experiences as a mum.
I work in marketing but I wrote my first children's book, Nessie's Selfie, when I was on maternity leave with my second child. I was trying to help my eldest daughter, Orla, overcome shyness so I wrote the story of a young, shy girl who meets the Loch Ness Monster and Orla loved it.
I eventually teamed up with a work colleague, David Nichol, to bring the story to life with illustrations as his drawings are fun and vibrant. We worked together for months, deciding which drawings would work best, what characters should look like and how all the pages should be presented. We are working on another Scottish picture book at the moment, which will be released later this year.
Seeing Nessie's Selfie in print for the first time felt amazing. The book became a bestseller on Etsy within a week and has now been shipped to readers all over the world. It's lovely to get positive feedback and reviews from parents and young readers.
My family are pleased I've followed my dreams. I have three young children and have visited their school and nursery with the story. They are very proud, especially my eldest who would like to be a writer too. My husband, Chris, is very supportive of my writing and we tag team to allow me to get some work done – he often comes in from work and takes over the whole dinner, bed and bath routine to allow me to write.
On an average day, I get the three kids ready for school and nursery, which is almost like a day's work in itself. I get the kids dropped off and then school visits are often in the morning, so I meet David there. That's definitely the best bit of the job for me. We talk about children's stories, Scottish folklore and have a full, interactive presentation that we go through with a group. I love hearing the children's perspective and their answers to questions.
I enjoy when we turn the lights down in the classroom and read the story together. By the end they always repeat the rhyming sequence that runs through the book. I just love that. We then have a chat about the themes of inclusion, equality and forming friendships. David and I also talk to the children about their ambitions and many of them say they would like to be an author or illustrator. I like to think that they are inspired to read, write and draw after our visits too.
The hardest part is fitting everything in. I struggle with time to do everything I want. The afternoon is spent catching up on emails, social media, reports and writing. Then I stop to go and pick up the kids. After that it's homework and dinner prep time, then I often do more work in the evening.
I'm always looking for different ways to introduce Nessie's Selfie to more people. During lockdown I thought it would be lovely to see a Scottish celebrity reading Nessie's Selfie and contacted Carol Smillie through social media to ask if she'd consider it. I was delighted when she responded within 15 minutes and agreed to do it! She really brought the tale to life and it was lovely to have something for children to watch while stuck indoors. We also created a free activity pack that kids could colour in afterwards.
I can't think of any major faux pas I've made in my career because I don't like to get too hung up on them! As I always say to my kids, everyone makes mistakes and that's how you learn.
Interview and words by Emma Hayley Rinaldi.