Sponsored: Supporting Lovely Local Businesses
---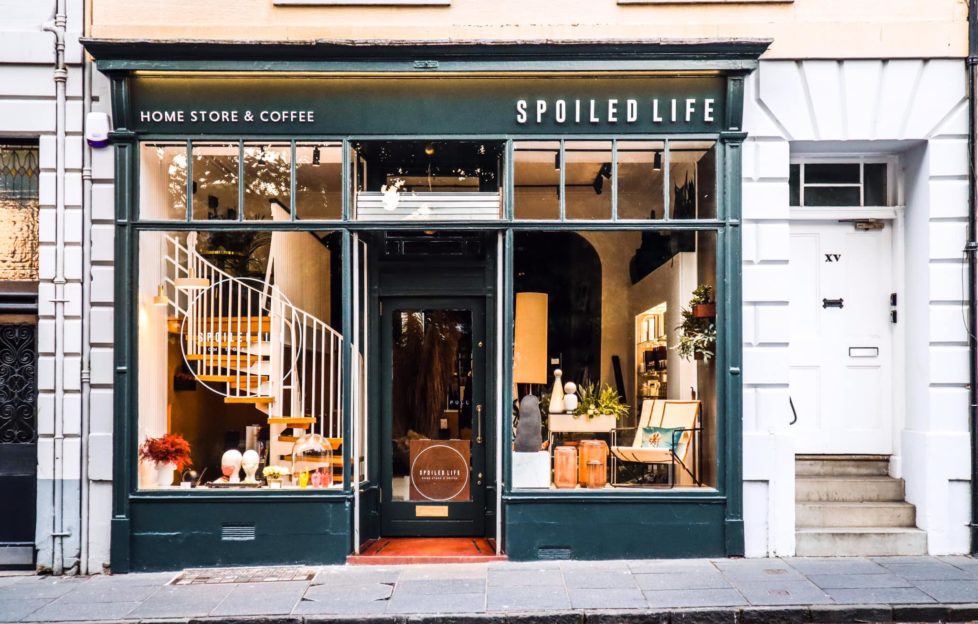 Image: Spoiled Life
While sticking to lockdown rules has been necessary for the country in reducing the spread of Covid 19, it has had extremely negative effects on small businesses which are known and loved by many.
Support Local
It is our wish at No.1 to see local Scottish brands flourish as lockdown eases.
Have a read about these three businesses whom we have had the pleasure of working with recently, and whom we can't wait to see shine in the coming months!
Spoiled Life
Welcome to Spoiled Life, a new lifestyle concept store and café located in the heart of St Andrews.
Spoiled Life is characterised by its eclectic, relaxed and contemporary verve – a mix of Scandinavian design, Moroccan style and European trends – and everything in store reflects the aesthetic of its owners, Glenn and Steve.
The selection of brands available include those of independent designers, such as House Doctor and Rachel Entwistle, alongside well-established names, like Jonathan Ward and Melody Rose.
From contemporary and timeless jewellery to home accessories and furniture, each item stems from both Glenn and Steve's love for interior design and travel.
Browsing inside Spoiled Life will be a journey in itself, dictated by the textures and colour palettes that alternate between the different areas of the shop. This is a space where you can browse for unique items for your home and relax with a cup of freshly ground coffee – welcome to a brand new kind of shopping experience!
Alan P Fulton
Alan P Fulton is a fine jewellery house specialising in handcrafted jewellery with uncompromising design and attention to detail. All of their jewellery is handmade on site in a boutique studio, situated in the centre of the conservation village of Eaglesham, Scotland, where great pride is taken in the use of time honoured traditional methods of jewellery making.
Alan P. Fulton is redefining the standard of engagement, wedding, and jewellery for all occasions with a warm and welcoming personal experience for each and every client. You will know that you have been part of something unique and very special, having commissioned a piece designed and handcrafted personally by Alan and that is completely your own.
Alan graduated from Glasgow School of Art in 1980 and was soon recognised as one of Scotland's leading Artisan Jewellers. He was awarded a Fellowship of the Institute of Professional Goldsmith in 2014 – recognised in four categories.
Unwind Box
Unwind Box offers a relaxation treat box delivery service, providing the recipient will all the goodies needed to take some intentional time out.
There are a variety of boxes to suit every budget – from £10 to £50 – and include products such as sheet face masks, bath foams, wax melts, face moisturisers and vegan sweet treats.
This is the perfect way to treat someone you love after lockdown, or yourself – self care isn't selfish!
Browse through their range and pick a box which suits you best. You won't regret it.