16 David Tennant Facts That You Need To Know
---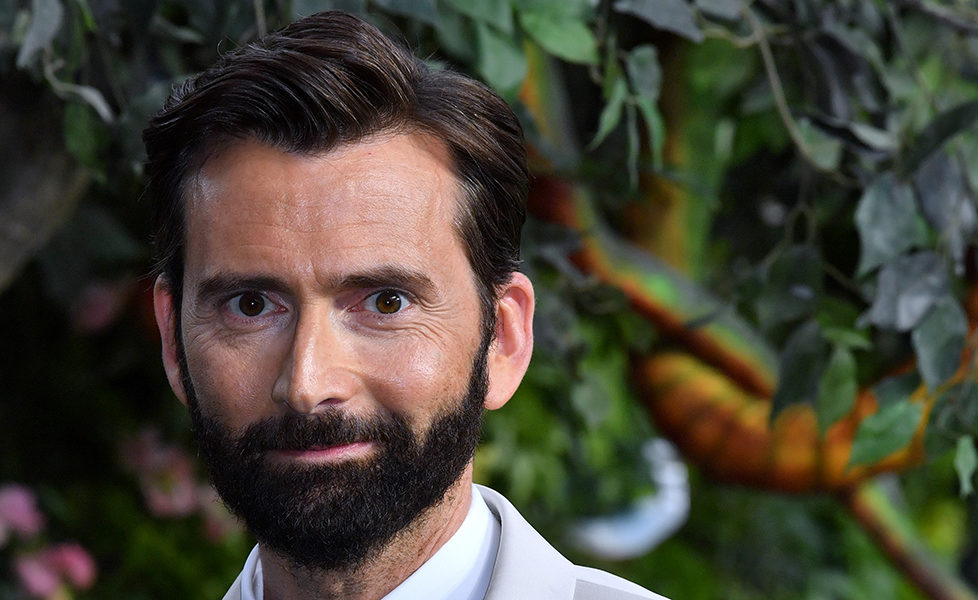 Image: Anthony Harvey/Shutterstock
Largely known for his brilliant roles in TV and theatre, such as Doctor Who, John Knox in Mary Queen of Scots, Giacomo Casanova in Casanova and Prince Hamlet in Hamlet, David Tennant is arguably one of the most iconic Scottish actors today!
However, did you know that he has personal ties to the fifth Doctor in real-life? Or what famous Scottish duo he likes to boogie to most on a night out?
Read on to find out more…
David Tennant Facts
1. The star is fluent in many languages. Not only can speak English (obviously) but he also speaks French and German.
2. His height comes in at over 6ft! Yep, the actor is 6ft 1inch tall.
3. David actually changed his name in order to get into the actors' Equity union. He is originally called David John McDonald but legally changed it in 2013.
4. When changing his name, the inspiration for 'Tennant' came from Neil Tennant. Aka. the lead vocalist for the Pet Shop Boys.
5. In 2011, the Scot married the lovely Georgia Moffet. Does the name sound familiar? That's because she played Jenny, his artificially created daughter in 2008 episode, The Doctor's Daughter!
6. As if that wasn't co-incidental enough, Moffet's father, Peter Davidson, played the fifth Doctor. That means David's father-in-law has also starred in Doctor Who!
7. He is a total family man with four children. Two sons and two daughters, to be precise.
8. The star has also featured on a Royal stamp. In 2011, Royal Mail paid tribute to the 50th anniversary of the Royal Shakespeare Company by producing a series of stamps, one of which featured Tennant for his role in Hamlet.
9. His maternal grandfather, Archie McLeod, was a footballer. He played in both Scottish and Northern Irish teams.
10. It was watching Doctor Who as a child that inspired him to get into acting. In fact, at just three years old he told his parents he wanted to be on the show when he grew up.
11. David is a godparent to actress Arabella Weir's son. The pair met whilst filming Takin' Over The Asylum in 1994.
12. In 2007, a Radio Times survey saw his version of the Doctor voted as the 'coolest character' on UK Television. Pretty cool!
13. He is allergic to horses. Whilst filming Casanova he had to take allergy medication in order to be filmed around them.
14. David has auditioned for a part in Scottish detective TV show Taggart a whopping six times with no success! Hopefully seventh is a charm.
15. In an interview with The Guardian, he confessed that if he hadn't gone to drama school he would have likely studied English at university instead. We're glad he did though!
16. He is a big fan of The Proclaimers! He even played their song Life With You at his wedding.