13 Things To Watch For Ultimate Empowerment
---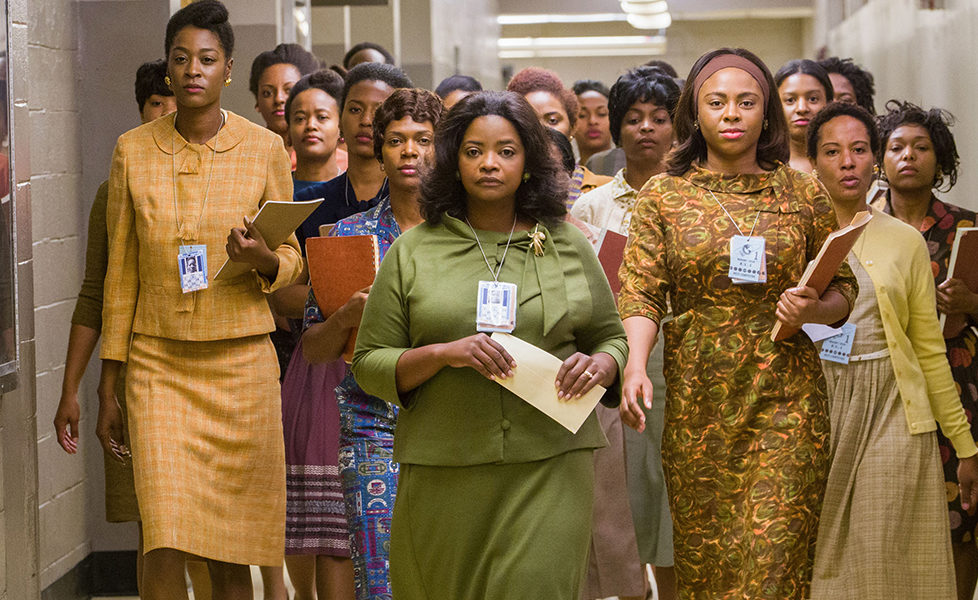 Image: Hopper Stone/Levantine/Kobal/Shutterstock
Transform your life and be inspired with our top picks below…
Empowering Movies And TV Shows
Movies
1. Bombshell
Bombshell truly showcases the power of women. After being sexually assaulted in the workplace by a high-up media mogul, three women strive to hold him accountable.
Where to watch: Amazon Prime
2. Ocean's 8
You probably know the story of Ocean's 11 by now, but this one features an all-female cast, with the likes of Sandra Bullock, Cate Blanchett, Rhianna, Anne Hathaway and Sarah Paulson.
Ocean's 8 is a reminder that women are smart as hell and shouldn't be underestimated.
Where to watch: Netflix
3. Hidden Figures
This empowering movie uncovers the truth behind the Space Race.
Following the lives of three female African-American mathematicians who play an incredibly pivotal role in astronaut John Glenn's launch into orbit, all while facing gender and ethnic discrimination. You'll be hooked from the beginning.
Where to watch: Sky Cinema
4. Wild
Based on Cheryl Strayed's memoir, Reese Witherspoon takes the lead in a movie which will take you on an unforgettable journey of self-acceptance, love and hope.
Where to watch: Amazon Prime
5. Wonder Woman
Wonder Woman was originally created in 1941, by William Moulton Marston, a strong supporter of female empowerment, and the recent movie clearly still embodies female strength.
Where to watch: Netflix
6. Mulan
Arguably Disney's most inspiring heroine, Mulan proves that women are just as strong and powerful as men.
It should forever be a favourite on everyone's animated movie list.
Where to watch: Disney+
TV Shows
7. I May Destroy You
It seems everyone is talking about this show at the moment as it explores the question of sexual consent.
Loosely based on what happened to the show's creator, Michaela Coel, I May Destroy You follows the main character after her drink is spiked with a date-rape drug.
The show takes a long, hard look at some uncomfortable topics, but also ones that need to be discussed.
Where to watch: BBC iPlayer
8. The Handmaid's Tale
Based on Margaret Atwood's novel of the same name, the TV show starring Elisabeth Moss is every bit as haunting.
Living in an incredibly oppressive society, where even the handmaid's name and identity is controlled by men, their bravery and resistance continues to shine through.
The show also gives us a warning of what could happen in an unequal world.
Where to watch: Amazon Prime
9. Fleabag
Hailed as an anti-heroine, Phoebe Waller-Bridge's protagonist is completely unapologetic and lives life exactly the way she wants to – all with a side of dark humour.
Plus, it teaches us how to deal with incredibly hard things in life, such as how to cope with the worst haircut in the world.
Where to watch: BBC iPlayer
10. Scandal
As Olivia [Kerry Washington] hangs her hat up from serving as a media consultant to the US President, she takes matters into her own hands and starts her own firm.
However, not everything is plain sailing and whispers, gossip and secrets start circulating – but this incredible woman always has it under control.
Where to watch: Amazon Prime
10. Insecure
This comedy-drama follows the lives of two friends – dealing with everything from college, careers and relationships.
Insecure reminds us how powerful women are when they work together to achieve greatness.
Where to watch: NOW TV
12. The Bold Type
Focussing on the power of female friendship, The Bold Type, is based on former Cosmopolitan editor-in-chief, Joanna
Coles' career.
Following three 20-something girls who are climbing the career ladder, while juggling relationships and friendships, this show is something many women can relate to.
Where to watch: Amazon Prime
13. Grace and Frankie
When their husbands of over 40 years announce to their wives, Grace and Frankie (played by Jane Fonda and Lily Tomlin, respectively) that they're leaving them for each other – their lives are turned upside down.
Grace and Frankie now have to start afresh in their 70s, including finding a home, their own source of income, and forming an unlikely companionship – this show proves you're never too old to make a new friend (especially one who brings out the best in you).
Where to watch: Netflix