'The Black Beauty Industry Isn't Catered For Here'
---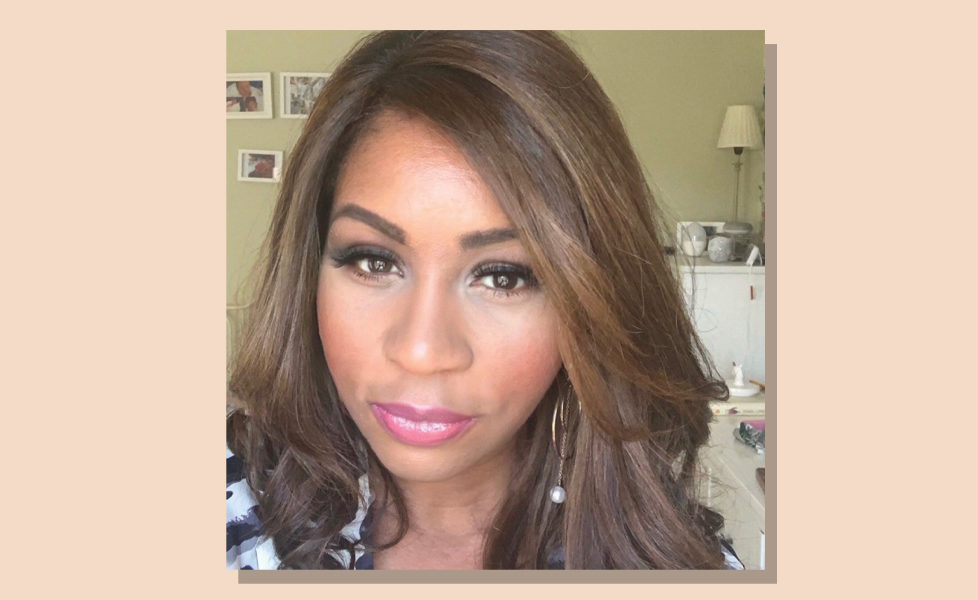 Over the next few days, we take a look at the Black Lives Matter movement. Here, Ivy Herbert talks about her experience of being black in Scotland…
Black Lives Matter: Scottish Real-Life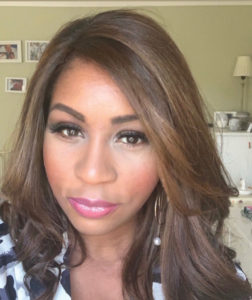 Ivy Herbert, 39 from Glasgow, faced racism growing up. She has two mixed ethnicity children and believes the issue is getting worse…
I am a black Scottish woman of Nigerian decent. I have two mixed ethnicity children. One 14-year-old girl and a two-year-old boy. My daughter cried for days after George Floyd's death as it made her finally open up to me about the challenges she was facing being a child of mixed ethnicity, with a black mother living in a neighbourhood that is not diverse. The situation exposed a lot of buried pain.
She mentioned people were saying cruel and racist things to her. My daughter faces many micro-aggressions every day, and feels powerless. She often comes home crying. However, we had never explored how serious these issues were. Nor was she ever really given any helpful coping strategies.
The only advice I could give was to ignore racist comments. But that was making it worse. She felt like she had no outlet or sympathy from anyone. She also felt like she was being overly sensitive. I believe racism is worse now than when I was younger.
My experience of racism was very different growing up. It is only in hindsight that I realise I was made to feel different. I think I chose to ignore it until now because back in the 80s, foreigners were still very much seen as a positive thing for Scotland.
My family and I lived in a strong, mixed community. There were people from Asia, Pakistan, India, as well as black and Scottish families, and we never had any racism. However, we would experience it from people out-with the area. Many had never met a black person before.
I felt like I was subject to racism at school more than when I was out playing in the street. If someone did shout abuse, my friends would always stick up for me. But school-wise it was different, I experienced it from teachers. I remember one of them using me as an example to describe a monkey because of my afro hair. It really hurt and has always stuck with me. As I grew up I was very aware of racism. People would say derogatory things.
I remember being on a bus one time and a brick going through the window. We were told it was because we were black and it was a racist attack. The people who threw the brick were shouting abuse at us. It really opened up my eyes that racism wasn't just shouting horrible names, it could be a violent act too.
During this time,the Central Park 5 incident* was in the news. That was the moment that I realised people will judge you based on the colour of your skin. I remember being terrified and thinking 'I hope people don't think my brothers would ever do anything like that, they're just babies.' I was shocked by it all. My parents had to talk to me and say 'unfortunately, racism is a thing and there is a lot of sh*t going on.'We just thought that there were a lot of black criminals out there who were giving us a bad reputation. That was how the news portrayed it.
Growing up I was never just Ivy – I was 'Black Ivy'. Or 'Ivy that looked like Whitney Houston', and people didn't necessarily say that because I looked like her, it was just because we are both black. I would also hear, 'You're quite pretty for a black girl.'That is not nice. I still hear that today.
There was also a lack of black role models in the limelight. However, the ones we had were excellent and I felt lucky to have them. I relied on programmes like The Fresh Prince of Bel Air. The character, Hilary Banks was who I wanted to be, she was the only person of colour that I could identify with.
The black beauty industry isn't catered for in Scotland. A lot of the time you'll have black barbers and there are some black hairdressers but, from my experience, going to the hairdressers wasn't pleasurable. It's not seen as a fun experience because our type of hair requires time, care and attention.
Our hair is a part of our identity and we don't always have the luxury to care for it the way it should be. That was why I opened up my salon – Hair Dreams Glasgow. I felt like there was a need in the black Scottish community for women to get their hair done and feel pampered. I remember walking into a salon and the hairdresser just telling me'sorry I don't know how to style your hair type.' Thankfully things are moving forward.
This is one way that I want to help my daughter feel proud of her heritage. There are other kids who come from mixed ethnicity families, and I'd like to start classes for parents on how to style black hair. It can be hard working with hair like ours if you've never done it before.
Racism is an issue everywhere – even in Scotland. When you hear on TV what's happening in America, it can be easy to try and distance yourself from it. But when my daughter hears regularly 'go back to where you came from', it is time for change. My daughter is from here and so am I, so where exactly are we going to'go back to'?.
My daughter felt because she was mixed-ethnicity, it made her a target for racist bullies and discrimination. She has always taken pride in her heritage, but it's like the world is trying to make her disown that side of herself. She has now been able to find the words to express how she feels. Her friends have also been supportive, and that's reassuring to know that there are people who don't condone racism.
* This occurred after a woman was found beaten and raped in Central Park. Five young black and Hispanic men, aged between 14 and 16,were wrongly found guilty and jailed for the crime. Netflix covered the events in their show, When They See Us.