The Beginner's Guide To Allotments
---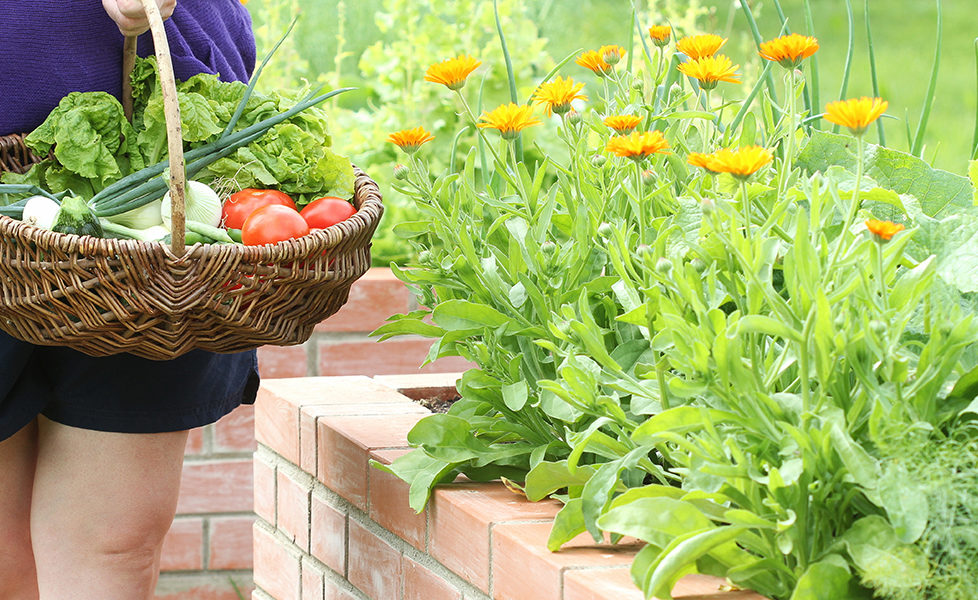 Image: Shutterstock
With a rising interest in becoming more self-sufficient, many Brits have made the most of extra time at home by taking up gardening as a newfound hobby.
In fact, The National Allotment Society has also seen a surge in interest in owning an allotment plot. That's why we've teamed up with Dobbies for some essential top tips on where to begin.
Below you'll find all the advice and inspiration that is perfect for helping beginner growers with their new plot!
Allotment Ideas Dobbies
How to regrow vegetables from kitchen scraps
It might surprise you to know that to reduce kitchen waste and help the environment is to regrow some of your veg from the scraps you might usually throw away. 
Spring onions and celery are two kitchen staples that are easy to regrow from their root base with a couple of inches of stem attached. Slice across the stems, then stand them root down in a shallow glass of water. When new roots appear, plant them out in the garden to grow on.
Exotic vegetables such as pak-choi can be re-grown in a shallow dish of water, by keeping the young inner leaves intact with the root base.
Pot up left-over nobbly sections of ginger root for an exotic pot plant that will be a great talking point.
For chillies and sweet peppers, collect their seeds and plant them directly into fresh compost. Then leave them to grow on a warm sunny windowsill, watering regularly.
Re-pot used basil or coriander plants from the supermarket to give them a new lease of life. Or grow new plants from stem cuttings in a jar of water, for a supply of your favourite herbs to use in your cooking.
How to make compost from your kitchen waste
It's easy to recycle your kitchen scraps into rich garden compost! Plus, it will add a valuable boost to your pots and borders.
Keep a kitchen caddy next to the kitchen sink, where it's easy to throw in your vegetable and fruit waste, peelings, juicing pulp, coffee grounds and tea-bags (double check they are plastic free first), and crushed eggshells.
For convenience line your caddy with a compostable bag, lifting the bag and all its contents out when full, otherwise rinse your caddy thoroughly between fills.
Avoid meat or anything dairy as these can soon turn smelly and attract unwanted visitors.
Add the contents to your compost heap or bin, located in a shady corner of the garden. Look to have a garden heap of at least 1m x 1m. Or if your space is limited, a compost bin also works really well, generally open ended at the base to allow earth worms to enter and speed up the process.
Alternate with layers of garden waste such as clippings, twigs and leaves to keep it aired, or use unwaxed brown cardboard packaging.
How to grow vegetables in containers 
No matter how small your garden space, many vegetables will grow very happily in containers, from shallow bowls to larger pots, window boxes and even hanging baskets. 
Step-by-Step guide:
Fill a container of your choice with peat free vegetable or multi-purpose compost and water gently. Shallow containers are good for salad crops, while deeper pots work best for root crops like carrots. Hanging baskets and window boxes are ideal for herbs, strawberries or trailing tomatoes.
To grow your vegetables from seed, sow them evenly across the surface, cover with a fine layer of compost and add a label. This is the most economical way to grow lots of vegetables.
Alternatively, for quicker results, plant ready-to-grow young plants available to buy in pots and strips. This is a great option for warm growing vegetables like tomatoes, courgettes or chillies or for those with limited space to grow from the seed stage.
Keep your planted container under cover in a bright sunny spot protected from the cold, moving outside to a sheltered site when all risk of frost has passed.
Water regularly to keep the compost moist. After about six weeks feed weekly with liquid fertiliser to ensure strong and healthy growth.
Pick your vegetables when they're ready, emptying and replanting your containers for an additional late season crop.