12 Facts You Need to Know about Graham McTavish
---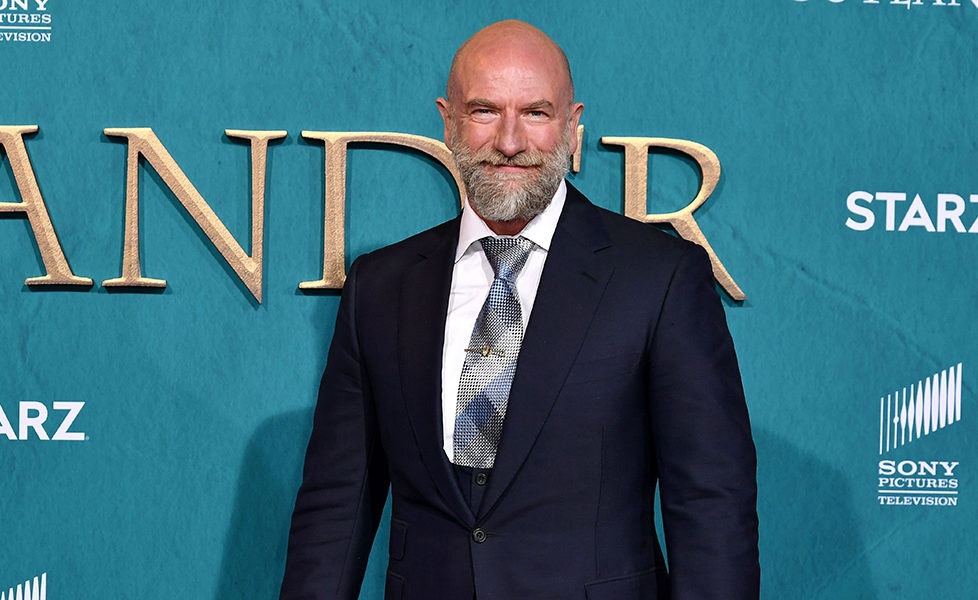 Image: Rob Latour/Shutterstock
Outlander fans will be delighted to hear that stars, Sam Heughan and Graham McTavish, have teamed up to do a new travel show called Men in Kilts: A Road Trip!
A first look trailer for the eight-part series has just been released, but an official date for the new series has yet to be announced. We can't wait!
Graham McTavish Facts
However, one star you might not be as familiar with from the show Outlander is Graham McTavish, who plays the role of Dougal Mackenzie. (Spoiler alert: Graham also had a recurring role in The Hobbit movie franchise!)
We have found out some interesting facts about the 59-year-old Scottish actor that we're sure that you will want to know…
He named his axes after Emily Bronte's dogs
When he played Dwalin, who was one of the twelve dwarves in The Hobbit films, he named his character's two axes Grasper and Keeper, which were the same names of the English novelist Emily Bronte's dogs.
Furthermore, he had the names of the two dogs engraved onto his two axes by someone in the costume department on the set of The Hobbit.
His daughter made an appearance in the first Hobbit movie
Also, while he was filming the first film The Hobbit: An Unexpected Journey, McTavish's daughter had a small part in it.
Although the two were never in any scenes together instead his daughter played a young hobbit in a flashback scene which only appeared on the extended cut but not on the version that was released in theatres.
He performed in theatre productions at Dundee Rep
Graham has performed in stage productions at Dundee Repertory Theatre – one of the best regional theatres in the UK.
It not only has a great reputation for its acting school but it also is known for its leading contemporary dance company. Some other famous Scots that have attended Dundee Rep include OBE, performer, and theatrical producer Jimmy Logan as well as Robert Robertson (from Glasgow based detective series Taggart).
He was the 17th Grand Marshall of NYC's Tartan Parade
In 2014, Graham served as the 14th Grand Marshall of the Tartan Day parade in New York.
Tartan Day celebrates Scottish heritage (hence the name), and it is held near the anniversary of the Declaration of Arbroath which supported Scotland's status as a sovereign state. The New York City parade is hugely celebrated in the United States.
He has done plenty of voice acting
Over the years Graham McTavish has done various voice acting gigs.
For example, his voice has appeared in the children's cartoon What's New Scooby-Doo? He also did the voice-over for Marvel villain Loki in an animated series called Hulk Versus and another animated series called The Avengers: Earth's Mightiest Heroes. He has also done voice work in a few video games such as Call of Duty, Assassin's Creed, Metro 2033, and Uncharted!
He really enjoys the outdoors
Cycling is one of his favourite hobbies and he loves the outdoors in general.
If you head over to his Instagram page, he often posts photos of himself doing lots of different outdoor activities.
He was born in Glasgow but has been well-travelled
Graham is from Glasgow but left with his parents when he was a child.
Over the course of his childhood and into his adult life he has lived in places such as Canada, United States, and England before he decided to settle with his family in Wellington, New Zealand because he was stationed there for a long time while filming the Hobbit movies.
He attended Queen Mary University of London.
And graduated with a degree in literature!
He got an equity card from a play he acted in whilst still at uni.
When he was still at University and finishing his degree, he got the opportunity to perform in three Shakespeare plays per year, which led to him earning his equity card after he performed in a play by Samuel Beckett.
He would write and perform comedy sketches with his friend in school
Graham's school drama teacher asked him to step in to cover a role in a play called Sheridan's The Rivals because the lead actor became ill. His drama teacher thought of him to fulfil the role after she watched the comedy performances he would write and put on with his friend while he was still in school.
His first professional onscreen roles
His first television appearance was in an episode of Disney's mini-series Return to Treasure Island, in 1986. His first film role was in For Queen and Country, 1988, where he acted alongside Denzel Washington.
He has written a book with fellow Outlander actor, Sam Heughan
Yes, as well as appearing in a new road trip docu-series where the pair will travel and discover the history behind famous places across Scotland the two Outlander stars have also released a book called Clanlands: Whiskey, Warfare, and a Scottish Adventure Like No Other. The book is inspired by their upcoming show. It sounds great!
Words by Lucy Smith.