Meet Scotland's Very Own Big Cat Queen!
---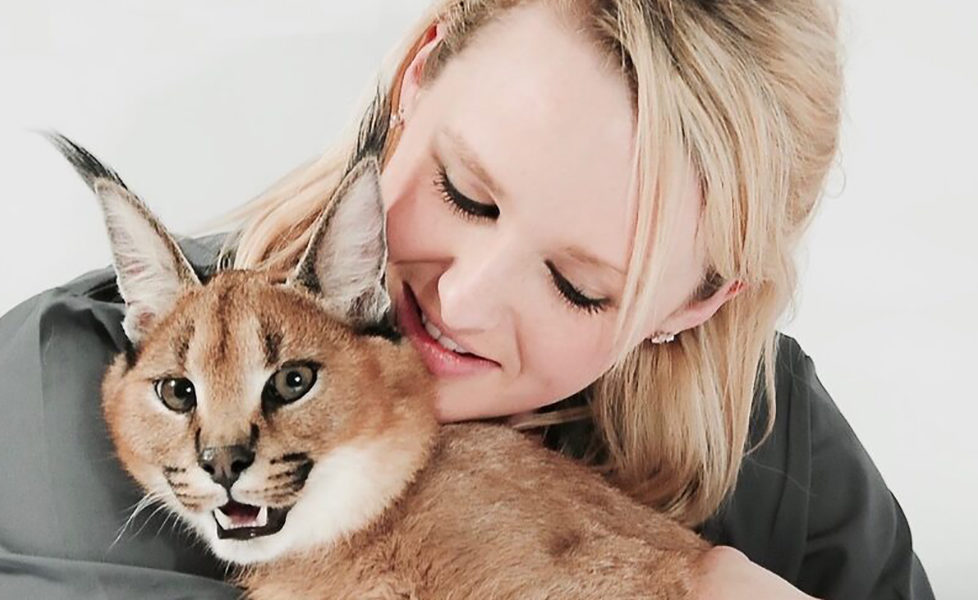 Image: Stylisticat International
Kayleigh McIntosh Lowrie, 32, runs Stylisticat International in Scotland to breed big cats.
Scottish Big Cat Owner
I breed many different cats. We have Savannah cats, African servals, African caracals, lynx cats, bobcats and leptailurus servals. Before I started the company, I already had five cats but my husband and I soon moved to a bigger place so we had room for more. Now, I'm looking into working closely with pumas.
The care of the animals is my priority. I begin each day by carrying out weight and health checks, preparing food for them and cleaning the enclosures, while wearing scrubs and protective clothing. It's important these things are carried out on a daily basis to ensure there's no cross contamination. That's a reason why we don't have many visitors to the site.
It's not just a job – it is a life and there are never set working hours. The cats need you at different times and you have to be on call 24/7. It can be a lot of work.
It is amazing to see a kitten being born. It's such a special experience to share with the cats. If they let you see them give birth, it shows that they trust you. A couple of the cats have even waited for me to come to them before they deliver the kitten. When you care for them every day, you create a bond and they want to know that their 'mum' [me] is there for them.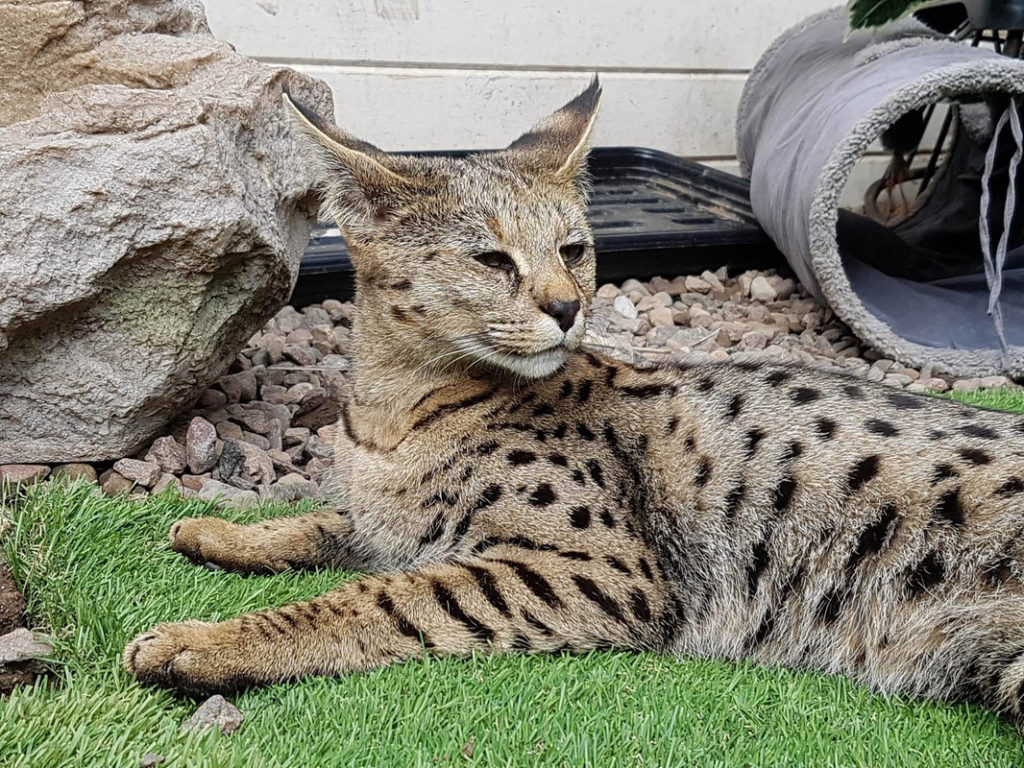 We keep the cats in a large, undisclosed area. On the whole, we don't tell people where they are so they can't go searching for them. They're in a rural area that is safe and secure – and definitely not in my house! However, I will sometimes take the kittens that we have on site inside if they need to be bottle fed.
It can be a challenging job. I'm in the midst of forming a charity that will help wildcats go into conservation rather than to a home or private seller. Sometimes when people purchase a big cat, they don't realise the work that is involved with it. I get around four phone calls a week from people looking to re-home a cat, and I've seen all sorts of heartbreaking cases. Some cats will go out into our big enclosures but their muscles have wasted away because they were kept in such a small space before.
I'm in the middle of securing a larger site to accommodate rescue cats. It's becoming a regular thing and we're taking in a lot of cats that people have got'fed up with'because they don't breed, for example. I'll always take them for their safety, but we don't get any donations as we're not set up as a registered place to take rescues yet. Everything comes out of my pocket. I've learned there is no money to be made in this job.
I've never felt scared, even though the cats are big. I've always been good at reading them and can tell when they don't want to be patted or want their own space. They'll tell you with their body language.
My friends and family are very supportive of what I do. They love animals and are interested in the company. However, because there are so many rules and regulations, they tend not to know too much about the ins-and-outs of it all. We have such high security that they can't just drop by for a visit.
My husband helps me out at times. He knows all of the policies and procedures and we have a big 90-page handbook that we call the 'cat bible'. It explains how to work safely with the cats in this kind of environment.
There are rumours that I am best friends with Joe Exotic [from Netflix's Tiger King], but that isn't true at all. I have watched the Netflix show and spoken to him once on the phone – but that was it. I asked him about cat enclosures, and he just so happened to be one on a list of many that I contacted. I know him, but not personally.
My least favourite part of the job is working with people – the cats are easy! It is a hard industry and a very dog-eat-dog world. If people can throw you under a bus, they will. And you'll find that everyone is very critical of your practises, especially if you're pioneering something new.
Conservation is such a big debate in the animal world. Some say 'what's the point in breeding if the cats will never be released', but there are programmes where they do release them into the wild. That's more the route that I want to go down in the future.
For more Day In The Life Of features, be sure to check out No.1 magazine. Pick up a copy here!