No.1's Stylish Scots: The Influencers
---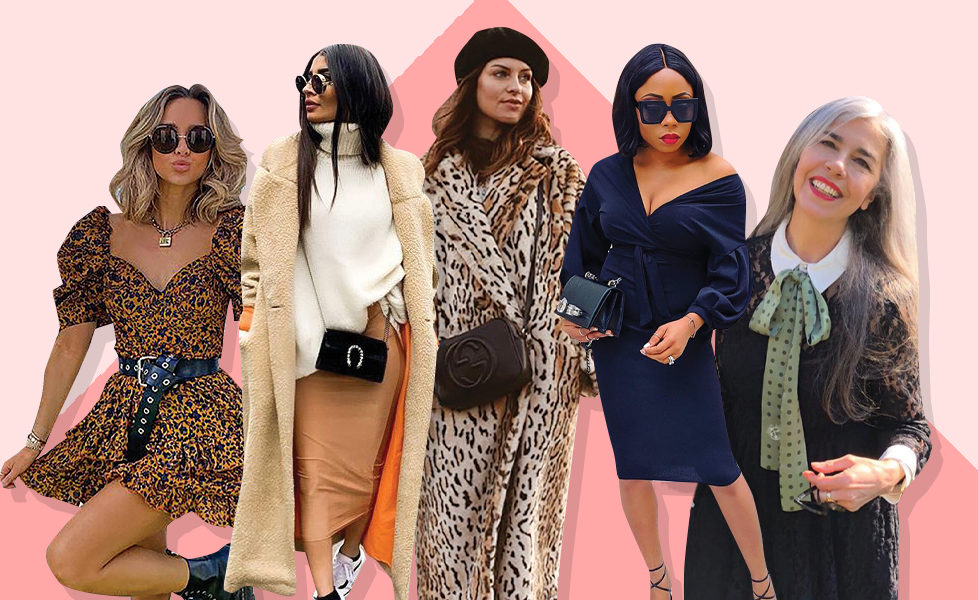 There's a whole new wave of fashion-forward social media stars showing off their sartorial style to followers who can't get enough.
What's great about influencers is you can see how real women put together outfits from stores we can actually access, unlike many of the A-Listers out there.
We've done some digging and found the best 20 Scottish influencers out there that are worth a follow for some style tips. In no particular order…
Stylish Scottish Influencers
@SINCERELYYOURSSUSIE
This blog is mainly aimed at 40+ women and covers a wide range of style and beauty tips, ran by former magazine editor, Susie Cormack Bruce.
@ANNIE_M786
Annie M. Blackley has an Instagram and YouTube channel where she shows her impeccable style and life as a mum to her toddler daughter.
@EMILYSHAK
Model Emily is one of the biggest Scottish influencers on the fashion scene with over 1 million followers on Instagram. She often puts up videos showing how to pair different items from the high street and online stores.
@JAMIEGENEVIEVE
Jamie is a make-up artist with a huge online following (1.4 million on Instagram alone) but it's not just her make-up that fans love her for, Jamie also has a unique style.
@KIMMYGX
Mum-fluencers are a big deal, and mum-of-three, KimmyGx, has over 20k followers who love her daily updates on style and family life.
@HAYLEYSCANLANSTUDIO
Top designer Hayley Scanlan (you may have seen her on hit Netflix show Next In Fashion) is undoubtedly a trendsetter and her social channels display her latest designs.
@CASHMERETTE
Cashmerette creates patterns that celebrate curves. Founded by Scot, Jenny Rushmore, the Instagram shows a plethora of different styles in sizes 12-28.
@STYLEDBYALICEX
A self-confessed former fast fashion addict, Alice now focusses very much on ethical fashion. Her blog and Instagram is full of eclectic outfits and useful tips.
@THELITTLEMAGPIE
Amy Bell, the woman behind The Little Magpie blog, loves to travel and her pictures are not only full of style inspo, but also for all of the amazing places we want to visit one day.
@SHEREENCUTTY
The former X Factor contestant has over 82k followers on Instagram, who love her for her style choices just as much as they do for her music.
@MSSILVERLININGS
Model Shayne, famous for her amazing silver mane, is one stylish woman. Expect lots of mature style options that are anything but fuddy duddy.
@MBAIREWANGUI
We love Michelle of Mbaire Wangui's style. Her outfits are usually bright and bold and she's a fan of print, often inspired by Kenya.
@SULTANA_MALIK
Edinburgh-born Sultana is an events blogger, but it's her beautiful style we're most interested in.
@FOREVERAMBERBLOG
Although her blog is aimed at 'the over-thinkers and the perennially anxious' and contains a ton of great content on the realities of dealing with both, we'd be amiss if we didn't mention how stylish she looks whilst navigating these issues.
@KATE.LAVIE
Some beauty, some interiors and plenty of style, Kate's blog, which started in 2009, is pared back and full of soft colour palettes. Her Instagram shows how she carries her style from her clothing right through to her furniture and home accessories.
@SADEBEAUTYPRO
Sade's Instagram page is full of bold colours, slinky little black dresses and designer casual looks that all come with her signature flair.
@IAMREBECCAD
Rebecca Donaldson is a model and stylist and her Instagram is full of her signature flawless, sleek looks.
@KINGDOMOFSTYLEMICHELLE
Kingdom of Style is a very well-respected Scottish fashion blog started by Michelle and her friend Marie nearly 15 years ago. Expect to find lots of edgy and cool looks on Michelle's Instagram page.
@ZOEGODFREYMEERS
The creator of the blog, I Knew I Was Next, is a writer and illustrator who lives in Dundee. She once appeared in an advert for Simply Be and her Instagram feed is bold and creative.
@CAROLINESSTYLEHACKS
As a fashion buyer, Caroline has a unique insight into trends and style in general. Her looks tend to be simple and very wearable, with lots of tailoring mixed with flowy pieces and lots of comfortable footwear.
FIND OUT MORE ABOUT OUR STYLISH SCOTS IN THIS MONTH'S ISSUE OF NO.1. PICK UP A COPY HERE!