No.1's Stylish Scots: Celebrity Women
---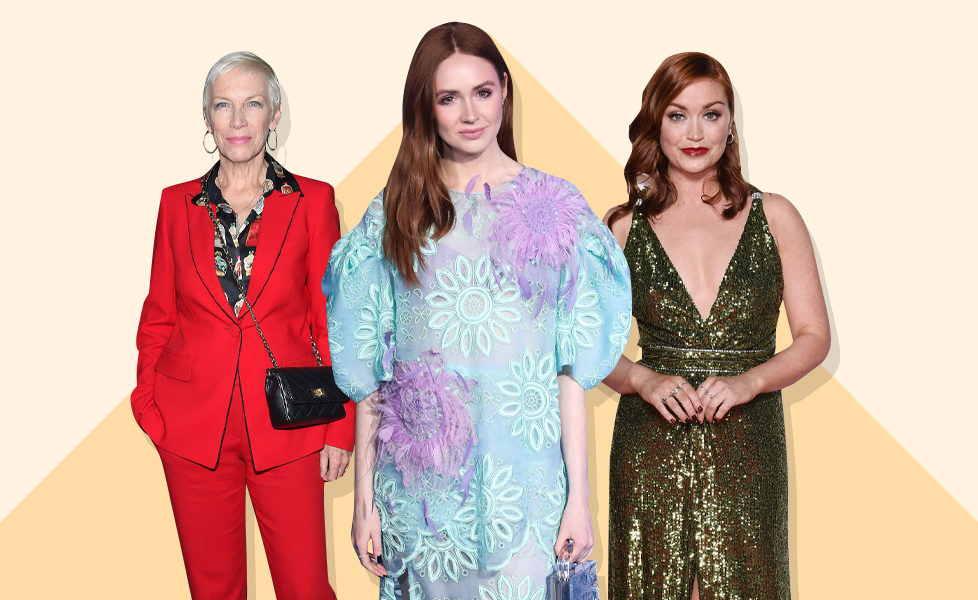 Actresses, presenters and rock stars, these Scottish women have bags of style and it's time we celebrated them for it!
Stylish Scottish Women
12. ARIELLE FREE
Glasgow-born Arielle is a presenter on BBC Radio 1. The redhead music buff has a versatile look, from band tees and jeans to gorgeous gowns.
11. KIRSTY HUME
Veteran supermodel, Kirsty, is a little bit of a hippy at heart and her fashion choices often consist of daisy-chain hair adornments and bare feet. But she also likes to step out once in a while in a glam get up.
10. SHAUNA MACDONALD
BAFTA Scotland award-winner and mum-of-three, Shauna, starred in Spooks and
both Descent movies. The 39-year-old really nails movie star style, be it in a slinky little red shift dress or this teal show-stopper.
9. ANDREA MCLEAN
The Loose Women star, 50, is a bit of a dark horse in the style department. Although often overlooked, one quick glance at he pictures at events and on her social media accounts and it's obvious that this lady knows how to dress!
8. MICHELLE GOMEZ
Doctor Who and Chilling Adventures of Sabrina star Michelle, 53, is a fan of monochromatic looks and we're very much here for it!
7. AMY MACDONALD
Bishopbriggs-born singer Amy has gone through many style incarnations over the years, which isn't surprising since she hit the big time as a teen. But now, in her early 30s, the star seems to be very comfortable in herself and has really found her style groove.
6. KELLY MACDONALD
Trainspotting and Boardwalk Empire star, Kelly, 44, is commended often for being an amazing actress, but her fantastic sense of style isn't talked about nearly enough! She isn't afraid to take risks on the red carpet, rarely settling for a run-of-the-mill gown. Instead, she's a big fan of jumpsuits, statement tops worn with cigarette pants and printed dresses.
5. SHIRLEY MANSON
Garbage rocker, Shirley has always had an amazing and unique sense of style. She loves to juxtapose pretty and girlie dresses with tough accessories like whale net tights and combats and looks fab for it.
4. ROSE LESLIE
Game of Thrones star, Rose, has gone from strength-to-strength sartorially over the last couple of years. We adore this red dress she wore to a premiere, and she looks just as amazing in a jumpsuit too!
3. ANNIE LENNOX
It's safe to say that Annie Lennox has been a style icon for decades. Ever since she burst onto the scene with her signature androgynous look, we've loved her! And now, age 65, she's still got style in spades and still very much knows how to rock a trouser suit!
2. LORRAINE KELLY
When you first think of a Scottish style influencer, Lorraine Kelly may not initially spring to mind. But actually, many of the outfits that she wears on her show become instant sell-outs… move over Kate Middleton! She's a fan of black in particular, and when she looks this fabulous, who can blame her?
1. KAREN GILLAN
Karen is our pick for the most stylish Scot of the last couple of years.
The Inverness-born actress definitely leans into a 60s look in many of the outfits she wears and she's clearly happy to play around with textures and different cuts, making her a worthy winner!
FIND OUT MORE ABOUT OUR STYLISH SCOTS IN THIS MONTH'S ISSUE OF NO.1. PICK UP A COPY HERE!