No.1's Stylish Scots: Celebrity Men
---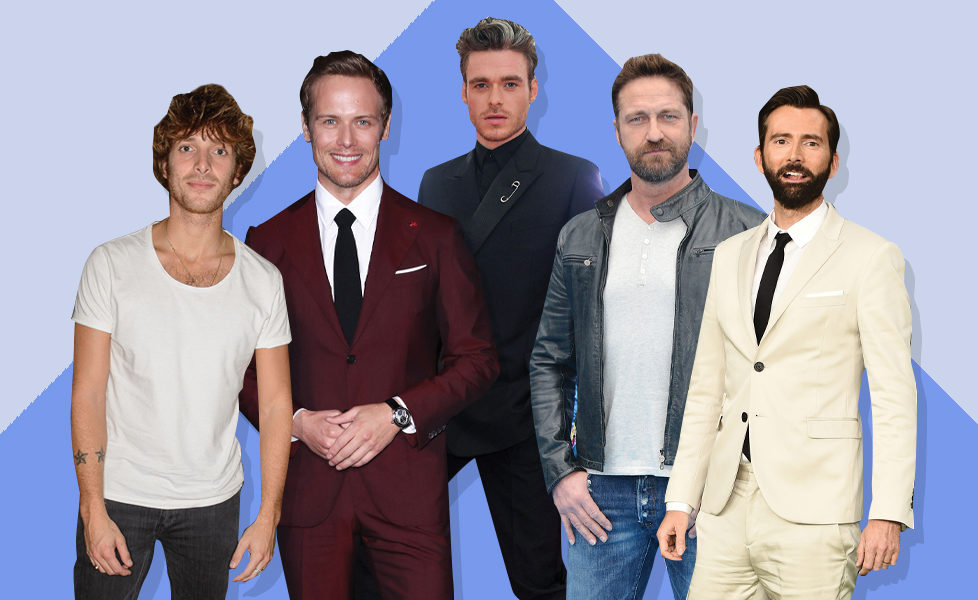 Here we count down the five famous Scottish men who have been nailing it in the style stakes recently…
Stylish Scottish Men
5. DAVID TENNANT
The 49-year-old Bathgate-born star excels at the 'suit with a twist look'. Whether it be a shrunken style jacket worn with a polo shirt, or proving that beige suiting isn't only for weddings, he seems to be having fun with his clothing and we love him for it.
4. PAOLO NUTINI
The Paisley musician manages to effortlessly ace the rockstar look, without falling victim to appearing to try too-hard. The handsome crooner loves a low-cut top with slim jeans, beaten up boots and well-worn leather jackets, and the combo is really working for him.
3. GERARD BUTLER
At number three we have another Paisley-boy done good, this time it's 50-year-old movie star Gerard. The hunky actor often shows his patriotism by wearing kilts to premieres but looks just as good in jeans and a biker jacket. We applaud his versatility.
2. SAM HEUGHAN
After spending so much of his life in period dress for his role as Jamie in Outlander, when it comes to real-life, 40-year-old Sam goes for an altogether more suave and modern look.
1. RICHARD MADDEN
Though all the male Scots here have upped their style game, there is one stand out, and that's Mr Madden.
The 34-year-old actor walks that fine line between being on-trend without being a fashion victim. He rocks a polo neck and three-piece suit look, aced his appearance at last year's Met Gala and went for 80s vibes at the Cannes Film Festival. We love that he's clearly into fashion and isn't afraid to try something new.
FIND OUT MORE ABOUT OUR STYLISH SCOTS IN THIS MONTH'S ISSUE OF NO.1. PICK UP A COPY HERE!