Sponsored: No.1 for Gift Shopping
---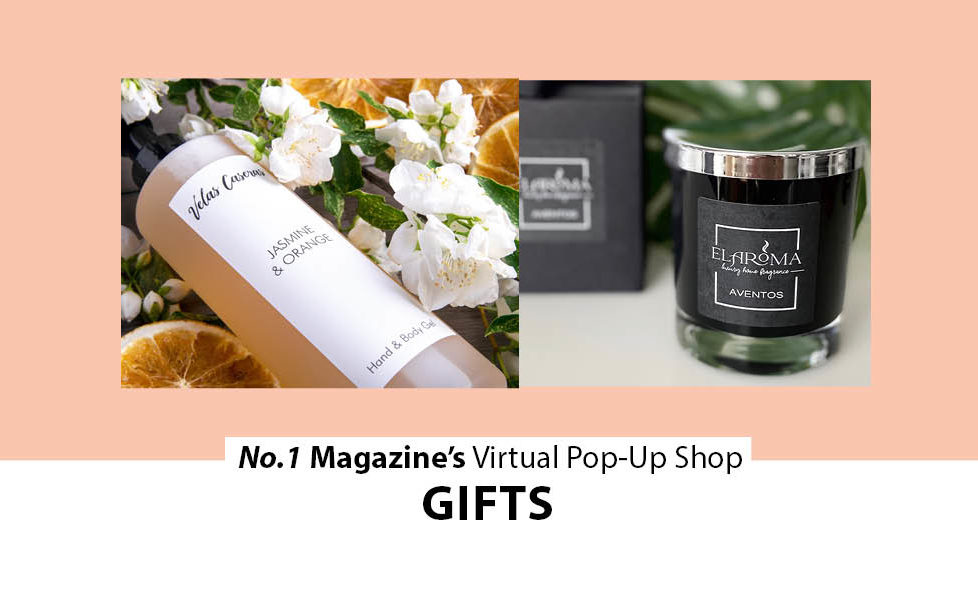 CHECK OUT THE FULL LIST OF BRANDS TAKING PART IN OUR VIRTUAL POP-UP SHOP HERE!
No.1's Virtual Shop Gifting
Looking for the perfect gift for someone special? Do you need a pick me up after lockdown?
Browse through No.1's favourite brands for treating yourself or a loved one!
There's something for you, your kids, your best pal and even your dog! Don't miss out on these sweet deals.
—————————————-
These beautifully handcrafted leather accessories of belts, dog collars and leads are handmade in Spain by specialist craftsmen using the finest materials.
The signature Twinning Collection allows you to coordinate stylishly with your pooch, making it the perfect gift for dog lovers!
Opari's interior range of natural candles, hand-thrown ceramics and cosy wool throws are made in the UK and will add a touch of elegance and a sense of luxury to your home.
At Opari we believe in making beautiful, ethical and timeless pieces that will be loved for years to come. We are so happy to share them with you!
"A goal without a plan is just a wish."
This quirky company supplies planners for all occasions with a wide selection of inserts.
Planning Makes Perfect also offers customised designs and forms for small businesses – just ask
The perfect gift for those who love to be organised – or are trying to be – these products can help with weight-loss goals, budgets, weekly checklists and even self-care.
Check out their Facebook and Instagram to find our more!
Their candles are hand-poured in small batches in the UK, they are made with a soy and coconut blend to create a clean even burn for up to 45-50 hours.
Ivy Crafts is a small, independent business based in Glasgow, creating unique, handcrafted gifts and home décor items which you won't find on the High Street.
By using great materials, setting exacting standards and paying attention to the finer details, they ensure everything produced is of the highest quality.
They offer a bespoke service, creating an item to your specification, be it a gift or to complement your home décor, helping to transform an image or idea into a reality.
Whilst taking a contemporary approach to their designs, you will notice a strong Scottish feel running through their products, evident in their choice of tartans and tweeds.
In this way, traditional and modern come together to provide the perfect combination.
Its owner, Iona Shepherd, brought her love of culturally inspired, vintage, fair trade and hand designed pieces into one place to share with her customers.
Iona works as a product designer, after graduating with a BA with honours in textiles. She has been lucky enough to travel to trade shows in India and Frankfurt as well as exploring Japan.
Iona always knew she wanted to start her own business and found the opportunity presented itself whilst she was full of inspiration from previous years.
Six dedicated sections with plenty of space and useful tools all in one book to help you get organised, remember everything and keep it all together.
It's the planner you've been searching for!