7 Must-Have Products To Perk Up Tired Skin
---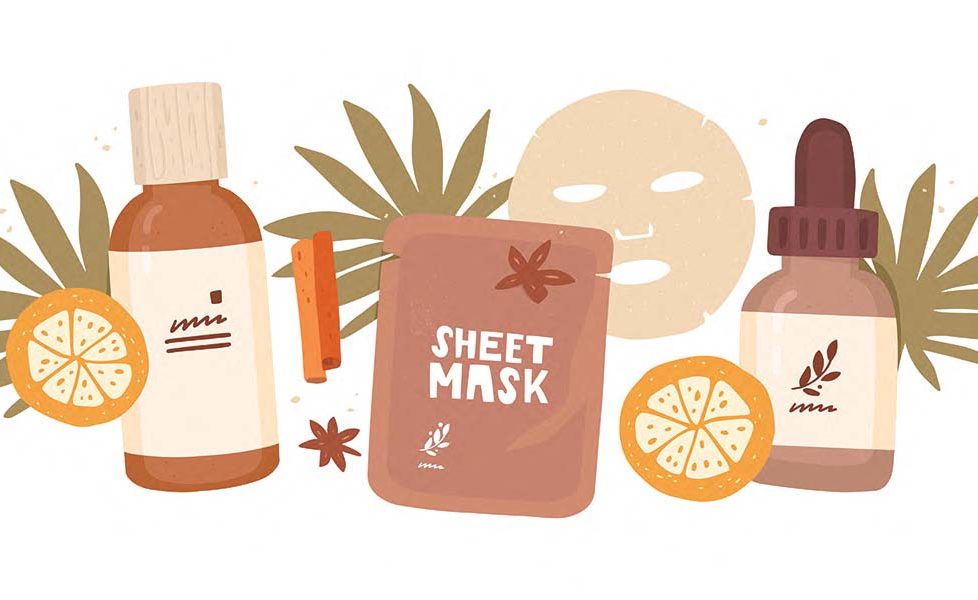 Dark circles is something that most of us can relate to and, while concealer and a good foundation can help to mask them, a good skincare product is better for improving your complexion long-term.
If you're on the hunt for more radiant skin, look no further than these skincare must-haves…
Top Products For Tired Skin
Try a… hydrating cream
If your skin is lacking hydration, this vegan and cruelty-free face cream is for you.
Infused with coconut water (helps with dryness), it also has Alpenrose which is a great anti-ageing property. Blended with goji berries, fig extract and acerola fruit – it's perfect for waking up and brightening your skin.
Plus, it is even suitable for those with sensitive skin ,and will leave your skin feeling soft and keep it hydrated all day long!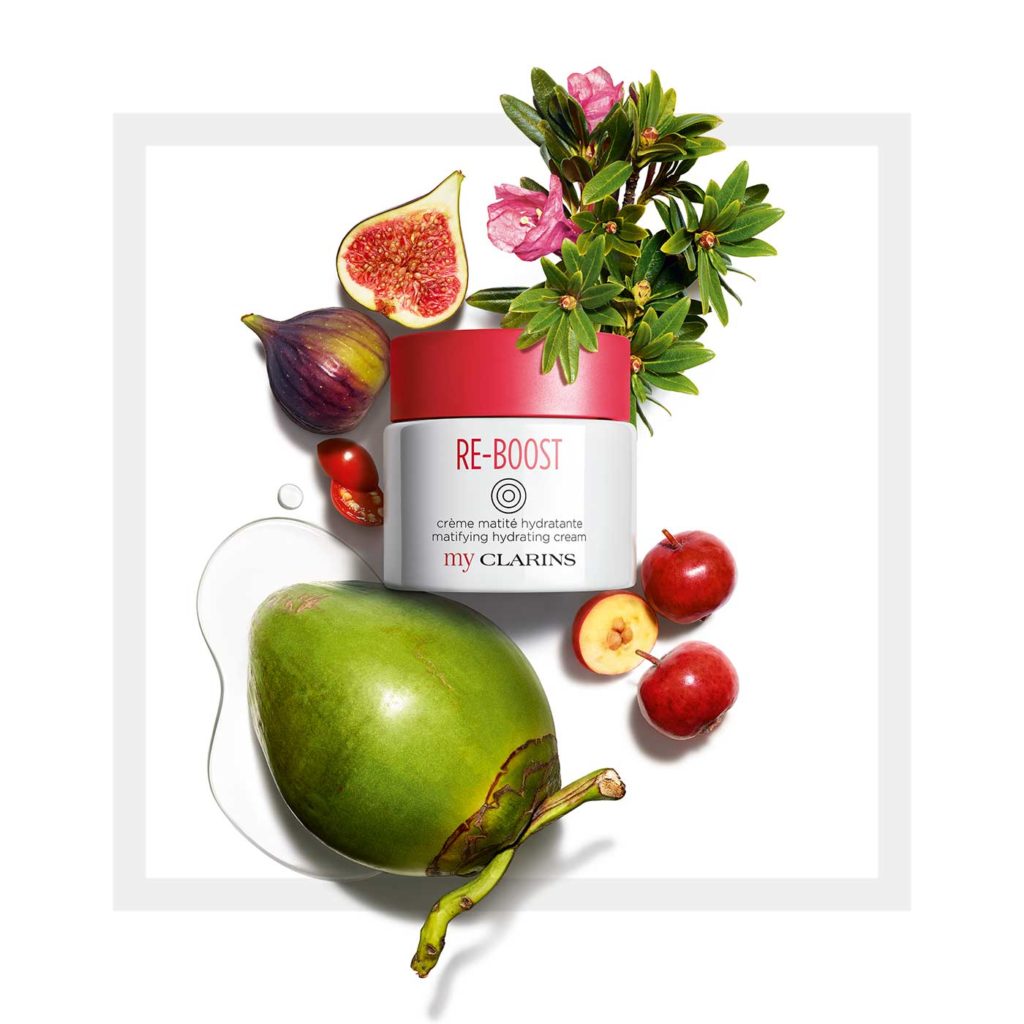 RE-BOOST Matifying Hydrating Cream, Clarins, £22
Try a… face mask
This nourishing cream-based face mask promises to leave you with a glowing complexion.
Full of citrus fruit extracts, such as crushed orange, lemon, and clementine – all great exfoliants – it will help to smooth out your skin.
Plus, with added vitamin B5 (which has been linked to healing blemishes) this miracle mask will eliminate dullness and replenish your skin in just 10 minutes.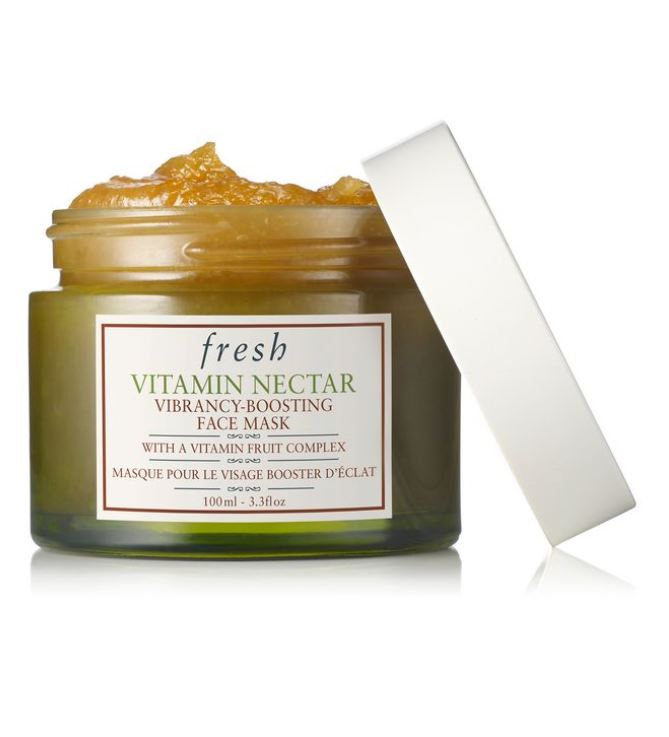 Vitamin Nectar Vibrancy-Boosting Face Mask, FRESH, £21
Try a… night cream
Packed full of plant-derived stem cells to help settle any skin irritation and inflammation, this overnight face cream will leave you with a nice youthful glow.
With ingredients such as retinol, which helps to boosts the collagen in your skin, and Vitamin E, aiming to reduces UV damage to your skin, this luxe cream is one to add to your beauty list.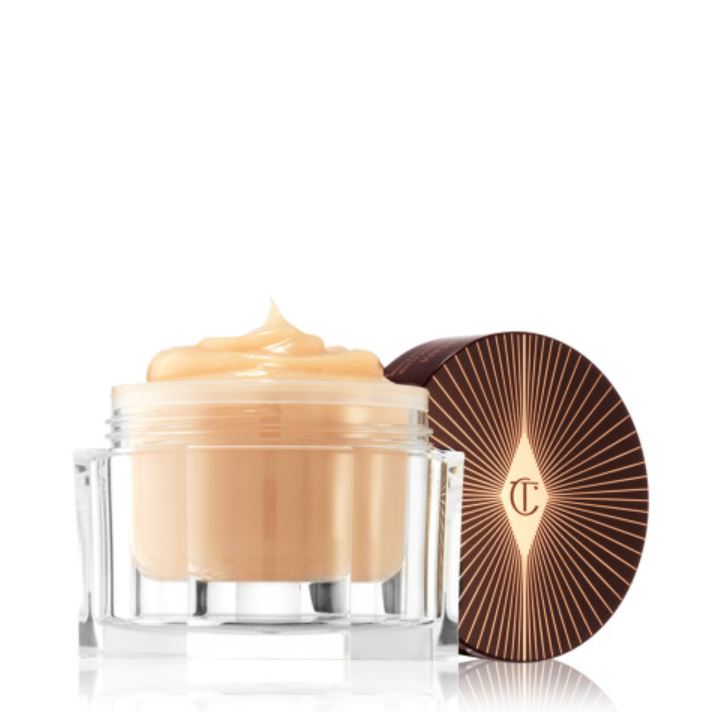 Magic Night Cream, Charlotte Tilbury, £100
Try a… skin serum
Next up is a serum by a Scottish skincare brand, Beeswax Scotland.
Although this 'hemp' serum comes from the seeds of the plant cannabis, it does not contain the ingredient THC. In fact, hemp seed is a natural ingredient and works for all skin types. Plus, it's a good source of omega-3 and omega-6 fatty acids which help to protect the skin, prevent rashes and target acne.
Perfect for putting elasticity back into your skin and stop it from looking dry and dehydrated!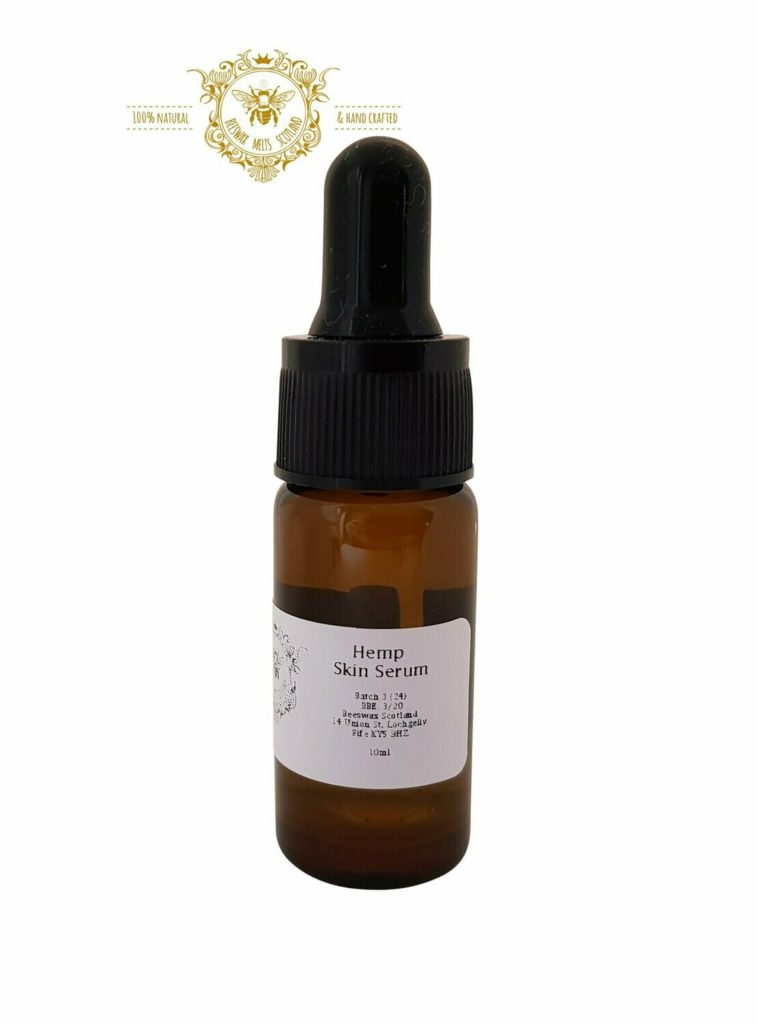 Hemp Skin Serum, Beeswax Scotland, £13.50
Try a… moisturiser
This could be the perfect pick-me-up if your skin is suffering from any redness.
Enriched with sesame seed oil, to hydrate and give your skin a protective barrier, this moisturiser also boasts aloe vera gel which helps to calm sunburn and soothe any redness.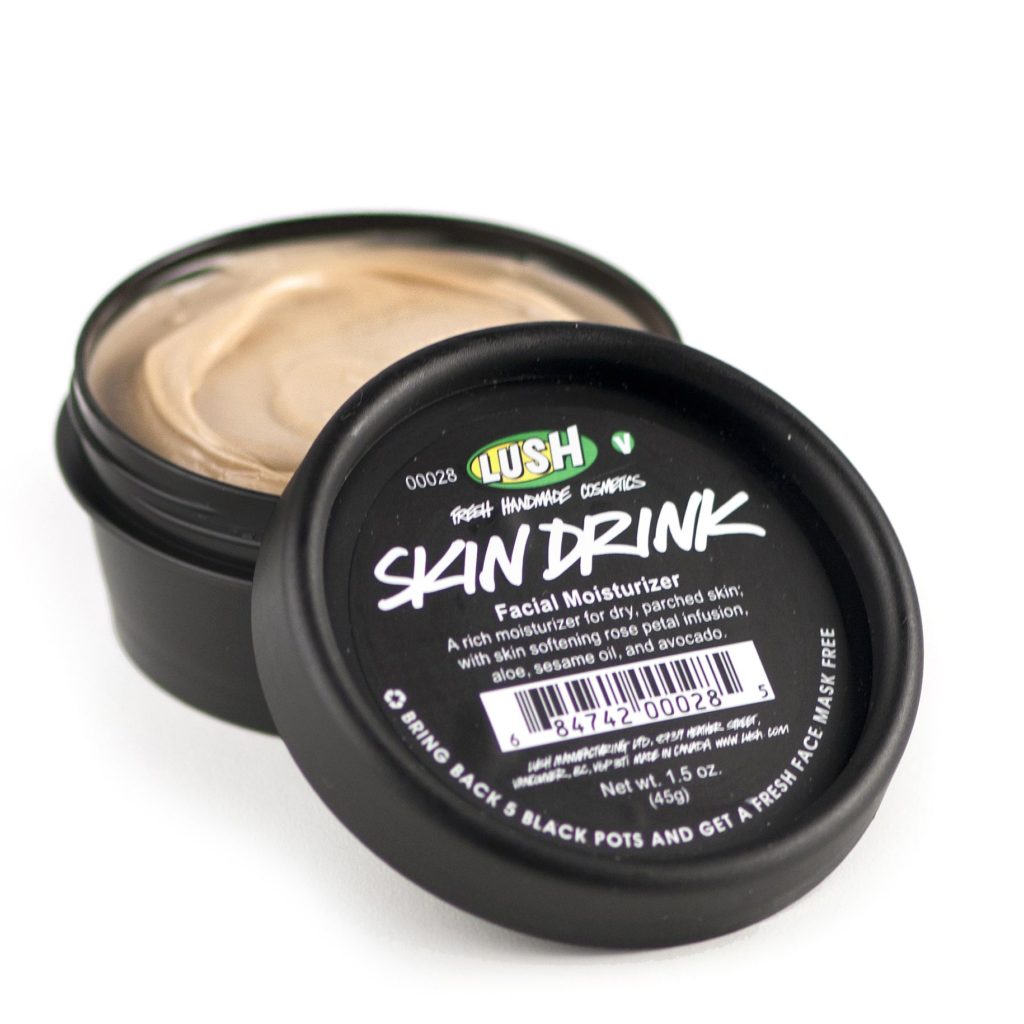 Skin Drink, Lush, £21
Try an… eye cream
A much-loved product by skincare lovers, this cream targets under eyes.
Consisting of five forms of vitamin C and cucumber extract, this will make your skin appear brighter and firm. Plus, it also has Camellia Sinensis leaf extract, which is great for improving skin texture, and boosting collagen production.
All you have to do is gently massage a small amount of this cream underneath your eyes, and let it work its magic.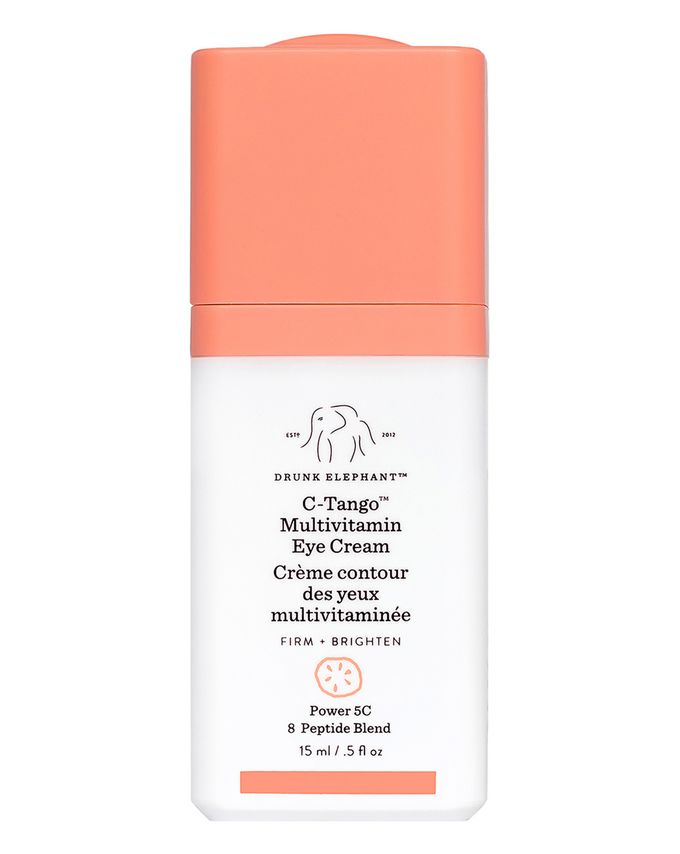 C-Tango Multivitamin Eye Cream, Drunk Elephant £54
Try a… sheet mask
A sheet mask can be a great way to revive skin that's looking a bit tired, and this one is no exception.
Simply leave it for 15-30 minutes and you'll be amazed by how great your skin will feel afterwards.
Plus, the brand uses vegan and cruelty-free products, and are also carbon neutral – result!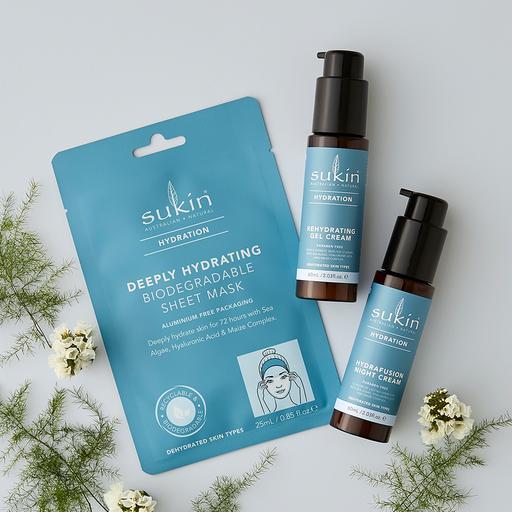 Deeply Hydrating Biodegradable Sheet Mask, Sukin, £4.95
Words by Lucy Smith