Gerard Butler Facts You Need To Know Now
---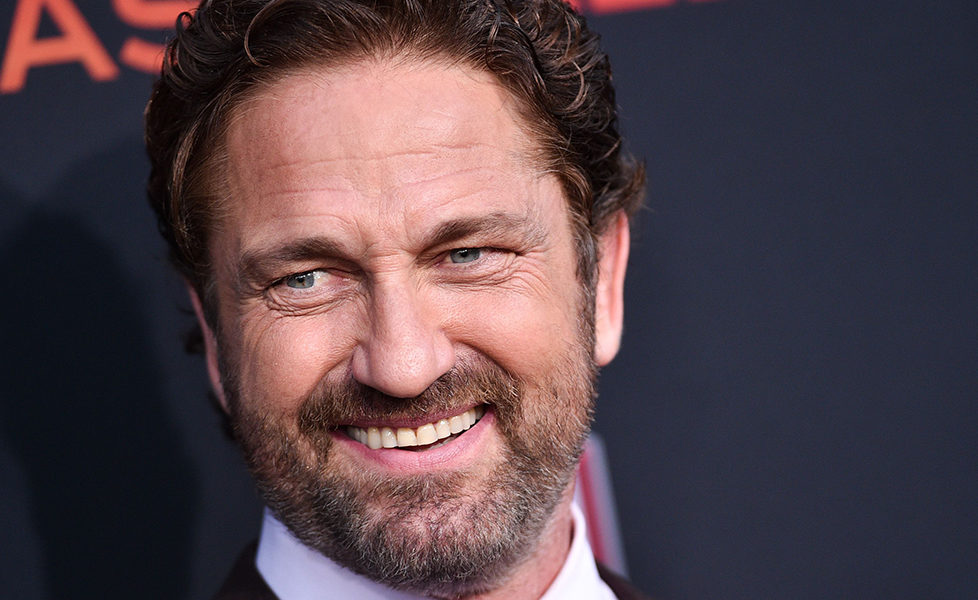 Image: Stewart Cook/Shutterstock
You may know him as the Irish heartthrob from P.S. I Love You, or the rugged hero from the brutal 300, but is the real Gerard Butler anything like the characters he has portrayed?
Have a read of No.1's juicy Gerard Butler facts to see…
Gerard Butler Facts
1. In 1997, Butler was awarded the certificate of bravery by the Royal Humane Society of Scotland for saving a boy from drowning in the River Tay… Swoon!
2. He graduated from The University of Glasgow with a degree in law, securing a position as a trainee lawyer. A week before qualifying, however, he had a heavy night out in the town and was fired for coming to work late and a bit "worse of wear". Hmm…
3. If you've ever seen The Phantom of the Opera or P.S. I Love You, you'll know that Gerard Butler has a fair set of pipes on him. But did you know that he honed his talent for singing while touring Scotland in a rock band called Speed?
4. During filming for Chasing Mavericks, Butler had to be rescued and taken to hospital after an accident left him trapped underwater for over a minute. Even after his ordeal, he still enjoys the occasional surfing session. Brave, brave Butler…
5. As well as acting and singing, Gerard also has his own production company, G-BASE, which he runs with his manager Alan Siegel.
6. The first film produced by the company was the hugely successful Law Abiding Citizen, in which Butler had a leading role. He is certainly a man of many talents…
7. He hates the way Americans pronounce his name and often asks to be called Gerry to avoid the annoyance. We like that he is staying true to his Scottish accent!
8. Born on 13 November, Butler is a Scorpio, the star sign of which the main characteristics are secrecy, forcefulness and intensity. Rumour has it, Scorpios often adopt a 'do or die' attitude throughout their lives and will seek out extreme situations to test their physical and mental aptitude.
9. In his latest film, Angel Has Fallen, Butler worked closely with the director to inject some of his real life values into his character. He plays Mike Banning, a secret service agent who risks his life time and time again to protect the President of the United States. So, what similarities lie between Banning and Butler…
10. In the past, Butler has said that his healthy upbringing and strong family values have made him the man he is today. He also puts his strength and determination down to coming from Scotland, which he believes to be a courageous country. You said it Gerard!
11. He auditioned for the role of Aslan in The Chronicles of Narnia: The Lion, the Witch and the Wardrobe. Obviously it went to Liam Neeson though…
12. He doesn't like the way Americans pronounce Gerard. "It drives me crazy," he once revealed in an interview. In fact, he often insists that they call him Gerry.
13. Gerard Butler's favourite pizza is Hawaiian. How controversial!
14. The star's all-time favourite movie is Apocalypse Now.
15. As of 2020, Gerard's net worth is estimated to be roughly $30 Million!
16. In 2011, after a surfing incident while filming Chasing Maverick, Butler entered rehab to treat his addiction to painkillers.