8 Upcoming Disney Movies We Can't Wait For
---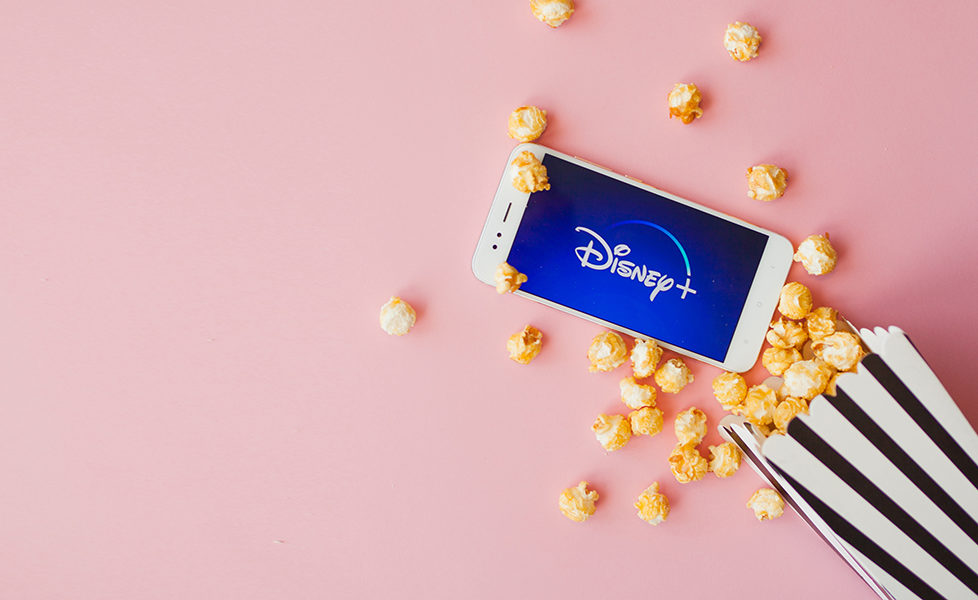 Image: Shutterstock
Disney is known for its feel-good movies that bring us warm, likeable heroes to cheer on and villains we love to hate.
Whether you are a fan of the classics, can't resist a bit of Pixar or are dedicated to the Marvel Universe, here are eight upcoming Disney films that we can't wait for!
Please note release dates could change due to coronavirus.
New Upcoming Disney Movies
Mulan
Very few aren't familiar with the 1998 animated film of the same name, so when it was announced there was going to be a live-action remake the world went wild with excitement!
Starring Chinese-American actress Liu Yifei as Mulan, Mulan follows the story of how a brave, determined girl would fight for her country posed as a man.
Inspiring and heart-warming, we can't wait for its release!
Expected release date: Expected 21.08.2020
The One and Only Ivan
Based on the children's book by Katherine Applegate, The One and Only Ivan is a touching story about a gorilla who resides in a cage in a shopping centre with an elephant named Stella and Bob the dog.
Once he meets a baby elephant named Ruby, he cares for her alongside Stella and things begin to shift at the mall.
This star-studded CG-live action hybrid features stars such as Angelina Jolie, Danny DeVito, Helen Mirren, Sam Rockwell and Bryan Cranston.
Expected release date: Expected 14.08.2020
Soul
Everyone loves a good Pixar film and this one will be no different!
Soul is a movie that will take you 'to the cosmic realms to discover the answers to life's most important questions'. Starring Jamie Foxx as music teacher Joe Gardner, Joe finally has the chance to achieve his dream of performing jazz onstage until he has an accident which causes his soul to be separated from his body.
In order to return back to earth before his body passes, Joe needs to train up 22 – a cynical soul who isn't swayed over by the concept of life!
Expected release date: 20.11.2020
Eternals
Based on the comic book of the same name, Marvel Studios announced that a film would be in the making. For those who aren't aware, the Eternals are a race of proto-humans that were created by the Celestials with the intention of harnessing energy.
Starring Angelina Jolie, Salma Hayek, Richard Madden, Kit Harington and more, this film is set to be a huge hit!
Expected release date: 12.02.2021
Cruella
If you are a member of the Maleficent fan-club then you are going to love this take on the Disney classic 101 Dalmatians antagonist!
Cruella is a film that is going to take you behind the scenes of the black-and-white haired villain so you can understand what really makes her Cruella de Vil.
This film stars Emma Stone as Cruella herself, as well as Hollywood favourites Emma Thompson, Paul Walter Hauser and Joel Fry!
Expected release date: 28.05.2021
Thor: Love and Thunder
Chris Hemsworth is back and we have never been more ready for another Thor film! And yet, as if the promise of another Thor film wasn't enough, when it was revealed that Natalie Portman would be returning to the series fans went crazy with excitement!
It has also been confirmed that we will be seeing more of Tessa Thompson who returns as Valkyrie, thus meaning we have the chance to get familiar with the king of New Asgard!
Expected release date: 18.02.2022
Black Widow
If you like exciting female leads then this movie may be the one for you! Starring Scarlett Johansson as Black Widow, this movie has been highly anticipated as it would be the first time this hero has had her own movie!
For those invested in the Marvel Universe, you'll be pleased to know that the Black Widow film acts as a prequel to the story of Avengers: Endgame.
Expected release date: Expected 06.11.2020
Death on the Nile
Based on Agatha Christie's 1937 novel of the same name, Death On The Nile is a mystery-thriller that acts as a follow up to the popular film Murder on the Orient Express. In the new film Detective Hercule Poirot is faced with a mystery to solve whilst on holiday in Egypt when a young heiress is murdered.
Multi-talented Kenneth Branagh both directs and acts in this film alongside Gal Gadot, Armie Hammer, Letitia Wright, Tom Bateman and Scotland's own Rose Leslie!
Release date: 09.10.2020
Words by Shannon Morrison.