15 Facts For Every Lewis Capaldi Fan
---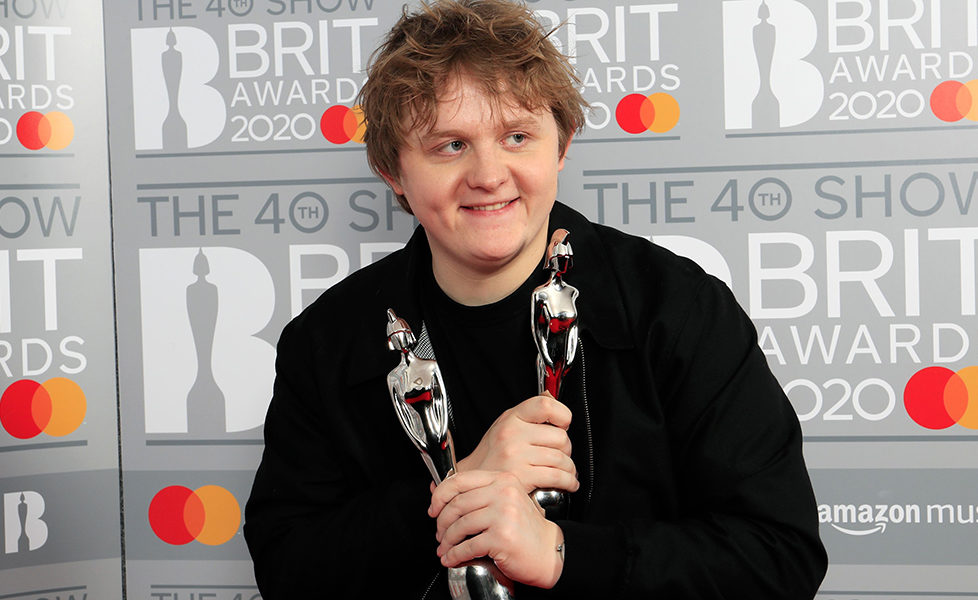 Image: JM Enternational/Shutterstock
Since rising to fame with the release of his debut album Divinely Uninspired to a Hellish Extent, Lewis Capaldi has become an unstoppable force in the music work.
The 23-year-old singer/songwriter has claimed four Brit Awards, including Best British Album, and is of course known for his hilarious social media presence where he refers to himself as the 'Scottish Beyoncé'.
He has certainly got the patter, but do you think it's just a coincidence that he shares a surname with Scottish actor Peter Capaldi?
Here are some facts you might not know about the Someone You Loved singer!
Lewis Capaldi Facts
1. He is originally from West Lothian. Although he moved away, he has since moved back to stay with his family during lockdown.
2. Lewis studied an HND music course before hitting it big. He has said in interviews that his teachers have described him in the past as being 'so laid back he's horizontal'.
3. When he was 18 years old Lewis caught the attention of his manager Ryan Walter after he posted a recording of himself singing into his iPhone on the music app SoundCloud. His manager Ryan said in an interview: 'I spent five months just looking for a special musical talent online. And that's when I found Lewis'.
4. It's not just a coincidence that he shares the same last name with the Scottish actor Peter Capaldi. The 12th Doctor Who is actually Lewis's Dad's second cousin, and he also starred in the music video for Someone You Loved.
5. Lewis is best pals with Niall Horan. Lewis toured with Niall in 2018 when he supported him on his Flicker World Tour and Niall even mentioned in an Instagram Live video that he and Lewis have been talking about writing music together during quarantine.
6. Lewis' first headline tour broke a record. The Scottish star made history as he is the first-ever artist to sell out an arena tour before the release of his debut album. That's impressive!
7. His debut album Divinely Uninspired to a Hellish Extent spent an incredible nine weeks at number one in the UK and 49 weeks in the charts in total. Plus, it made it the best-selling UK album in five years.
8. Lewis loves a pair of shades and has been known to rock some colourful sunglasses. In fact, he says he has over 125 pairs of them…
9. Lewis once sported a Chewbacca mask on stage when he did a headline gig at TRNSMT Festival in 2019. He decided to wear it as a joke after Noel Gallagher said that he resembled the Star Wars character.
10. He then auctioned off the mask after his performance. And fellow Scottish singer Paolo Nutini bought it! The pair then donated a generous £10,000 to the mental health charity Tiny Changes, which was set up in memory of Scott Hutchison, the late singer of Scottish Indie rock band Frightened Rabbit.
11. Before he was even a signed artist, his popular track Bruises hit 28 million streams on Spotify worldwide. This broke (another!) record and it made him the fastest unsigned artist to surpass the 25 million streams mark.
12. His number one hit song Someone You Loved is the longest-running top 10 UK single of all time, according to the Official Chart Company. Amazing!
15. He has said that he would like Meatloaf to play him in a movie. This came after a few of his followers on Twitter suggested that he looked like the 72-year-old rock singer. People have also tweeted him saying that he looks like a potato smiley. Poor Lewis!
Words by Lucy Smith.