The Best TV Shows To Watch Right Now
---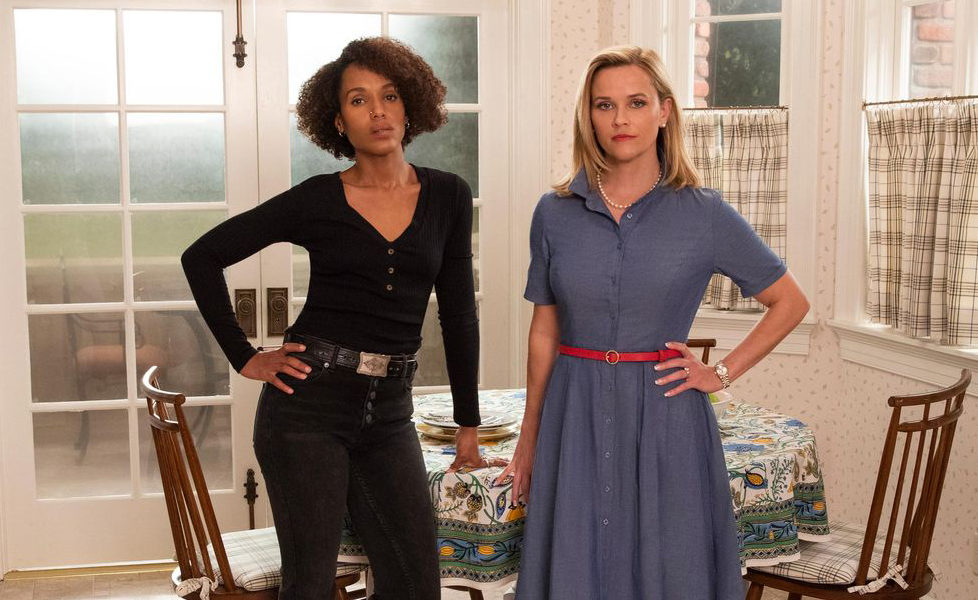 Image: HBO
Do you endlessly scroll through your TV guide? Feel like you've watched everything on Netflix? We've got the ultimate guide for you!
From sci-fi to comedies and comedies, wave goodbye to TV burnout…
TV Shows To Try Now
Dead to Me
Fans of the much-loved Netflix series will be happy to hear that Dead to Me has returned for a second season!
If you haven't caught up with season one (and we suggest you should!), then we'll bring you up to date – the show follows a widow, played by Christina Applegate, who is coming to terms with the death of her husband when she strikes up a friendship with Judy – a woman she meets at a support group for bereft spouses, played by Linda Cardellini.
But is everything as straightforward as it seems when it comes to this pair? Expect even more dark humour and strong female friendships this time around!
Where to watch: Netflix
Space Force
If you're looking for something to make you laugh, or you're a fan of Friends and The Office US – this could be the show
you've been waiting for.
Starring Lisa Kudrow and Steve Carrell, it is created by Greg Daniels (known for The Office US and Parks and Recreation), and focuses on a fun and eccentric group of people who are working hard to help establish the US Space Force.
We're expecting a hilarious work-place comedy vibe… but in a whole new part of the universe!
Where to watch: Netflix
Little Fires Everywhere
Were you a fan of Big Little Lies? Then you should definitely add Little Fires Everywhere to your viewing list!
Based on a book of the same name, this show (featuring celebs such as Reese Witherspoon, Kerry Washington and Joshua Jackson) follows the lives of two families who, for mysterious reasons, inevitably end up intertwined – the picture perfect Richardsons and a mother and daughter duo who's lives have completely changed.
We bet you're gripped right from the very first episode!
Where to watch: Amazon Prime
Gentefied
If you're a fan of the comedy value of Jane the Virgin, Gentefied should definitely be next on your TV list.
Following three cousins who come together to keep their immigrant grandfather's popular taco shop in business, the family face many highs and lows – and of course, many laughs.
Where to watch: Netflix
Killing Eve
Killing Eve is the show that's on everyone's lips at the moment – if you haven't already watched it, we bet that you've definitely heard others talking about it and theorising what could happen next.
And there's good reason why – there's nothing else quite like this show on TV! Although at the heart it is a drama with a tyrant psychopath, the deeper you delve, there's also subjects like female empowerment, power struggles and a good bit of comedy thrown into the mix.
Even if this doesn't sound like your cup of tea, it's worth watching for main character, Villanelle's, outfits alone!
Where to watch: BBC iPlayer
Hollywood
Fans of American Horror Story will be happy to hear that the creator, Ryan Murphy, has returned with a new series – and it looks like he's back with a bang!
Instead of being about monsters, witches and the supernatural, this time around he is showcasing the true world of Hollywood. One where aspiring actors and actresses will do anything to make sure their dreams come true.
Where to watch: Netflix
I Am Not Okay With This
This coming-of-age show is perfect for those who love Stranger Things.
It follows a teenager who is struggling to deal with many relatable things, such as high school, friends and relationships but with one huge difference – she has also developed superpowers that she's not too pleased about!
Where to watch: Netflix
The Mandalorian
Calling all Star Wars fans – it's time to get lost in a galaxy far, far away again!
The first live action series in the Star Wars franchise, The Mandalorian is set after the fall of the Empire and before the emergence of the First Order as one warrior escapes from the control of the New Republic.
Plus, if cute Baby Yoda doesn't win you over, we don't know what will!
Where to watch: Disney+
Run
With Phoebe Waller-Bridge behind the show, there's no doubt that this new romantic drama was destined to be a hit. Plus, with the likes of Domhnall Gleeson and Merritt Wever on board, it has secured an inevitable popularity.
Focussing on a pact that Merritt's character made with her college boyfriend (Gleeson) 17 years ago, where if one sends a text message saying'run'and the other responds, they both go.
You'll be sucked into their adventurous journey in no time. But the real question is – would you really leave everything behind for a new life with a former flame?
Where to watch: Sky