Sponsored: Home And Decor
---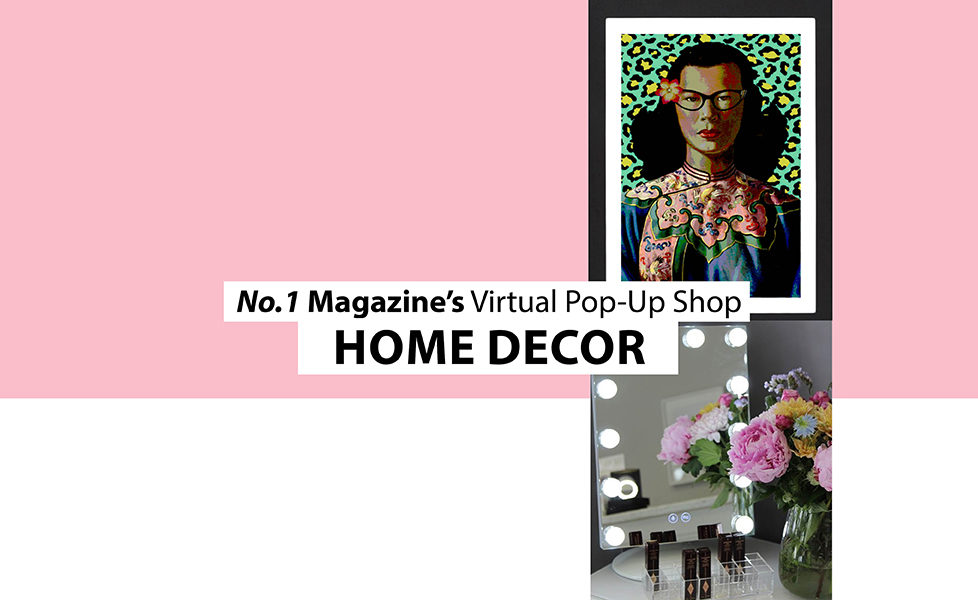 While staying indoors due to lockdown, lots of people have been choosing to revamp their houses, either with a new lick of paint or updating old furniture.
Why not get involved this Thursday (4th June) and treat yourself at our virtual pop-up shop…
No.1's Virtual Shop Homeware
From statement art to pretty and practical make-up storage, the shops below offer everything you need to add some vibrancy to your living room, bedroom or kitchen!
Sarah Leask Studio specialises in watercolour illustration on gifts and homeware products. Her designs are inspired by her island heritage and Scottish culture. Best-selling pieces include her Scotland watercolour map print in her signature rainbow colour scheme, Scottish gin tea towels and coasters featuring Scottish islands and wildlife.
Her colour palette is playful and bright and her intricate details and artistic flourish are what set her artwork apart. Sarah also does commissions, including pet portraits and wedding stationary; feeling that they are so much more personal, this enhances her experience as an artist.
A mix of wall art, stationery and homeware, this Scottish artist's work is not to be missed.
OFFER: 15% off entire collection for No.1 readers with code NO1FLASH!
Ash Grove Homeware is a small family run business started by the lovely Mandy. Shop from the comfort of your own home for charming accessories and gifts.
Everything is handpicked by Mandy, who only chooses products that she loves in the hope that her customers will love them too!
When you buy from a small business like Ash Grove Homeware, you are supporting a dream.
Find them on Instagram for more updates!
OFFER: Use code NO110 at checkout for 10% discount. *Min spend £10 and not valid on sale items
Glam Doll specialises in high quality Hollywood Mirrors, Lighting Systems and Cosmetic Organisers, as well as other beauty accessories, to keep your Glam Station tidy and well stocked! They currently offer a full range of vanity mirrors to suit any budget. No matter the size of your area, their easy-to-dim lights will transform even the darkest space.
Tired of digging around looking for your favourite make-up products? Glam Doll's award winning clear acrylic range of Glam Boxes and Trays are a stylish way to take the chaos out of your morning routine – providing the ultimate organisation.
Aiming to provide quality products, excellent customer service at competitive prices, you can count on a successful shopping experience with Glam Doll.  Let them help you bring Hollywood home!
O

FFER:

Guaranteed fast two day shipping to Scotland
When looking at Owl and Cat Interior's online shop, the first word which comes to mind is vibrant. Purveyors of fine prints and furniture for your home, this company offers beautiful one off items which will add a pop of colour and style to the simplest of rooms.
This is the place to go for statement pieces of artwork and dynamic pieces of furniture.
Browse their online shop or visit their Instagram to keep an eye on their ever growing range of products.