Get Afternoon Tea Delivered For The Ultimate Treat
---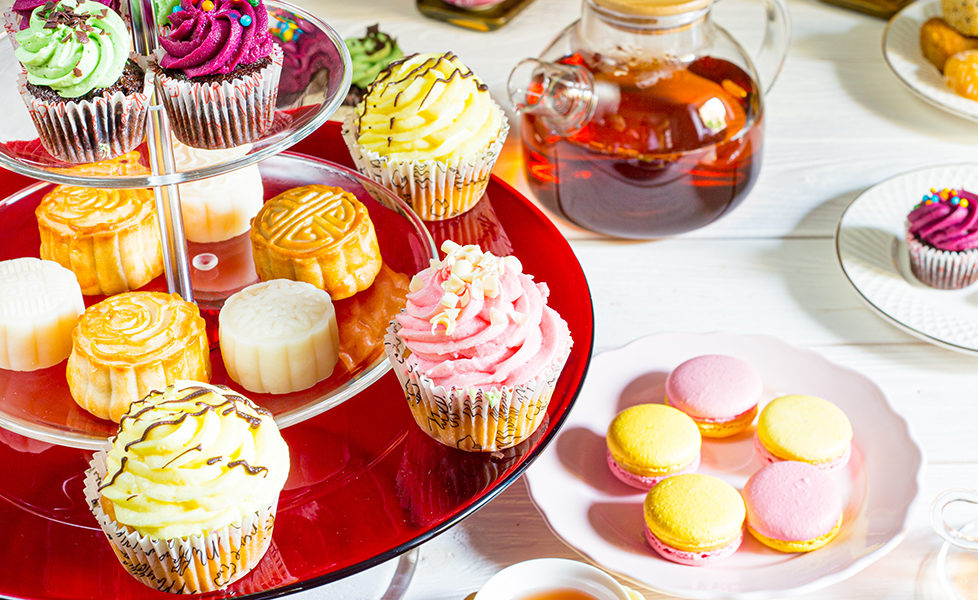 We can't go out to eat at the moment but luckily lots of places are offering delivery.
We really miss going out for afternoon tea and we are not alone. There has been a huge surge in people searching for the treats to be delivered. So we've rounded up a few tasty bakers around the country from who are doing just that!
From perfect pastries to delicious sandwiches and sweet treats galore – plus some with the option of adding prosecco – these afternoon tea boxes are the perfect treat. All of the boxes do need to be ordered in advance though so be sure to call/message ahead of time to avoid disappointment.
WARNING! Reading on might make you hungry…
Afternoon Tea Delivery Scotland
Almondine
The price: £21 per person
Delivery: Within a 17 mile radius of Aberdeen City Centre
Order: Almondine.co.uk
Taylermade Cakes
Price: £22
Delivery: Across Glasgow's East End, Southside, North and West. Deliveries outwith a 15 minute drive may require a £20 deposit
Order: Message at TaylerMade Cakes
Molly & Flo
The price: £28 for two, £17 for one.
Delivery: Free in Clackmannanshire, with a £5 charge for Stirling and Falkirk.
Order: Molly & Flo
Mimi's Bakehouse
The price: £21 (serves two) with optional add ons like prosecco and rosé wine!
The delivery: Edinburgh EH1-EH17 at £5.
Order: Mimisbakehouse.com
The Little Bakery of South Queensferry
The price: £14.99 for one, £29.98 for two
Delivery: Within selected Edinburgh postcodes
Order: The Little Bakery