No.1's Exclusive Interview With Eunice Olumide
---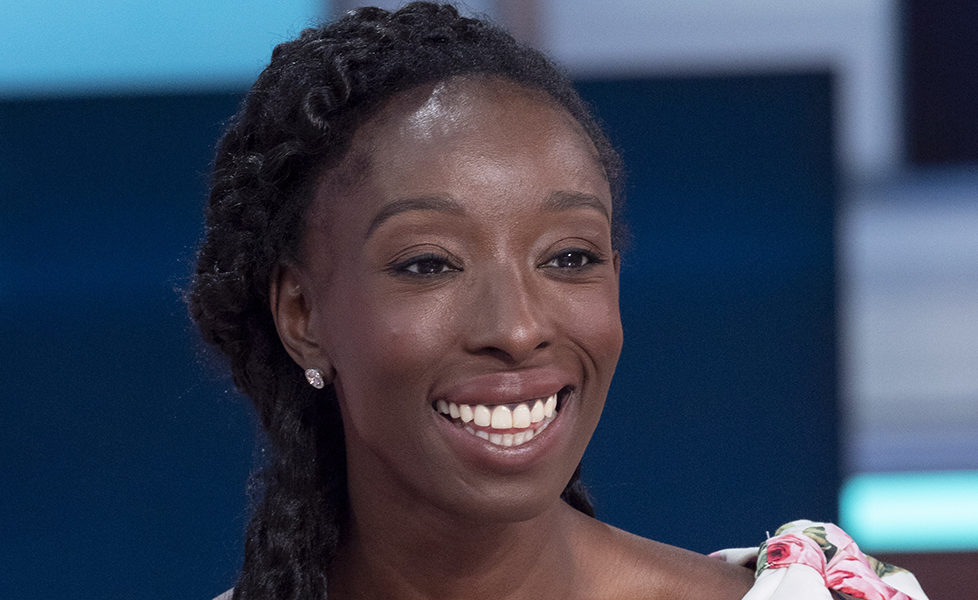 Image: Ken McKay/ITV/Shutterstock
Eunice Olumide from Wester Hailes, Edinburgh, has been making her mark in the fashion and charity world for many years…
Eunice Olumide Interview
There's no doubt about it – Scottish model, DJ and philanthropist, Eunice Olumide MBE, has had a long and varied career.
Here she chats to No.1 about trying to help those who are taken advantage of in the modelling industry, why her charity work is so important because of where she grew up, and why she loves Scotland so much…
I was scouted to be a model when I was about 15 but it didn't feel like a real occupation at the time. If you come from a big cosmopolitan city then you might be aware of these kind of experiences, but coming from Wester Hailes in Edinburgh, it was different.
The first time I saw myself in a billboard campaign, I remember being really freaked out about it. I didn't like it. I remember having a semi-panic attack and my friend was saying, 'Eunice this is not something bad, this is good!'. But I had low self-esteem then, which related to things I went through when I was growing up to do with my race. So, for me, it was really strange that I was doing this job where people were taking pictures of me and valuing me on my appearance. But, even though I went through a lot of serious physical, psychological and racial abuse growing up, I think that to some extent all women can understand these feelings. Many women feel inadequate in terms of their appearance because for so long, in the world we live in, women's appearance have been the focus of how we're valued.
There are things I really like about the fashion industry, even though there is a lot I'm critical of and have campaigned about. I think fashion is one of the few industries where my appearance is valued and people don't discriminate against me as much.
It didn't matter that I was from a council estate. That's what's really interesting, from a class perspective, a lot of supermodels come from working-class backgrounds.
I've had many career highlights, like when I worked with Vivienne Westwood on climate revolution. I led with her and Emma Thompson at a protest with 70,000 people to Westminster.
I also wrote a book called How to Get into Fashion. I wrote it because I wanted to help prevent exploitation in the industry. This line of work can be so guarded that people can get taken advantage of. I'll always remember when I was in London DJing, and a guy approached me to say he was a fan and really wanted to get into modelling. He said that he'd been scouted on the street, had joined a model agency by paying them £2,000. I asked to see their website. It looked really dodgy and, right away, I told him that any agent charging you that kind of money isn't a proper agent. So he went back there and the place had disappeared, it turned out to be a scam. It was just a one-day pop-up, and they'd taken around £150,000 from people. That was one of the incidents that inspired me to write the book. I took it to the Edinburgh International Book Festival which, as an Edinburgh lassie, was amazing for me. Plus, I did a talk there and it sold out!
Last year I produced my own London Fashion Week on-schedule show, which very few models have done. I think Adwoa Aboah is the only other one. My show was for the Windrush Scandal, which happened when various changes were made to migration meaning Afro-Caribbean people who had been in this country for around 60 years, and were specifically asked to come here by the British government for their skills, were then illegally deported.
Up until last year, race is something I've never really talked about. But after appearing on Question Time where I was asked about race, I was shocked at the response I got. It was so negative and ill-informed. But I don't blame the British public, I blame the government because it's not something that we teach in schools, so how do you expect people to know things that they've never been taught?
The Windrush Scandal is really significant to me because my friend's mum was deported. Can you imagine what it's like to have people come and raid your house, and then deport you out of the country? Even after you've worked here and paid tax your whole life? It's really disturbing and it made me question everything. How is it possible that our government has done this to the Afro-Caribbean community? That's why I made sure my fashion show would raise awareness and draw attention. It was also supported by the British Fashion Council.
Charity work is really important to me too. I've been asked why I do these things and why I don't distance myself from my council estate like many other people do, because it could possibly damage their brand. However, for me, it was impossible to turn my back on the people I'd grown up with. I didn't want to pretend they weren't going through really serious social and economic issues.
When I was growing up drug and alcohol abuse were big problems. I was lucky because my mum sent me to a really good school, but at the same time I still grew up in an environment where class-A drugs (heroin specifically) were being used around me. It's something that unfortunately many of my childhood friends succumbed to and that was quite traumatising. Doing charity work is a way for me to give back to people that I felt were forgotten, lost or hidden.
I love Scotland and we have some of the best design talent in the world. From Holly Fulton and Louise Gray to Christopher Kane, Scotland is smashing it worldwide. Our fashion students are also making waves. Plus, our political structure is one of the most diverse in the UK.
I'm really proud of Nicola Sturgeon. She's one of the best examples of women in business and, as an individual, I find
her really inspirational. Even if you don't like her personally, she's inspirational as a businesswoman and as a woman in a position of power. I think she takes it really seriously. She never loses her temper and when debating with other world leaders she stands out significantly as being the most knowledgeable, the most understanding and empathetic, but never weak.
Women are really bad at comparing themselves to others when it comes to success. I work with a social enterprise group called 'Adopt an Intern'. They're based in Scotland and want to help women who have had a career break get back into work. I always say to them that it's really important to define your own success. I've seen it with friends; even if they're on every Vogue magazine cover, they're not happy because of that voice in their head saying, 'You're still not good enough.' But it doesn't matter what you do, if you don't set goals of what you want and how to get it, how will you recognise when you are superseding or fulfilling those dreams? You're not. You're going to get caught in the endless cycle of comparing yourself to other people. You can never judge someone – you don't know what they've been through in order to get them to where they are now.
I've got lots coming up over the next few months. I've just started my next book, which is exciting, and I've also got a really cool campaign coming up for Zalando. They're an amazing brand and are all about using real women and empowering them. I'm working a lot with Graduate Fashion Week in London too, and I've also recently appeared in the BBC show Noughts & Crosses. So, for me, I'm very happy, because according to my own personal plans, I'm definitely on the right route.
For more Scottish-themed features, why not subscribe to No.1 magazine so you never miss a copy again!