The 13 Best Make-Up Products With SPF
---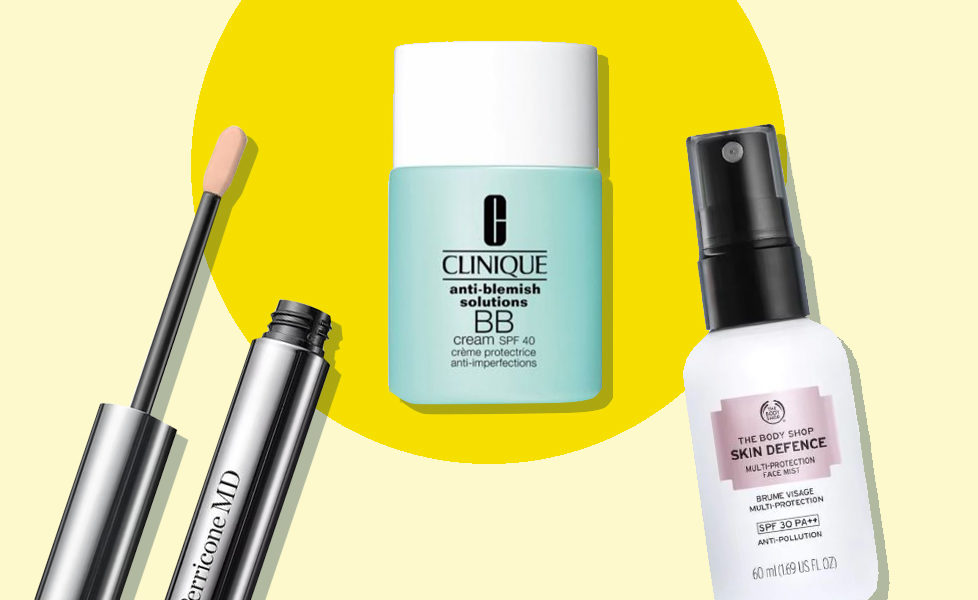 As May is Melanoma Awareness Month, we've rounded up the best make-up products with SPF to help you care for you skin.
According to the NHS, melanoma skin cancer is the fifth most common cancer in the UK, with 16,000 new cases diagnosed every year. And, while we know how important it is to continually top-up on sunscreen when it's hot outside, it's also important to add SPF to your everyday routine – especially when it comes to your complexion.
However, even when make-up claims to have SPF in its list of ingredients, it's also super important to wear added sunscreen underneath too. That's because, compared to the rest of our body where we're encouraged to lather on the product, when it comes to our face, chances are we're only using a minimal amount.
So you really have to double up in order to get the best coverage, especially when it comes to ensuring yourself you're protected from any harmful rays and keeping your skin safe.
Great SPF Make-Up Products
Tinted Moisturisers
Tinted moisturisers are a perfect alternative for those who aren't fond of foundation. They're hydrating and leave your skin soft to the touch with a natural looking finish. Here are the two products we recommend:
Pure Radiant Tinted Moisturiser SPF 30, NARS, £31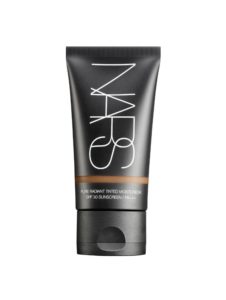 Available in 12 shades, this oil-less and paraben-free tinted moisturiser promises to protect your skin from the sun whilst looking luminous and hydrated.
Oil Free Tinted Moisturiser SPF 20, Laura Mercier, £35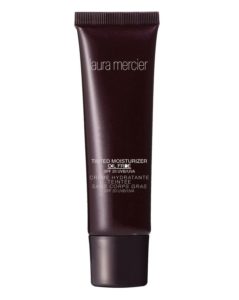 If you're looking for a tinted moisturiser with variation this one is available in 15 different shades. As well as SPF this formula also contains vitamin E so you can go that extra mile!
Primer
For those of us who want our wear make-up to last all day primer is an absolute must have – it preps the face and helps your foundation to 'stick' to your face and prevents it from sliding around.
Smart Skin Perfect Primer SPF 30, Dermalogica, £46.50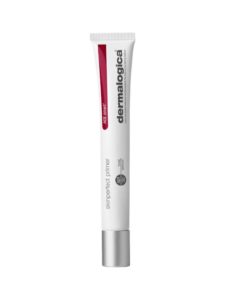 This primer will smooth away fine lines and also help to brighten skin. Made from a cruelty-free formula comprising of pearl powder, peptides and SPF, this primer serves as a perfect way to treat your skin to some kindness!
Selfie Shield Broad Spectrum Dry Oil Primer SPF 38, Beauty Blender, £28.50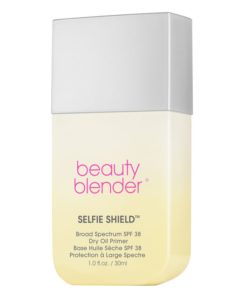 You might be thinking 'dry oil, really?', but yes! This primer is a game-changer that absorbs quickly and, because it's clear it works with all skin tones, promising 'no ashy cast or greasiness'.
Face Mists and Setting Sprays
Have you ever been confused about the difference between the two? No problem, we're here to help you!
Face mists give skin a hydrating boost and make you feel refreshed so they're perfect to spray on a dry, clean face; whereas setting sprays are instead used to help your make-up last throughout the day.
Skin Defence Multi-Protection Face Mist SPF 30, The Body Shop, £18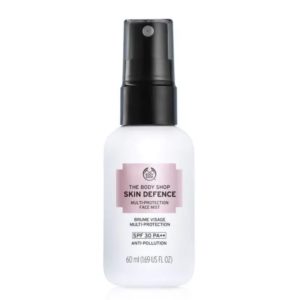 Looking for that fresh and radiant no make-up look? This face mist may well become your best friend! Suitable for all skin types, vegan and easy to use – can you really go wrong? As well as SPF, this formula also contains red algae extract and vitamin C.
COOLA Makeup Setting Spray SPF 30, Coola, £39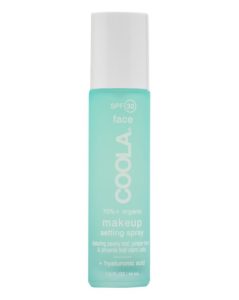 Infused with green tea and aloe, this setting spray has a 'featherweight' and 'nourishing' formula that promises not only to protect your make-up from wearing away but also your skin from UV rays.
BB and CC Creams
Standing for 'blemish balm', BB creams give your skin coverage like a foundation without the heaviness and yet with the nourishing benefits you find in some serums. CC creams are 'colour correcting' and are great for those of us with redness or patchy skin who want an even canvas.
Anti Blemish BB Cream SPF 40, Clinique, £30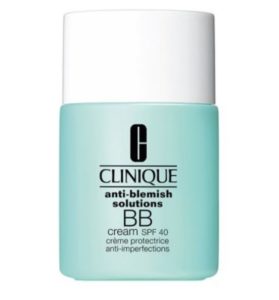 This oil-free BB cream contains both oil control for those with oily skin a whopping SPF 40 to help keep you safe in the sun and is said to wear beautifully for 12 hours – sounds magical!
Instaglow CC Cream SPF 20, The Body Shop, £15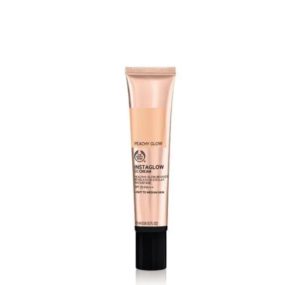 Available in the shades, this CC cream aims to give your skin a healthy-looking glow, minimise your your pores and reduce any unwanted shine – result! It claims to be suitable for all types and would be great to layer under an SPF foundation.
Concealer
Whether it's acne, dark eye circles or blemishes you want to cover up, you can't go wrong with a reliable concealer!
No Makeup Concealer Broad Spectrum SPF 20, Perricone MD, £29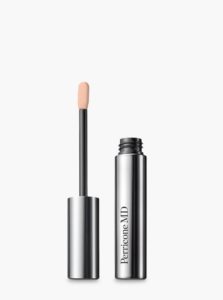 Lightweight yet creamy, this buildable concealer helps to conceal imperfections with soy and rice peptides all whilst protecting your skin from the sun with it's SPF 20!
Foundation
From lightweight and natural to glamorous and full coverage, there's a foundation for everyone.
'Hello Happy' Flawless Brightening Liquid Foundation SPF 15, Benefit Cosmetics, £27.50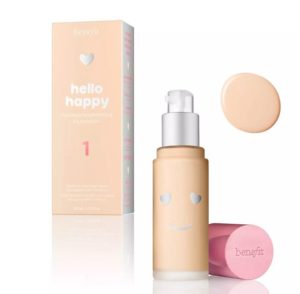 Available in 12 shades, this liquid foundation is medium coverage with a lightweight feel. It contains photochromic pigments and hyaluronic acid for moisturising purposes and is suitable for all skin types.
Intensive Skin Serum Foundation SPF 40, Bobbi Brown, £48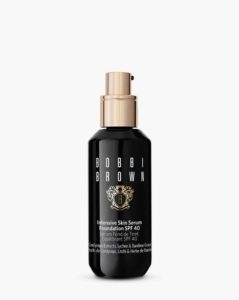 Available in an impressive 23 shades, this foundation is suitable for anyone with normal to dry skin. This generous formula not only contains SPF 40 but also lychee, bamboo grass and cordyceps mushroom extracts to give your skin all the nourishment it needs to look fresh!
Lip Balms and Lipsticks
Don't forget to apply protection to your lips too! Gone are the days of slimy, sticky options – now you can protect your lips as part of your daily make-up kit!
Rouge Pur Couture Lipstick SPF15, YSL, £29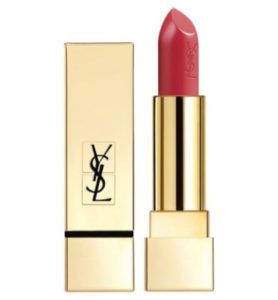 Yes, you have read this correctly – YSL's iconic lipstick does contain SPF! This luxurious lipstick has a medium to full coverage satin finish and the list of available colours is extensive – from reds to nudes, to oranges to fuchsias. High pigmented and in couture packaging, this lippy is iconic for a reason!
Tinted Balm SPF 30, Lanolips, £8.99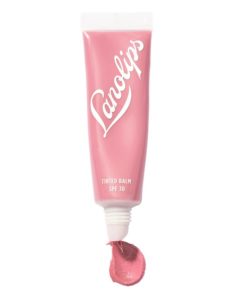 This product is like no other as it's part lip balm and part lip gloss so you can nourish your lips with moisturising sun protection whilst looking the part! It's available in four beautiful colours at a price that won't hurt your bank balance which is something we all love to hear.
Words by Shannon Morrison.