Positive Stories To Read About This Week
---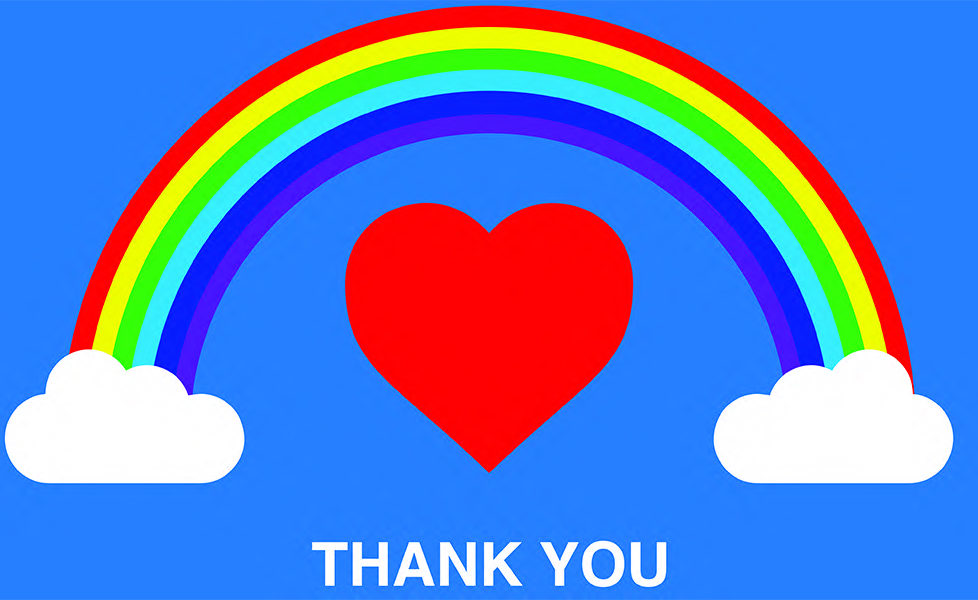 Image: Shutterstock
It's so important to shine a light on the positivity that's happening in the world right now.
From donating funds to thanking the NHS here are some of the most feel good stories from the past few weeks…
Good News Stories This Week
Mallzee: Lost Stock
Online clothing retailer, Mallzee (who's CEO is from Edinburgh), is aiming to help thousands of Bangladeshi garment workers who were hit by cancelled orders during the coronavirus outbreak.
After being left with mountains of unsold clothes in factories after UK retailers pulled out of their contracts, Mallzee is planning to sell the clothes in the UK at half price in 'Lost Stock' boxes based on customer's preferences.
Shoppers can buy a £35 box of clothes worth £70 after filling in a questionnaire about their size and taste in clothes, and then the money will then go to help clothing workers who have lost their jobs.
Scottish Ballet
Scottish Ballet has been working with the NHS to create fortnightly exercise sessions – called Health at Hand – for NHS workers to do on their breaks, handovers, and before and after shifts.
In a bid to help their physical and mental health, and help alleviate some of the impacts from working during long periods, the videos are available over on Scottish Ballet's YouTube channel.
Borders Biscuits
The iconic biscuit brand has donated more than 60,000 of their sweet treats to NHS and care home staff as a thank you for their incredible work.
So far, they've donated to hospitals throughout NHS Lanarkshire and NHS Lothian, including University Hospital Hairmyres, University Hospital Wishaw, University Hospital Monklands, the Royal Infirmary of Edinburgh, Western General Hospital and St John's Hospital.
As a token of appreciation for the hard work of our NHS workers in this challenging time, Border Community Support has donated 3,000 biscuits to our local Wishaw General Hospital.

To all Key workers, you are doing an incredible job!#NHS #keyworkers pic.twitter.com/cKpmIhZKbX

— Border Biscuits (@BorderBiscuits) March 31, 2020
Social Good Connect
The new Dundee-based platform, Social Good Connect, will aim to connect workers with volunteering opportunities to make a positive impact on their community
In a bid to help charities run effectively and help those who need it during lockdown, this new initiative will allow these organisations access to valuable resources and help.
Wrightline Roadmarkings Ltd
The Perth-based company kindly donated a beautiful welcome sign (including a colourful rainbow and a 'thank you NHS' sign) at Murray Royal Hospital.
The hospital staff thanked them over on their Facebook page and said: "It is a lovely, bright addition to our entrance, bringing a huge smile to many faces!"
All the staff at Murray Royal Hospital in Perth want to say a huge thank you to Wrightline Roadmarkings Ltd who kindly…

Posted by NHS Tayside on Tuesday, 19 May 2020
Skye 
Fundraiser
More than £15,000 has been raised for Skye Community Response following a 24-hour fundraiser that included more than 450 people.
Participants took part across the globe, including Australia and Canada, to walk or jog their way virtually from John O'Groats to Lands End to show their support at a time where the island has been devastated by the impact of coronavirus
In fact, the effort was so huge the distance from John O'Groats to Lands End was covered twice, with a further 600 miles covered to take the overall effort back over the sea to Skye!