Machines To Upgrade Your At-Home Coffee
---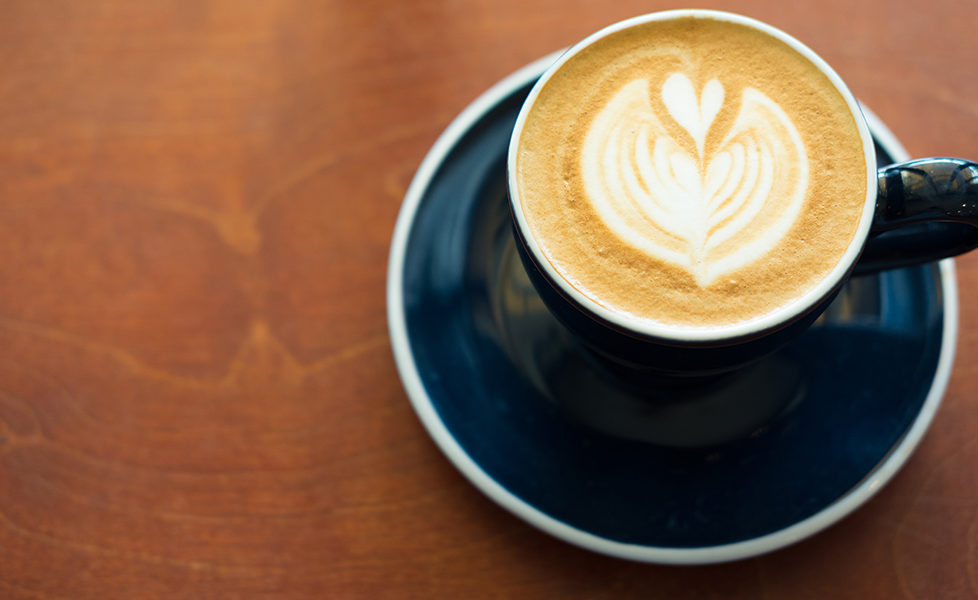 Image: Shutterstock
Looking for the best way to jump start your morning, especially as you can't visit your local coffee shop as much as you'd like right now?
Well, coffee machines are a brilliant way to get that rich, earthy barista taste from home all whilst saving you money and lowering your carbon footprint. Result!
Coffee Machines For Lockdown
Here are four of the best coffee machines on the market right now…
Best budget buy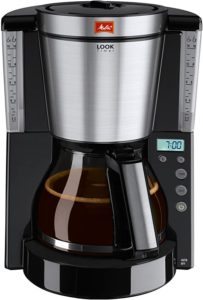 Melitta Filter Coffee Machine, from £49.94
If you like your coffee to be simple with no fuss or frill, this filter coffee machine is the one for you!
It comes with a glass jug, programmable warmer and a timer meaning you can have a coffee ready and waiting for you when you wake up – perfect!
It's also easy to clean and doesn't take up a lot of counter-top space compared to other machines so this is also suitable for those of your who don't have a large living space.
Simple to use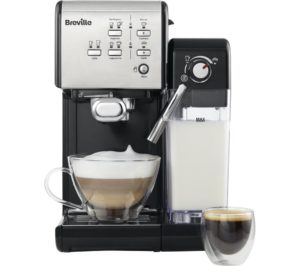 BREVILLE One-Touch VCF107 Coffee Machine, from £149
Don't be put off by all of the fancy buttons – this is actually one of the most easy-to-use coffee machines on the market!
Plus, it also has three different coffee settings so you can choose from Espresso, Cappuccino and Latte. And, for further simplicity, the milk tank can be stored in your fridge so it's chilled and ready to use at any time.
But what about cleaning, you may ask? Well you'll be happy to know it comes with a removable drink tray and there is 'one-touch' cleaning cycle that does all the hard work for you!
All about that espresso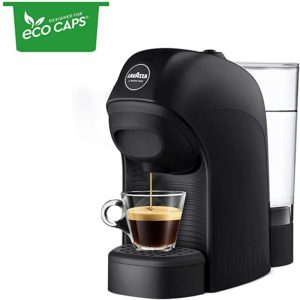 Lavazza Tiny Espresso Coffee Machine, from £42.94
At under £45 can you really go wrong with this espresso machine? It's small, speedy and does what it says on the tin – perfect for the morning rush, especially when it makes an espresso to go in just 30 seconds!
Also, if you share your living space with others who aren't such early birds then you need not worry about waking them up to the sound of a boiling kettle anymore: this machine promises to be fairly quiet as it works its magic.
Treat yourself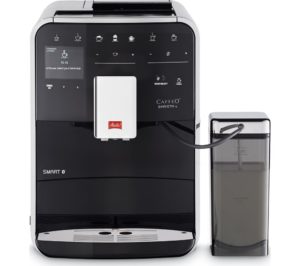 MELITTA Caffeo Barista Coffee Machine, from £749
A little more pricey this one, but did you know that you can actually control this machine from your phone via an app? Plus, it can remember you favourite coffees and preferences for up to eight people, and has a hot water function for those who ask for tea instead!
Also, if you just can't decide what coffee bean you like most then you no longer have to choose because this machine can hold two bean types for you – this is also perfect for households with more than one coffee drinker.
Words by Shannon Morrison