'Where Have All The Other Emergencies Gone?'
---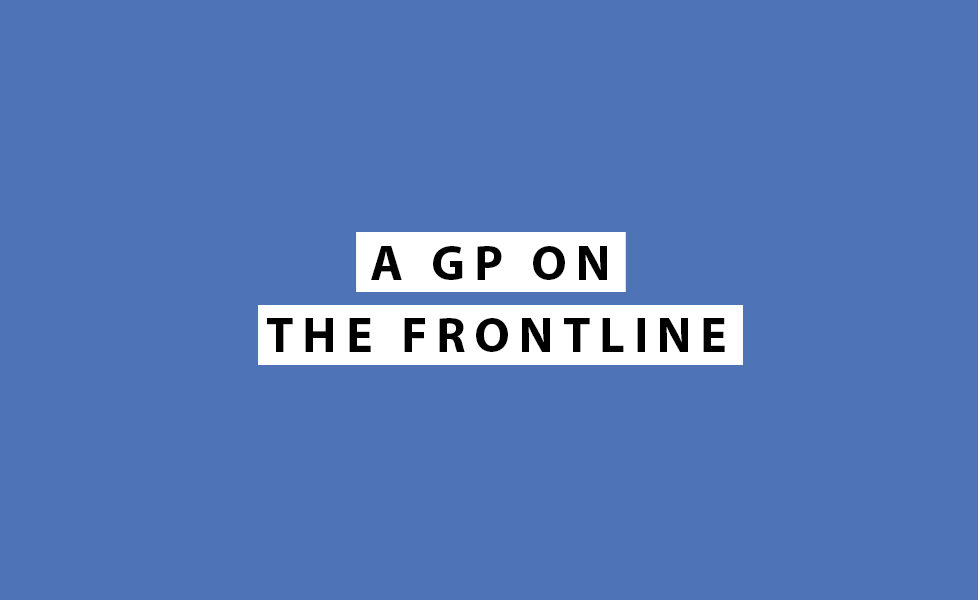 From the carers, the teachers, the delivery drivers, healthcare and supermarket workers, the waste collectors, the emergency services and so many more of you – we want to celebrate the incredible work of our frontline workers!
That's why we've paired up with a few key workers to give you an insight to what's really happening behind the scenes. Today we're shining a light on an amazing GP who reveals what it's really been like at work during the current crisis.
Doctor Lauren Colquhoun (who also shares her life as a GP Instagram page here) says she's up against new challenges every day as doctors try to manage the virus…
Doctors During Coronavirus
My job as a GP has completely changed over the past two months. Not only am I working in a completely new setting with a different team, but I'm learning to manage a new disease – one that surprises us every day in the way it affects it's host.
Two months ago I was standing 'on the other side' after being admitted to hospital with sepsis, an overwhelming infection, caused by a throat abscess. And let me tell you, doctors do not make good patients! Having medical knowledge can serve you in two ways: I knew what I needed and how to get it at a time where NHS24 was overwhelmed. But it's almost a burden knowing too much – I asked a lot of difficult questions and was extremely anxious about the risk of being a patient in hospital, fully knowing how things were heating up in the pandemic. One abscess drainage, three days of intravenous antibiotics, and a lot of painkillers later I was home! Just in time for lockdown.
After ten days recovering at home it was time to return to work, but not back to my usual GP practice. I volunteered to work in my local new covid hub; a new service set up to triage all patients who may have covid-related symptoms. To minimise the spread of the virus from those that need to see a GP face-to-face, this new hub allows for all patients with classical symptoms of covid to be assessed in one place, rather than in each individual GP surgery.
Currently, people who call NHS24 with possible covid symptoms are passed through to this service. We then assess whether they need face-to-face assessment, immediate hospital admission, or for advice on how to manage their symptoms at home and when to seek help.
Like many GPs, I'm still trying to figure out this new way of working. We now question how to do everything that we confidently managed pre-pandemic. How do we manage a musculoskeletal problem when we cannot examine the patient, nor refer to a routine physiotherapist? How can we follow up those patients that recently started on new blood pressure medication? How can we look after our most vulnerable patients from a distance?
Before my shift now, I go through all of the possible scenarios I may come across. The guidelines and processes for managing different medical conditions during the pandemic change all the time. A couple of months ago before lockdown started, we were being bombarded with emails of updates from our local GP committee, different services, and governing bodies. At that time, it was so overwhelming that all of my 'down time' was spent trying to stay up-to-date with ever changing guidance. Now, I recognise this was a major trigger for anxiety and I try to limit reading work emails and new guidance to the night before a shift.
It is my job to phone patients who have called NHS24 concerned about their symptoms. Beyond getting the basic history of their symptoms and details of their past medical history (we don't have access to their medical record), there are a few things I must ascertain: how breathless are they? Are they going about their usual daily activities or are they struggling to walk due to breathlessness? Are they deteriorating? Do they fit the pattern of the 'second week deterioration' we have noticed? Could they be at risk of developing a more severe illness? Could they have a bacterial pneumonia and require antibiotics? If I feel they may need admitted to hospital, then I can arrange a face-to-face assessment at the Covid hub.
Here, the patient can have their observations checked, for example their pulse, blood pressure and oxygen levels are examined. If it is deemed they require admission this is arranged, otherwise the patient is given advice and a prescription if appropriate. The majority of patients I speak to have mild symptoms of a dry cough, a bit short of breath on exertion or fever. Then there are the patients who have worsening shortness of breath or significant chest pain.
There's only been one occasion that I've phoned an immediate ambulance for someone who could barely speak to me on the phone due to breathlessness. It is becoming increasingly apparent that many are experiencing a rather prolonged illness, with some lasting over a month. We are learning each day that the symptoms of covid can be so broad, from abdominal pain to painful toes, to loss of smell.
My working day is now very lonely. With the rota changing each day, I am often on shift with another local GP who I don't know. Due to social distancing, we stay in our allocated room and everyone keeps to themselves. My only companion is my caffeine.
Over the past few weeks I have noticed a significant drop in the number of phone calls from patients with covid symptoms. This is likely a combination of lockdown working, the numbers of new cases declining, reduced anxiety from the community and increased awareness of what to expect with the symptoms of covid. I expect we will be busier again once the lockdown restrictions are eased.
After working back at my usual GP practice last week, I was struck by how eerily quiet my day was. It made me worry, 'Where have all the emergencies gone?'. The appendicitis, sepsis, chest pains, new cancers, strokes, are all still happening. But where are they? In this current climate people are scared to be seen and they are holding off for longer than they should. Please know that your GP is open! They may have their doors locked to keep everyone safe, but we are still here for you, just give us a call.
This pandemic has forced general practice into refining our telephone and video consultation skills and embracing technology. Post-pandemic, I do not think traditional general practice will return. I am so proud that my profession as swiftly adapted to face each challenge, not only accepting new technology and the increased risk involved in consulting in a pandemic, but the way we are striving to do the very best we can to support our patients through these extraordinary difficult times.