'Many Of Us Don't Feel Safe Right Now'
---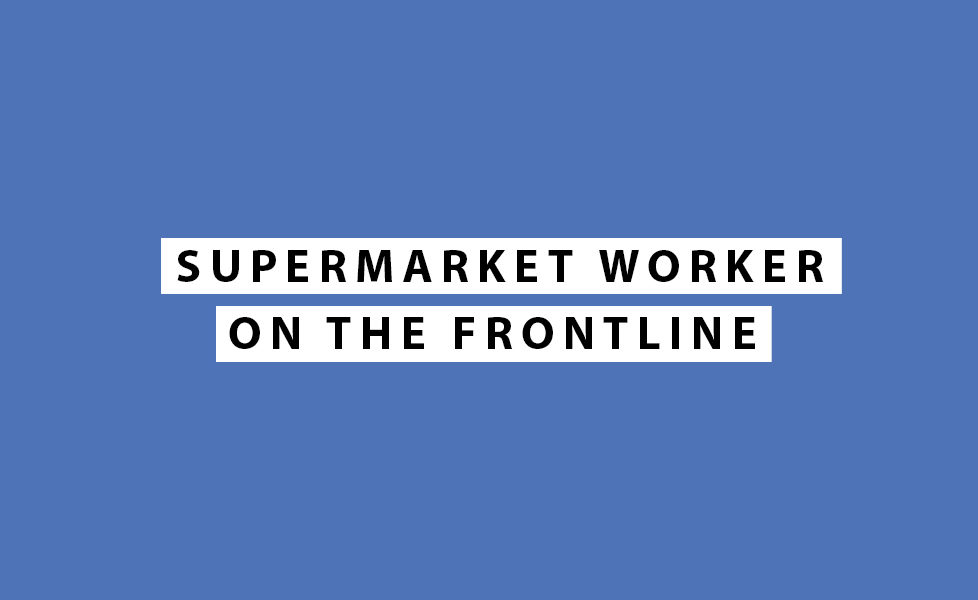 From the carers, the delivery drivers, healthcare and supermarket workers, the waste collectors, the emergency services and so many more of you – we want to celebrate the incredible work of our frontline workers!
That's why we've paired up with a few key workers to give you an insight to what's really happening behind the scenes.
Today we're shining a light on an amazing supermarket worker who reveals what it's really been like at work during the current crisis…
Supermarket Workers During Coronavirus
I'm usually on the early morning shift, so I get up 5am to make sure I'm at for work at 6am. When I'm driving to work the roads are pretty empty. It's not until I get to the shop and customers come in that things start to sink in – I then remember that I'm an essential supermarket assistant during a world pandemic.
I always wear gloves in work but not a mask. My work did provide us with masks, but there were a limited number and there was a scramble to get any. So I figured it was important that those who really wanted them should get first priority. I have a mask at home that I'm going to start wearing now.
It's incredibly difficult to keep a two metre distance in the store, especially when I'm stacking shelves. Often customers forget and will come up the aisle where I'm working. I need to wait until they leave before I can carry on with my job. Also, couples are still coming in together and browsing, which I think should be prevented. It's often treated as a day out but it puts me at risk.
My work have recently implemented a plastic screen at the checkouts to minimise the direct contact with the customer. This does make me feel a little safer. However, many customers still insist on handing over cash and that makes me feel uneasy. But there's hand sanitiser at the till that I use immediately after each customer. Usually my hands come out in rashes at the end of my shift because of the constant use of alcohol irritating my skin.
There is a bizarre atmosphere in the store – some of my colleagues say they hate coming into work now. They don't feel safe as customers invade their personal space when they're stacking the shelves. Some customers can be understanding and respectful, but others aren't.  I've had customers be frustrated with the system we have in store and some even pushing into us to get into the shelves. However, I did have one customer that made my day when they told me they thought we were doing a great job in store.
As soon as I finish my shift, I wash my hands and head to my car. I also keep hand sanitiser in my car and wash my hands as soon as I get in the door. I then put my uniform in the washing machine to get fresh for my next shift.
Whenever I hear on the news that key workers include supermarket workers, I feel quite proud! It is a bizarre feeling though as I know I'm putting my health and my family at risk.