9 Things To Do Instead Of Scrolling The News
---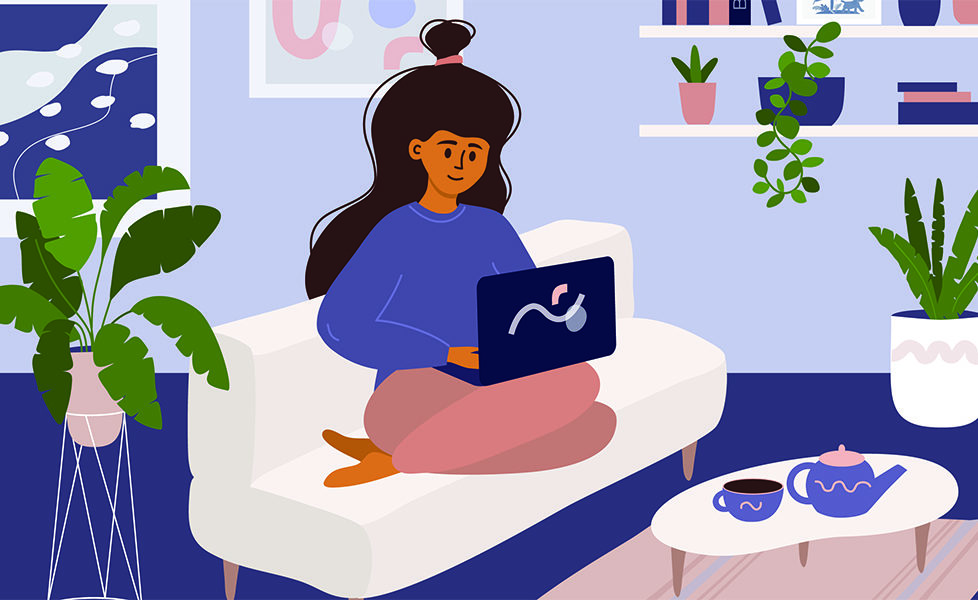 Image: Shutterstock
How many times have you checked the news today? It's time to step away from it all and get creative…
Lockdown Things To Do
Order a subscription
First on the list of entertainment has got to be your favourite magazine. And just because you're not popping along to the newsagent regularly anymore to pick up a copy of No.1, you don't need to miss out.
Why not take out a subscription that can be delivered straight to your door instead? Plus you will save money! That way you'll never miss the latest fashion and beauty tips, amazing stories about women from Scotland or home and interiors inspiration again.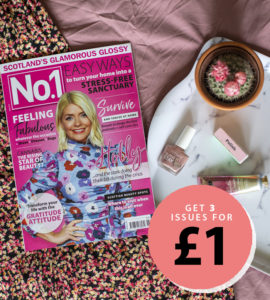 Find hidden treasure by clearing out your wardrobe
Ah, clearing out your wardrobe, the task you always put off, but now's the time to really get stuck in.
Take some inspiration from the acclaimed Netflix show, Tidying Up with Marie Kondo, and set yourself a wardrobe goal. Whether you decide to sort out jackets and coats one day, then dresses another, make sure to set yourself an end date for when you want it all done by. This will help you to keep focussed and prevent procrastination.
Start off by simply creating three piles: keep, donate and maybe. For the maybe pile, ask yourself'have I worn this in the past year?'. If not, it could be time to take to the charity shop.
Meet up for a 'virtual' coffee
While constantly scrolling through your phone isn't always good for your well-being, if it's helping you to connect with your friends it's good with us.
We reported in our #LetsReachOut campaign that loneliness is sweeping Scotland (in fact, 95% of us are battling feelings of it), and as coronavirus continues to impact on our lives, we predict loneliness could increase.
That's why we're encouraging you to still 'Reach Out'… but in a slightly different way. Simply pick up the phone, send a text, a letter or start a virtual chat. Virtual chats or video calls are all the rage at the minute for keeping in touch with your loved ones, especially those who are living on their own.
Facetime and Skype are two well-known ones, but Zoom is fast becoming a household favourite too. This app allows you to communicate with multiple friends at once and encourages you to have fun. It's a win-win really!
Get green fingers
Bring the outside in and grow your own fruit and vegetables with our tips below!
Why not start a windowsill veggie patch? Did you know that you can grow leeks and celery from leftover stumps? Just place the stumps in a shallow dish of water and after a couple of weeks you'll be able to use them! Or, plant in soil once you spot re-growth to get larger vegetables.
You can grow your own garlic indoors by keeping back one clove from your last bunch. Simply plant with the roots facing down in a small pot of soil and make sure it gets plenty of direct sunlight!
Strawberries can be regrown simply by using their seeds. Just deposit at least 12 at the bottom of a paper cup to dry at room temperature for two days. After that, add soil and see them sprout in four weeks time
Paint a picture
Escape from the world with a sketch book (or an adult colouring book!) and some colouring pencils or paint. Try not to let your mind wander and instead let your imagination take charge – you'll be surprised at how quickly time can pass when you're doing something creative!
Also, according to recent studies, painting, drawing and colouring-in can help to reduce stress as focussing on something else helps to relieve the mind from outside distractions.
Try at-home yoga
Just because you're stuck at home, it doesn't mean your exercise routine has to stop too. If you break your day up with some light exercise, it will not only keep your body healthy but also your mind.
Yoga is a great one to try in the comfort of your own living room as it helps to wipe away any negative thoughts and you don't
need any fancy equipment to do it. You'll be able to find many free tutorials to follow on YouTube – simply type what you're looking for in the search bar.
There are a whole range of different ones that are great for all ages and abilities!
Hello… YouTube!
Why not get lost in the fascinating world of YouTube?
From make-up tutorials (OK, you might not have anywhere to go, but who says you can't look good and experiment at home?) and cooking tutorials, to home-tours for some inspiration and funny videos to keep the kids entertained, the website is full of ways to lose a few hours.
Our favourite Scottish YouTube channels include:
Really focus on self-care
When life gets too much, doing something for yourself can go a long way. And self-care can be the thing that is often overlooked when we're following a busy life.
However, as things are moving at a slower pace for us, it's time to chill out, relax and take a deep breath. So look out your favourite PJ's, get Lizzo on repeat (Good as Hell is the ultimate self-care song), and pour yourself a hot bubble bath. Use all your favourite products and try to focus on just switching off from the crazy world outside for a little while.
'Host' a family games night
Life right now means schedules and prior commitments are all out the door, so why not create some much-needed family time… virtually!
Dig out the age-old board games or create a quiz, get some tasty snacks and compete with members of your family over Facetime to really get in the competitive spirit. Maybe even after all of this is over, it could become a monthly tradition.