'It's Hard To Keep Kids 2 Metres Apart'
---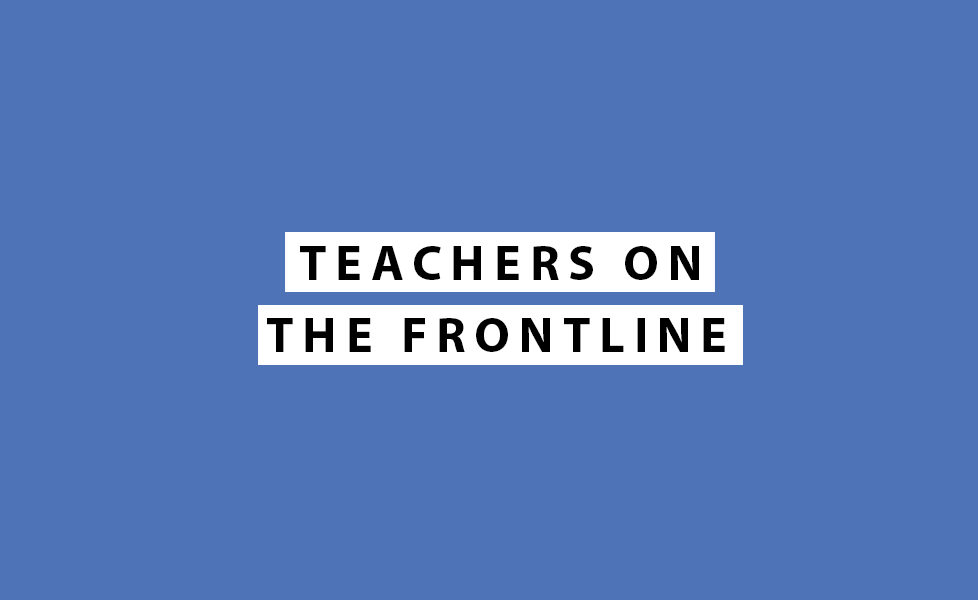 From the carers, the delivery drivers, healthcare and supermarket workers, the waste collectors, the emergency services and so many more of you – we want to celebrate the incredible work of our frontline workers!
That's why we've paired up with a few key workers to give you an insight to what's really happening behind the scenes.
Today we're shining a light on an amazing school teacher who is educating other frontline worker's children while they go to work.
They say they're struggling to ensure everyone is two metres apart, and  has doubts about how safe schools can be when they reopen in the future…
Teaching During Coronavirus
I'm on the road again. I'm venturing further than my local area for the first time in weeks and I'm feeling quite excited to be allowed to travel and witness a virtually empty motorway. Perks of the job, I guess.
I wonder though-  what if the police stop me? And I can't find my permission to travel letter? I feel somewhat uneasy moving freely in the outside world mid lockdown.
The Hub supports key worker and vulnerable families from primary and secondary schools as well as children with additional support needs from the local catchment area. I arrive there at 8am and find the second perk of my job – the hand sanitiser station. I haven't seen a bottle of that in a long time and wonder if it needs to be chained down.
As the children arrive they look quite timid. I wonder if, due to the amazing response from teachers and support staff who volunteered to do this (as well as supporting online learning), it might be difficult for the children to see such a rotation of new faces. But children are resilient and they quickly show me they felt at home in the Hub as they broke into different groups and rooms with their new friends.
It's the Easter holidays, so my role today is mainly childcare and entertainer. We break up the day with activities like painting, sports, talent shows and quizzes. I even try to give my best Joe Wicks inspired motivational speech about the importance of exercise and mental health before struggling to complete one of his daily PE lessons.
Social distancing is the hardest thing to enforce. For teachers as well as children. As you get more comfortable in your groups you feel an invisible pull and want to navigate towards people. This is what I'm most concerned about as many push for schools to reopen.
One of the things the children wanted to do was make a group banner to show appreciation for all the workers keeping us safe, including delivery drivers and shop assistants. This was a really touching idea, but led to a constant repetition of 'you're too close, space out 2 metres', 'do not put that in your mouth' and 'could you try to tie your own shoe laces?'.  As things got more rowdy, I notice my stern teacher voice and stare isn't as effective when standing several metres away. Even in this very controlled environment with excellent facilities and a small group of children, I've found it difficult.
I have doubts about how safe schools can be when they reopen in the future. But for now, I am confident in the efforts of my brave colleagues and the ability of the Hubs to help support our communities. I have so much respect and gratitude for parents and children learning at home, and to the real key workers who have entrusted us with their children.  That feeling is the real perk of the job.