Facts You NEED To Know About Caitriona Balfe
---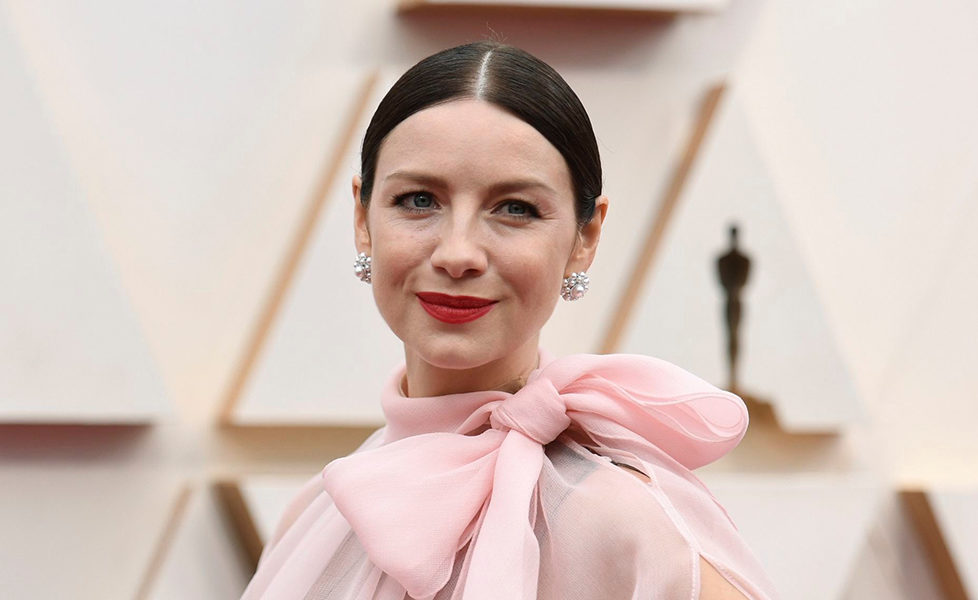 Image: Richard Shotwell/Invision/AP/Shutterstock
Known for playing protagonist Claire in Outlander, the Irish actress has taken the world by storm, but did you know she is multi-talented? An avid reader? A multi-linguist?
If you said no to the above, then prepare to be amazed with these 25 Caitriona Balfe facts every fan needs to know now!
Caitriona Balfe Facts
1. The actress is adamant that her mother makes 'the best brown bread in the world'. And growing up her mother would serve it with marmalade for breakfast – yum!
2. She comes from a large family. In fact, Caitriona grew up in a house of seven.
3. When asked which season of Outlander was her favourite to film, she  revealed it was season one. She said: 'You just can't beat your first time!'.
4. Plus, she does a whole lot more than just act on Outlander… The star also produces it!
5. Caitriona also revealed that her and Sam [Heughan], her co-star on the show, will always have each other's back. The pair are really good friends and even called their friendship "invaluable".
6. Like her Outlander character, the celeb has an interest in herbology. She likes to cook with herbs and also claims to take herbal supplements.
7. She had minor acting roles in The Devil Wears Prada and Super 8. Have you spotted her yet?
8. Although, if she wasn't acting, Caitriona believes she would love to be a journalist. However, she admits she doesn't think she would be great at meeting deadlines.
9. She confesses she finds memorising lines quite easy. In fact, she's been known to joke that it is the only thing she is good at.
10. A movie that is guaranteed to make her cry is Breakfast at Tiffany's. And feel-good Christmas film Elf always makes her laugh!
11. Rumour has it she's obsessed with dark chocolate! No matter what's on offer, her favourite is 'a good dark chocolate with some sea salt and caramel in there too.'
12. She loves to cook! During an Instagram live, Balfe described cooking for yourself as "nurturing" and she loves to do it whenever she has the time.
13. One of her most-loved hobbies is reading. Her favourite non-fiction book is Legacy of Ashes, and she has fond memories of reading Wuthering Heights as a teen.
14. Caitriona also loves to travel. Argentina, Nepal and Costa Rica are just some of her favourites.
15. Did you know she started out as a model? Yep, the star was scouted at a shopping centre when she was collecting money for charity.
16. As a model, she has appeared on an extensive list of magazine covers – including Vogue, Harper's Bazaar and ELLE.
17. At the peak of her modelling career, Balfe was considered to be in the top 20 of the world's most in-demand models. Very impressive!
18. The talent celeb can speak a multitude of languages! Including French, Italian and Irish Gaelige. Plus, she's also learning British Sign Language.
19. Plus, she's also a musician. Caitriona can play the accordion tin whistle and a little bit of cello!
20. She is a total cat person! As you can tell from the super-cute pic below…
21. At the Oscars she got star struck when meeting Billie Eilish. She admitted: "She's accomplished so much at her age, I was just super impressed by her!".
22. And last but not least… The superstar is an active patron for charity World Child Cancer!
Words by Shannon Nevon.