6 Binge-Worthy Scottish TV Shows To Watch Now
---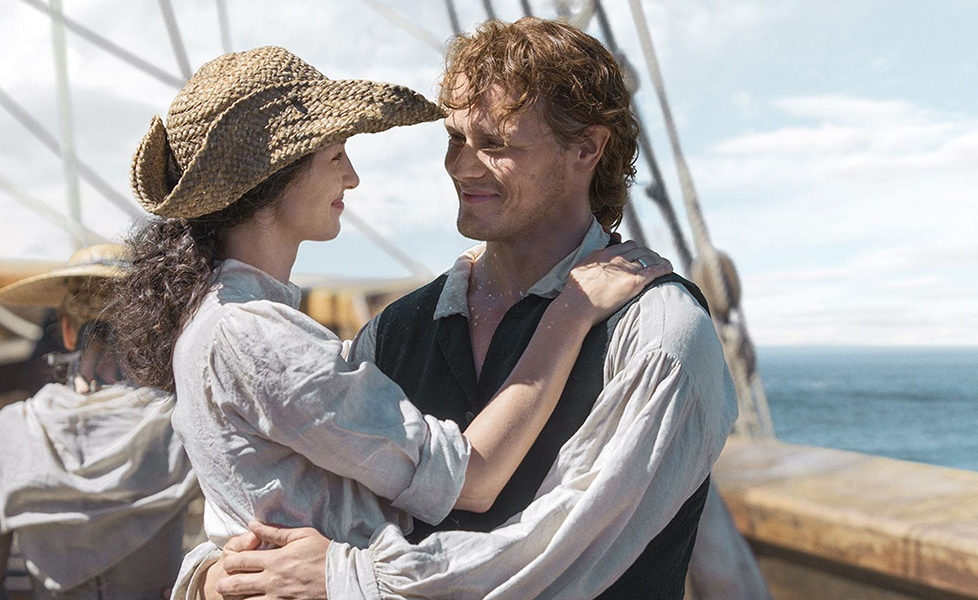 Image: David Bloomer/Hbo/Kobal/Shutterstock
With more shows out now than ever before it can sometimes be hard to know what to watch, so why not look a little closer to home?
Here are some of the best Scottish TV shows to binge – from feel-good comedy to historical romances to thrilling dramas!
Scottish TV Shows To Binge
Shetland
When an archaeologist comes across human remains a question presents itself – are these human remains an ancient discovery, or a sign of something recent and much more troublesome?
Upon this discovery an island community is demanding answers and tensions soar as an elderly woman is shot. Starring Alison O'Donnell and Scottish actors Douglas Henshall and Steven Robertson, Shetland is a crime drama series that takes place on the northern island itself. A truly gripping 'whodunnit?'.
Where to watch: Amazon Prime.
One of Us
Produced by BBC Scotland and Two Brothers Pictures, One of Us is a TV mini-series that gained much attention after receiving the highest nominations for any television show at the Scottish Royal Television Society Awards in 2017.
The story follows a newly-wed couple who are were murdered after returning home from their honeymoon. Their loved ones are left absolutely devastated and appear to only get darker when an injured man involved in a car accident appears… a man who appears to be the murderer.
Starring the likes of Joanna Vanderham and Game of Thrones star Joe Dempsie, it's sure to have you on the edge of your seats desperate for answers!
Where to watch: Netflix.
Still Game
This popular Scottish sitcom follows the lives of the two pensioners and their neighbours in their Glasgow suburb and what  they get up to. Although Still Game  has 'retired', for those who haven't yet watched it or haven't seen it for years but love a good binge watch, there are a whopping nine seasons worth of content available on Netflix to indulge in!
Where to watch: Netflix.
Outlander
No Scottish TV show list would be complete without Outlander!
Starring Caitriona Balfe and Scottish actor Sam Heughan, Outlander is a popular historical drama that will take you on a whirlwind romance through 18th century Scotland. Full of romance, danger and tid-bits of history, this show is perfect for anyone who loves to be swept off their feet by compelling dramas!
Where to watch: Amazon Prime.
The Nest
Starring Sophie Rundle, Scotland's rising star Mirren Mack and Martin Compston, this five-part drama series looks at a couple, Emily (Rundle) and Dan (Compston), and their struggle in starting a family. In their struggle, they are approached by Kay who enlist the help of an 18-year-old to be their surrogate.
However, it soon becomes apparent that everyone has been keeping secrets from each other as a giant plot twist takes hold and the three soon begin to question whether or not they made the right decision. This gripping TV show is a perfect watch for those who love dramas and interesting character dynamics!
Where to watch: BBC iPlayer.
Clique
Clique is a thrilling story that tells the tale of who childhood friends, Georgia and Holly, and their chaotic life studying in Edinburgh. Initially the two are joined at the hip but things take a turn when Georgia becomes acquainted with a group of girls and Holly is trapped from the outside watching in as Georgia's life begins to spiral out of control…
Words by Shannon Morrison.