Martin Compston Facts Every Fan Should Know
---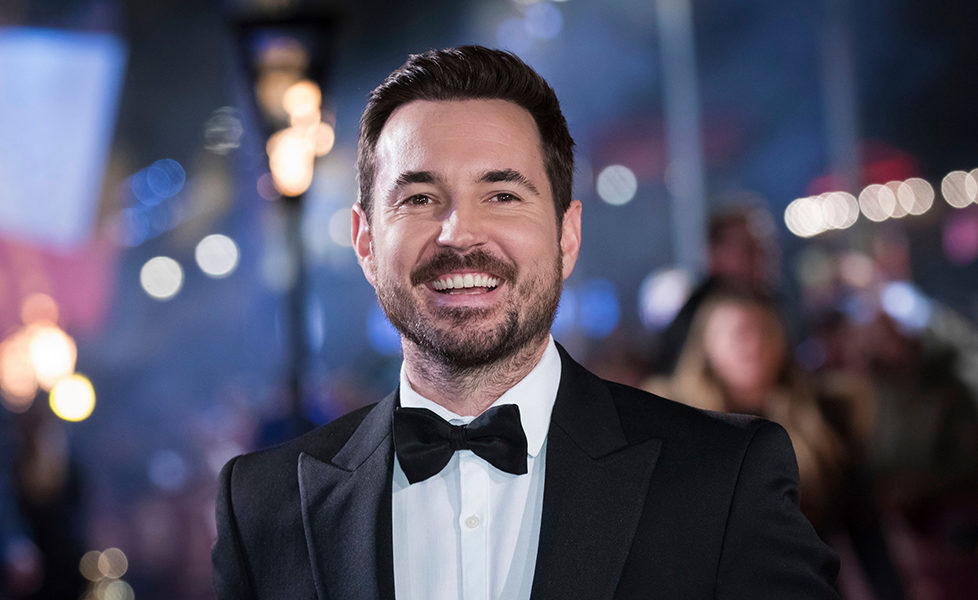 Image: Vianney Le Caer/Invision/AP/Shutterstock
Although it's known that Martin Compston is Scottish, do you know where he lives now? Or what his star sign is? Or what career he's had outside of acting?
Keep reading to find out more about the Scottish actor…
Martin Compston Facts
1. Martin Compston is originally from Greenock. Now he lives in Las Vegas!
2. The actor hasn't just performed on stages, but also on pitches! In fact, he played football professionally for Greenock Morton FC.
3. …As well as Aberdeen FC. How multi-talented is he?
4. He married his wife, actress Tianna Chanel Flynn, in 2016. The two now live together in Las Vegas, Nevada.
5. At the Henley Festival in July 2019, Compston and his wife revealed they were expecting their first child together. Congratulations to them both!
6. Martin was born on the 8th of May. And if you're a follower of astrology, that makes him a Taurus.
7. The Scottish actor always puts his friends first. In fact, in an interview with the BBC, the start admitted that he put three friends forward for the role of DS Steve Arnott in Line of Duty… even though it could have cost him the job!
8. Before being cast in Line of Duty, he confessed he didn't realise that the UK had anti-corruption units. He actually once stated that he was only "aware of it in American films".
9. Martin took part in a Soccer Aid charity event for UNICEF and helped raise funds. He also played alongside the likes of Usain Bolt and ex-One Directioner Niall Horan. What a star-studded team!
10. In an interview, the actor admitted it was "liberating" to speak in a Scottish accent for The Nest. He said: "That's very freeing as an actor because you can just get on with it."
Words by Shannon Morrison.