7 Scottish Locations Featured In Outlander
---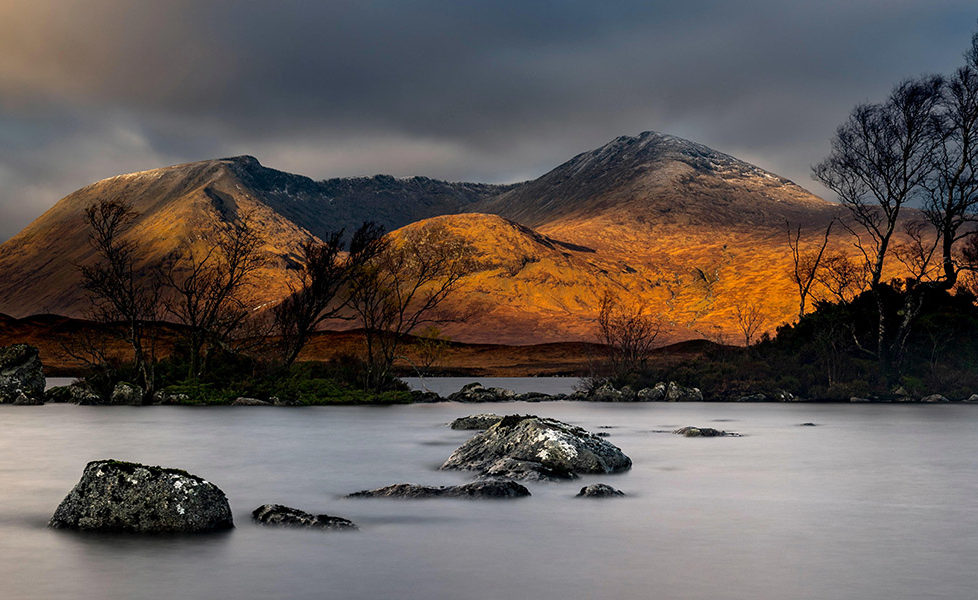 Photo by Robert Seitz/imageBROKER/Shutterstock
If you're anything like us, you'll be dreaming of the places you can visit once lockdown is lifted.
From undiscovered places or locations that are straight out of a fairytale, there are so many incredible destinations right on our doorstop.
That's why, with Outlander season five now streaming on Amazon Prime, we wanted to take a look at the show's shooting locations which made Scotland famous.
Once this is all over and everyone is safe again, we can't wait to get back out and explore…
Please strictly note that government advice is not to travel unless essential. These suggestions are inspiration for where to visit once everyone is safe and well and government advice has changed.
Outlander Shooting Locations
Outlander's fame, and fans' obsession with leading Scots actor, Sam Heughan, has led to a surge of tourism for the Scottish filming locations used throughout the seasons.
Even if you're no watcher of the show, these magnificent wild, cultural and historical spots are well worth adding to your bucket list.
You'll feel like you've travelled back in time to 18th century Scotland!
Doune Castle
This striking, 100-feet high medieval fortress plays a leading role in the show as Castle Leoch, home to Colum MacKenzie and his clan.
It is a 14th century courtyard castle, and boasts one of the best-preserved great halls in Scotland.
The castle was also used to portray Winterfell Castle in the first series of Game of Thrones.
Rannoch Moor
It's possibly Outlander's most iconic location.
Kinloch Rannoch, a spot nestled in the breath-taking Rannoch Moor, represents the fictional stone circle of Craigh na Dun which transports Claire back in time to 1743.
The moor itself has spectacular views of the loch and countryside, and plenty of walking and hiking trails.
Blackness Castle
Blackness Castle looks over the Firth of Forth and is known as the 'ship that never sailed' due to its ship-like shape.
The 15th century fortress provided the fictional Outlander setting for the 'Fort William' headquarters of 'Black Jack' Randall.
It also featured as a location in the 2018 Hollywood blockbuster, Mary Queen of Scots.
Callendar House
The working Georgian kitchen of Callendar House, Falkirk, was transformed into the heart of the Duke of Sandringham's house in Outlander.
It's where Murtagh shockingly decapitates the Duke in the kitchen, before presenting his head to Mary and Claire.
The house was instrumental during the Jacobite rebellion, hosting many famous – and infamous – historical names over the years, including Oliver Cromwell and Bonnie Prince Charlie.
Bakehouse Close
Turn down this Edinburgh close to see a place which looks almost identical to how it appeared in Jacobean times.
This location represents 'Carfax Close' where Claire is reunited with Jamie after 20 years apart.
In the 19th century, the area was home to 230 people at one time and plagued by cholera and tuberculosis.
The University of Glasgow
It's easy to see why the second-oldest University in Scotland is repeatedly chosen as a filming location.
Glasgow University's famous cloisters represented Harvard University where Frank works as a professor.
However, at Harvard, there are no areas of architecture of similar style.
The World's End
The World's End pub in Edinburgh's Grassmarket is Dougal Mackenzie's favourite haunt in season three.
The Flodden Wall, built to protect the Scots from the English, was opposite The World's End.
As far as Edinburgh's residents were concerned, the world outside the gates wasn't theirs, which is how the pub got its name.