Miracle Moisturisers To Keep Your Skin Hydrated
---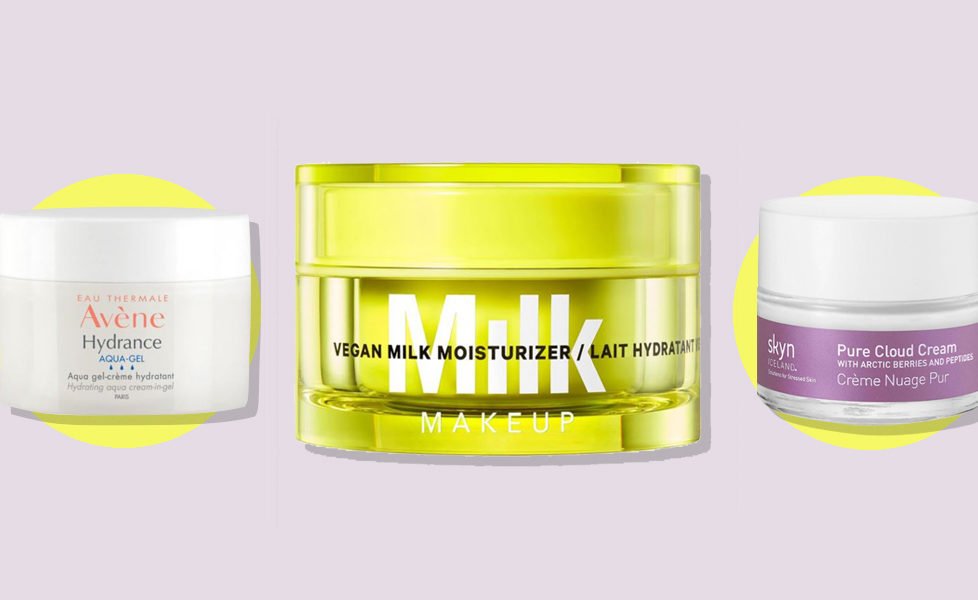 Having dry skin is a common problem for many, and it can be hard to find a reliable and comforting moisturiser that won't dry your skin out more or clog up the pores in your face.
Let's be honest, the struggle is real.
However, we've carefully sought out some of the best moisturisers on the market with top ingredients to ensure that your skin is left feeling fresh, hydrated and healthy.
Plus, all products are below £40. Result!
Dry Skin Moisturisers
For dull and tired skin
Is your skin looking a little dull as well as feeling dry?
Well the Vegan Milk Moisturiser from Milk Makeup is a perfect choice for you. It's unique blend of different 'milks' hydrate, comfort and smooth irritated, dry and dull skin. Plus, it's also vegan too!
For all skin types
A great moisturiser for all skin types is Avène Hydrance Aqua Beauty 3 in 1 moisturiser.
It not only helps to detoxify and restore hydration levels, but it also leaves skin feeling silky and smooth.
This moisturiser provides hydration for up to 24 hours! And its only £15!
For dehydrated skin
Lumene Arctic Hydra Care Moisture & Relief Rich Day Cream helps comfort and revive dry skin, so if your skin is feeling a little dehydrated or rough then this one is for you!
The combination of their ingredients create high moisture locking levels which hydrates and relieves the skin. It also helps to reduce any redness as well, due to the thermal stress protection.
For softer skin
Do you have dry skin but also want to help the environment?
Lush is the place to be for all things eco-friendly. Their Charity Pot moisturiser helps to balance skin, soothes and softens skin and also adds a shine to skin after use.
Their packaging is always eco-friendly and every product is cruelty free. This product even has a completely vegan recipe! And its only £16.00! What more could you ask for?
For a lightweight finish
Is your skin starting to feel heavy? Skyn Iceland Pure Cloud Cream is just like its name – soft and gentle and as lightweight as a cloud.
It rejuvenates and quickly nourishes skin back to health, and also soothes and comforts dry skin!
For sensitive skin
Another completely vegan, cruelty free company is Tropic.
Their Skin Feast Nourishing Cream is perfect for sensitive, dry skin as it brightens skin and has long last hydration throughout the day. It even has eco-friendly packaging too!
For ultimate hydration
The final moisturiser on this list is Aquaflash's Daily Gel Moisturiser as it soothes dry and inflamed skin and doesn't clog pores or leave a sticky residue.
Aloe extract is used to boost hydration and detoxify the skin which allows the moisturiser to reduce the appearance of breakouts too!