Upgrade Your Night In With These Disney+ Films
---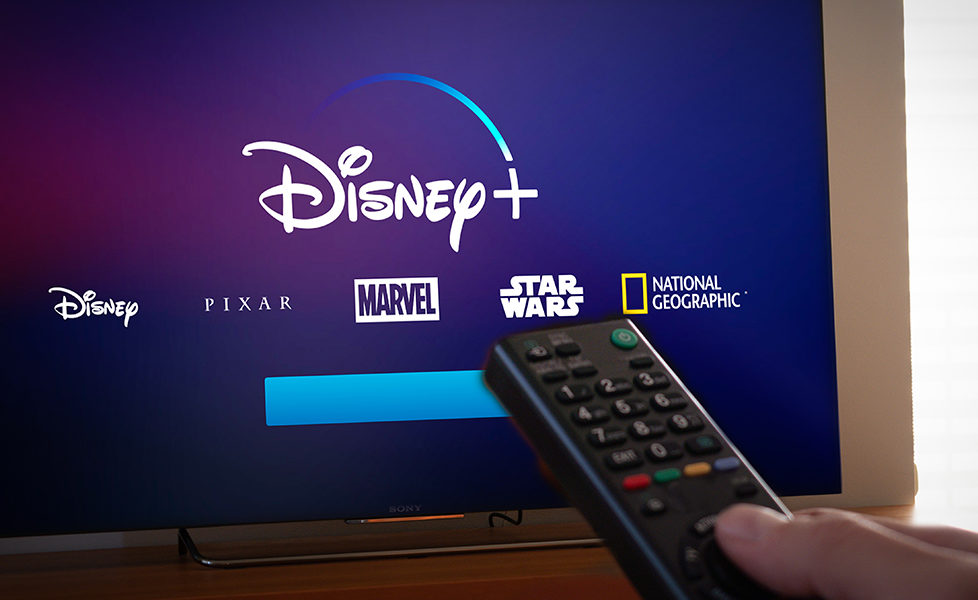 Image: Shutterstock
With the vast majority of the country staying at home all day every day, it's safe to assume we're all in need of a good film or two to brighten up our evenings.
But with these uncertain times stretching out ahead of us, it may be hard to believe in happy endings. So, to boost morale, we have picked out five of our favourite films on Disney+ with positive messages.
They're not necessarily the classics we all know and love (we thought the likes of Beauty and the Beast and Frozen might be a little too obvious for our list), but we think these are the best Disney+ films to watch in order to remind ourselves that kindness always wins.
Plus, they'll help convince ourselves that we will all live happily ever after…
Best Disney+ Films To Watch
Holes
The plot: Stanley Yelnats is the most unlucky kid imaginable. So unlucky, in fact, that he ends up in a 'juvy' style camp in the middle of a dessert as penance for a crime he didn't commit.
All his life, he has been told that his and his family's bad luck dates back to his "no good, dirty rotten, pig stealin', great, great grandfather", who wound up getting cursed by an old witch after failing to hold up his end of a deal.
At Camp Green Lake, he makes unlikely friends, finds out unlikely truths, and develops an unlikely taste for onions…
With underlying themes of destiny and true friendship, it's hard not to smile at the end of this movie.
The moral of the story is… don't make promises you can't keep.
Freaky Friday
The plot: A teenage girl and her mother can't see eye to eye. There's a massive generation gap, meaning disagreements on hair, music, clothes and boys erupt on a daily basis.
One Thursday evening, when the pair are out for dinner with family, something happens which results in the two women swapping bodies… or minds, depending on which way you look at it.
In order to return to normal, they must compromise and make a true effort to understand one another.
If you watched this when it first came out and haven't seen it since, it's well worth a second viewing – you'll have forgotten how funny it is.
The moral of the story is… always try to see things from others' perspectives.
The Pacifier
The plot: A Navy SEAL, who is used to carrying out missions in jungles, desserts and mountainous environments, finds himself tasked with the protection of a large family in American suburbia.
The film sees the lieutenant face challenges much different to those he's used to, and it takes him a while to earn the trust of the children.
It may not be the most realistic of tales, but it is entertaining and a light-hearted watch for pretty much all ages.
The moral of the story is… parenting is hard.
Tangled
The plot: Based on the tale of Rapunzel, this modern adaptation is far more inspiring than the original.
Instead of being portrayed as a helpless damsel in distress, Rapunzel is a fiery, spirited young woman who is determined to find her true calling in life – despite the efforts of the woman she believes to be her mother, but who is in fact her capture in disguise.
And, in the end, it's Rapunzel who saves Prince Charming (only, in this film, he's a selfish thief on the run turned lovable rogue) and we love that.
The moral of the story is… don't take what isn't yours.
The Kid
The plot: A self centred image consultant lives a lavish but empty life in Los Angeles. When he arrives home and finds an intruder in his porch, he is shocked to discover that it is his former eight-year-old self.
The little boy can't understand why none of his dreams for his future have come true and concludes that the man he grows up to be in a loser.
In this film, two versions of one self take a look at their life and try to determine where and how dreams were lost.
The moral of the story is… be kind.