No.1's Ultimate Night In Quiz
---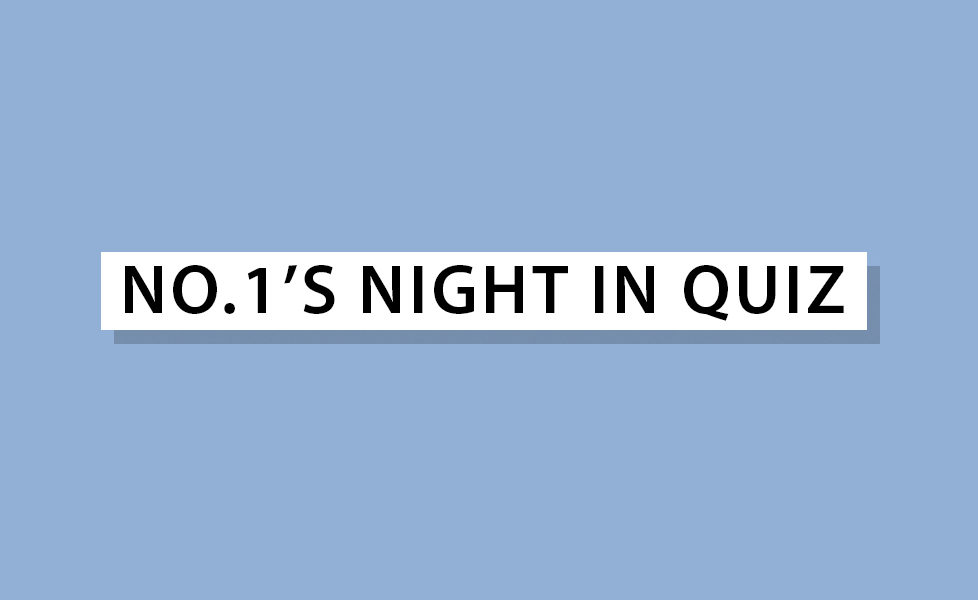 Staying in doesn't have to be boring.
A quiz is one of our favourite activities and lockdown doesn't have to stop it happening. So why not get our your pen and paper, take our quiz then FaceTime your friends so you can compare answers. Perhaps a glass of wine too? Oh go on then.
No.1's Big Night In Quiz
According to legend, which sleeping mythical creature is now Arthur's Seat?
Krysty Wilson-Cairns is a Scottish screenwriter. Which 2019 Oscar nominated film did she work on?
Which capital city is the most northern? Helsinki, Moscow, Reykjavic or Stockholm.
Which Scottish singer had a 2019 number one with the song Someone You Loved?
What was the former name of New York?
Which two actresses play the characters Eve and Villanelle in Killing Eve?
The Macallan 60 year old single malt sold for how much at auction in 2019? a. £10,000 b. £125,000 c. £945,000 d. £1.45 million
Name all four of Victoria and David Beckham's children.
Which Scottish celebrity was on the first ever cover of No.1 magazine?
Who won the best actress Oscar at the 2020 awards?
Can you name the largest loch by volume in Scotland?
When You Believe was a 2007 UK number one for which X Factor winner?
Who became the world's youngest billionaire in 2019, aged 21?
Who wrote the novel Little Fires Everywhere?
Sangiovese, Nebbiolo and and Reisling are what types of fruit?
How did you do? Scroll down to find out the answers!
A dragon
1917
Reykjavic
Lewis Capaldi
New Amsterdam
Sandra Oh and Jodie Comer
D – £1.45 million
Brooklyn, Romeo, Cruz and Harper
Nicola Benedetti
Loch Ness
Renee Zellweger
Leon Jackson
Kylie Jenner
Celeste Ng
Grapes
There's a point for every correct answer, so how many did you get right out of 19? Tell us over on our Facebook page.