How To Let Someone Know You're Thinking Of Them
---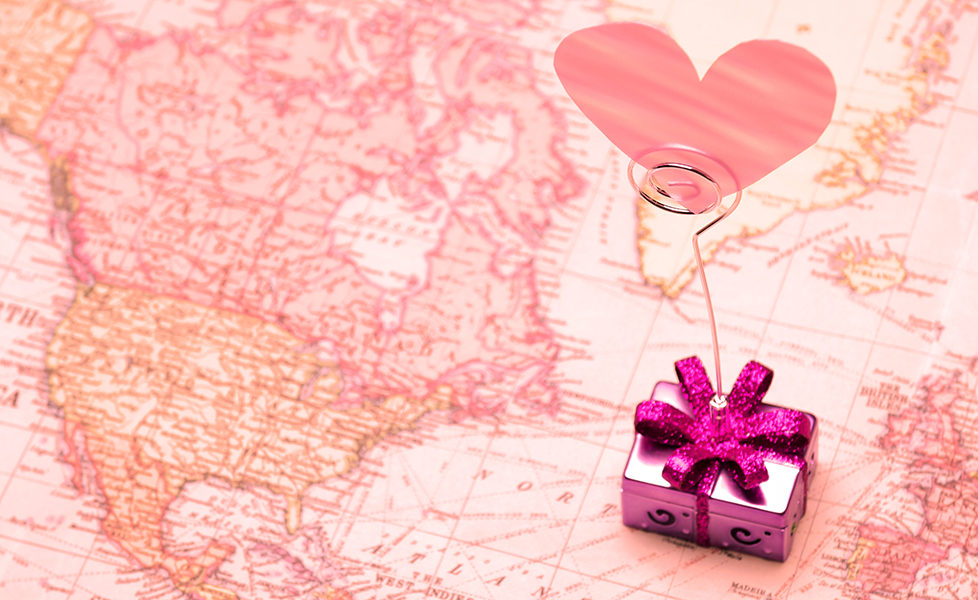 Image: Shutterstock
If you've been separated from your loved ones by the ongoing lockdown, you might be wondering how you can send them your best wishes from miles away…
Social Distancing Present Ideas
Even in a lockdown, birthdays, anniversaries, and other special occasions still keep on coming. And, even if we may not be able to visit our friends and family in person, we can still let them know we're thinking of them with a thoughtful gift.
That's why we've asked June Neocleous, from gift store Gift and Wrap, to share her top tips for sending a special gift or message to a loved one when you can't celebrate with them in person…
Consider what they'll need right now
Everyone's going through a tough time at the moment, so it's worth stopping and thinking carefully about what kind of gift is going to make the biggest difference to your friends and family right now.
Our lifestyles have completely changed, so you'll want to make sure that your gift is going to be something that your loved one can actually enjoy.
For example, while an experience day voucher might normally be something they'd love, it's probably not a good idea during the present crisis when the recipient can't actually go out and use it!
We're all spending a lot more time indoors these days, so anything that can bring a few hours of fun — like jigsaw puzzles and board games — is sure to go down a treat.
If you think your loved one might be missing friends and family during the lockdown, why not send a custom photo book or picture frame to help lift their spirits?
Or, if they're a key worker, then they're likely to be run off their feet doing the essential jobs we need to keep the country going.
So, you could send a gift that will help them relax and pamper themselves, like a hamper of luxurious toiletries or some tasty treats.
Make it as personal as possible
Anyone can choose a nice present, but adding your own message will really make the recipient feel like you've gone out of your way to spoil them and let them know you care.
There are lots of ways to do this when shopping online. For example, many websites offer the option to add a note card with a message on it as part of their gift-wrapping service, and some items — like jewellery, photo frames, and homeware — can even be engraved with a name, initial, or other special message.
If you're sending a jewellery gift, then consider finding ways to make this feel more personal, For example, by choosing a piece of jewellery featuring their birthstone or initials.
Remember that deliveries might be affected
In the age of online shopping, we've come to expect next-day (or even same day) deliveries as standard.
But, while many online retailers are still running, some aren't offering deliveries in the usual time-frame, with increased demand, staff shortages, and supplier issues all taking their toll. Even online giants like Amazon and ASOS have longer estimated delivery times than usual.
So, don't take it for granted that you'll be able to find the perfect gift and have it delivered to your friend or loved one the following day.
Instead, start shopping well in advance of the occasion to ensure your chosen gift will arrive in time — after all, it's better to receive a gift a couple of days early rather than late.
It may help to check your calendar and set up some reminders on your phone to start shopping if you're prone to forgetfulness!