Sponsored: The Best Places to Shop Online
---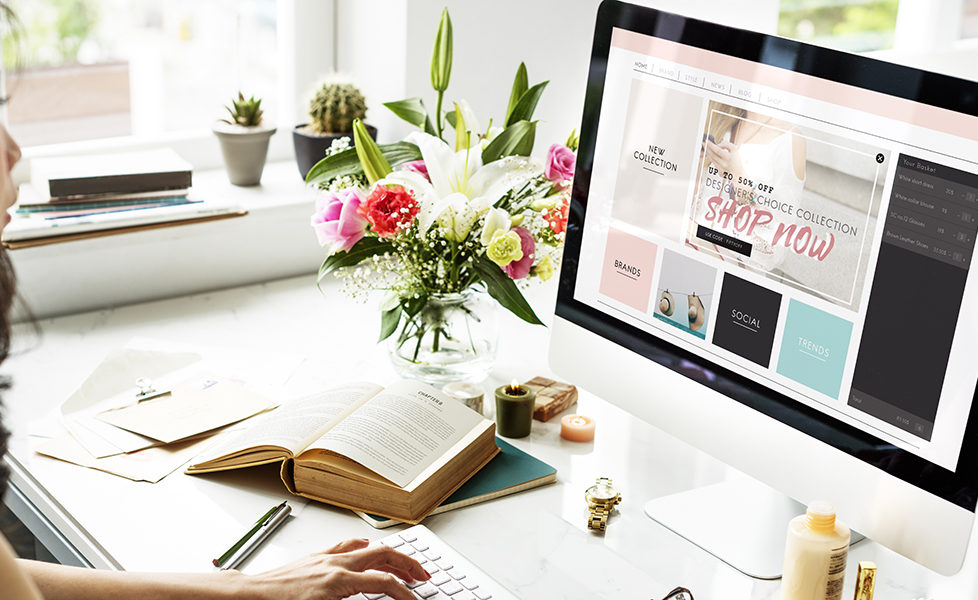 Image: Shutterstock
Online shopping has never been so essential, so we've compiled a list of what we think are some of the best websites to shop from for trinkets, cosmetics and even healthcare products…
Top Unique Online Stores
Whether it's an original and thoughtful gift you're looking for, or you simply want to treat yourself during this unpredictable time, No.1 has got you covered with our sponsored post…
Hand Painted by Yours Truly
This specialist shop is not one you will ever find on the high street. A treasure trove of personalised gifts, keepsakes and decorations, every piece is lovingly hand painted to your specifications, meaning each item is truly unique.
With products ranging from little pocket hugs and hanging hearts, to personalised family trees, Hand Painted by Yours Truly is the perfect place to shop for birthday presents, weddings gifts and bespoke nursery decorations.
Plus, each gift is beautifully wrapped and can be sent directly to the receiver if requested.
Amongst their product range is the ever popular new baby wreath, which can be used as a hanging plaque, placed in a photo frame, or act as a topper for a photo album. As all of the baby's birth information is recorded on the ornate wreath, it makes a thoughtful and beautiful keepsake to treasure forever.
Browse their shop online, and why not follow them on Instagram and Facebook for their full catalogue, new releases and special offers.
Miracle Leaf CBD
One of the most talked about health and well-being product of the moment, CBD offers a plethora of benefits ranging from skin treatment to pain relief.
Shop every CBD product you can think of on the Miracle Leaf website, which offers everything from full-spectrum CBD oils to balms, skincare, bath bombs, chocolates and pet well-being products.
One of their best selling products is NuLeaf Naturals Organic Hemp extract. This full spectrum CBD oil contains only one ingredient – hemp – and it is concentrated to approximately 50mg cannabinoids per 1ml of oil!
Another brand in their range is Hora Skincare, developed with every consumer in mind. Over the years, favourite active ingredients have surfaced for specific skin care needs; combining those ingredients with CBD has allowed them to create products – including an overnight CBD mask, super serum and crystal healing rollers – that work together to hydrate, protect and regenerate your skin.
Miracle Leaf offers same day dispatch in the UK on orders made before 3pm and free UK delivery on orders over £30.
Use the code No1CBD for 15% off your order until 6 May!
Annabelle Minerals
Annabelle Minerals is a 100% natural beauty range that is based around only four ingredients – mica for illumination, zinc oxide to combat oiliness and any imperfections, titanium dioxide for coverage and SPF, and iron oxides which provide colour.
Their foundations consist of 22 shades in three different formulas: radiant, matte and full coverage. With so many shades in three different finishes, you're guaranteed to find the perfect product to suit your skin's needs.
Whether your complexion is slightly red, your skin is dry, oily or super sensitive, these high quality, organic cosmetics are suitable for every consumer. The mineral makeup is gentle and delicate enough for those suffering with rosacea or hyper-pigmentation, yet still provides a better coverage than many of the better-known brands.
Browse their wide range of products, including foundation, blush, concealers, eyeshadows, translucent finishing powders, highlighters and accessories such as make-up brushes, sponges and cosmetic bags.
Follow them on Instagram to see their latest updates and makeup tips!
Rory and Ruby
St Andrews-based Rory & Ruby makes and collates a fun range of organic and eco-clothing for babies and young children, sustainable gifts, picture books and homeware.
Being by the coast is a big inspiration with the range recently developing to reflect Rory & Ruby's commitment to sustainability.
The super cute baby and kids' range now includes beautiful certified organic cotton clothing and accessories that are ethically made and help protect little people and the environment.
The organic baby range also features natural un-dyed, unbleached clothing free from harmful substances for sensitive skin, while Rory & Ruby's unique handmade bandana bibs combine 100% cotton fronts with absorbent eco-fleece backing that's comfy to wear.
Even Rory & Ruby's very own new arrivals – welcome to the world baby hampers and gift boxes – are filled with organic and eco-friendly goodies to celebrate births and life's special moments!
Keep up to date with their products and offers on Instagram, Facebook and Twitter.