Day In The Life Of: A Rom-Com Author
---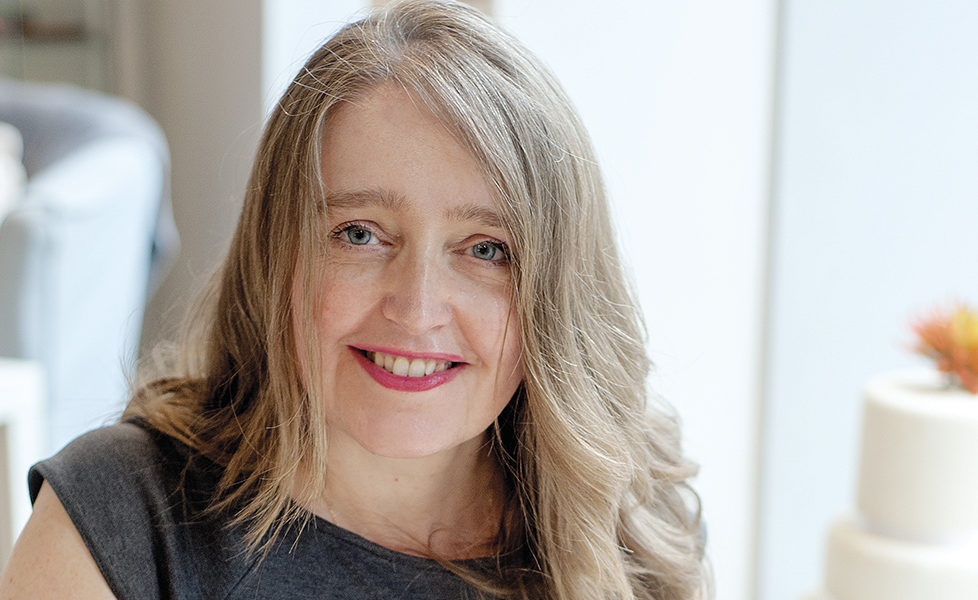 Julie Shackman, 50 from Milngavie, says her characters are inspired by real people…
Rom-Com Author Interview
I've loved reading and writing from a very young age. Before I branched into women's fiction, I had a children's book published but that was around 19 years ago. I've always wanted to try my hand at a rom-com – so I did!
I wake up bright and early every morning to drop my youngest at school and then get to work. I also look out my notebook and pens the night before so I'm ready to go in the morning.
However, I don't write at a desk and much prefer the hustle and bustle of a café. I visit Honeybee Bakery in Milngavie nearly every day – it's where I do my best writing.
I used to write at home but I soon realised it just doesn't work for me. There are so many distractions! I think 'Oh I'll just put a washing on' or 'I'll quickly check Twitter', whereas at the café I'm much more focused. I also have inspiration all around me.
I love people watching at the café. There is also soothing music playing in the background and lots of lovely cakes. My favourite part of the job is creating characters and I always begin by doing this. Although I'm always looking for inspiration from towns and villages for where the story could be set, characters are what draw you in. You're creating your own world and you can often get lost in your imagination.
In fact, most of my characters are inspired by people who visit the café or walk by. I wonder 'What do they do, why are they here or where will they go next?'. People really fascinate me. I'm constantly storing ideas in my mind to weave together later.
I've actually based a character on someone I know personally! The character in A Room at the Manor, Hugo, is loosely based on an elderly gentleman I know. I've almost called him Hugo a few times.
I spend around three to four hours at the café. I bring my notebooks and pens and try to get as much done as I can. I'll then go home and type up what I've created that day.
Some people find it strange that I don't type directly onto a PC, but I love to write it all down on paper first. I collect stationery and I actually find it much easier to start a story this way. I don't know why, but typing straight away doesn't let my imagination flow as well as it does on paper.
I have to be very strict with myself, especially when it comes to time. Writing a book generally takes me around six to eight months, so I need to remain focused and don't faff around. It is a disciplined job.
I tend to write Monday to Friday and give myself the weekend off. However, this is sometimes easier said than done. Creativity is a strange thing that can hit you at any moment. I also write captions for a greeting card company too, so it is important to stick to deadlines.
I like to write with music playing in the background. This helps me to focus. I always listen to what the lyrics are saying and I think that helps to trigger new ideas as well. Sometimes if I find I'm getting stuck or hitting a brick wall though, I'll go for a walk.
The best advice I've ever been given is 'You can't edit a blank page.' I always remember that – it doesn't matter if it is rubbish, just get your ideas down on paper. Everything takes off from there. And it is so true; putting your pen to a blank bit of paper is always the first hurdle you come across.
It is amazing to see it all come together. For example, when my book is sent to the publishers, they then commission an illustrator to design the cover.
It can be hard to switch off from work though. Even when I'm not writing, I still run through scenes in my head or I wonder what some characters would do in a certain situation. They're
constantly with you. It is such a creative job and I wouldn't change it for the world.
A Room at The Manor by Julie Shackman is available to buy now. Published by Allen & Unwin.
For more Day In The Life Of features, be sure to check out No.1 magazine. Pick up a copy here!