Everything We Know About The Downton Abbey Sequel
---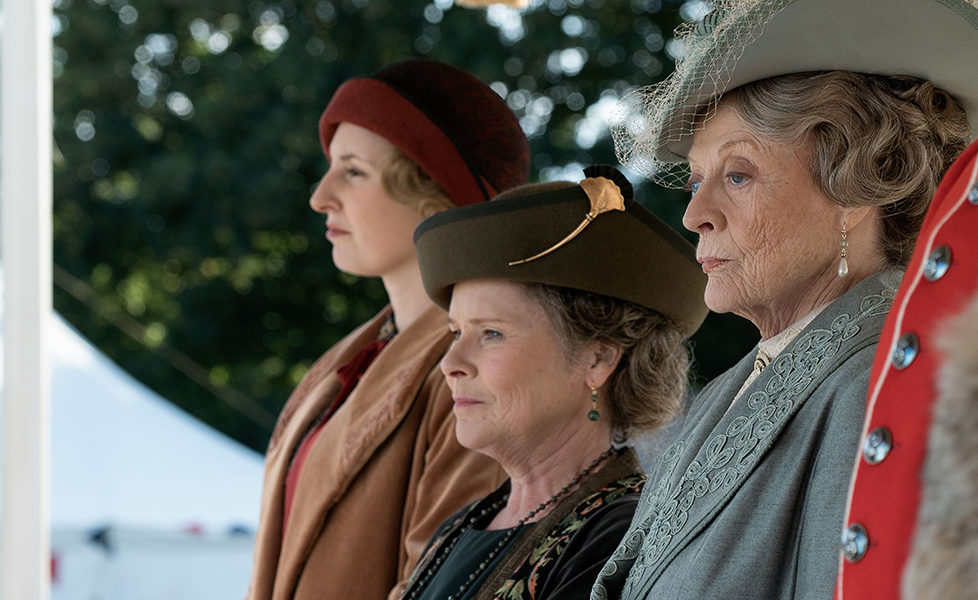 Editorial use only. No book cover usage. Mandatory Credit: Photo by Liam Daniel/Focus Features/Kobal/Shutterstock (10418433an) Laura Carmichael as Lady Edith, Imelda Staunton as Maud Bagshaw and Dame Maggie Smith as Violet Crawley 'Downton Abbey' Film - 2019 PRESS SITE The continuing story of the Crawley family, wealthy owners of a large estate in the English countryside in the early 20th century.
The producer of the Downton Abbey movie has confirmed a follow-up is now in the works…
Fans of the period drama were left hungry for more after the film premiered last September. It was an unprecedented box office success, raking in a staggering $191million (£147million) to become Focus Features' highest-grossing movie of all time in the US.
Now, the TV series and film's producer Gareth Neame has finally assured us that a sequel is in its early stages. Speaking to The Hollywood Reporter, he said: "We're working on what the story is, and when we might be able to make it. But it's the same as the first time around: we have to try and get everyone back together again. And that was very challenging."
The decision came after a major reaction to the first film, the plot of which centred around a royal visit to the stately country home and all the preparation that comes with it. Neame continued: "It was clear from the first weekend [of the release] that this was worth taking very seriously."
Downton Abbey's creator, writer Julian Fellowes, has also hinted that a sequel is on the cards. However, no work will start until he's finished scripting the HBO period drama The Gilded Age. 
He said: "For me now to say, 'Absolutely, definitely this is it, there will never be another film,' I would just be foolish. Because you end up eating your words, you know?" he said. "I mean, I wouldn't mind making another film. We were very happy making this one. So let's see what happens."
Even cast members are fuelling the fire. Actress Elizabeth McGovern, who plays Cora Crawley in the series and the film, told The Evening Standard that the door is definitely open for a follow-up, but eager fans will have to wait and see what happens.
It's unclear yet what the premise of a sequel would be, but the question on all fans' lips is if Dame Maggie Smith will make a comeback as the Dowager Countess, since her beloved character was diagnosed with a terminal illness in the first film.
Fellowes has indicated she could return to her iconic role, saying: "She's not very well, but she's not dead. There's no indication she's dying imminently. We just have to wait and see what happens.
"Of course, we also have to see whether Maggie wishes to survive her present situation or not."
Well, one thing is for sure… the suspense is killing us. We can't wait!