What The No.1 Team Really Wear
---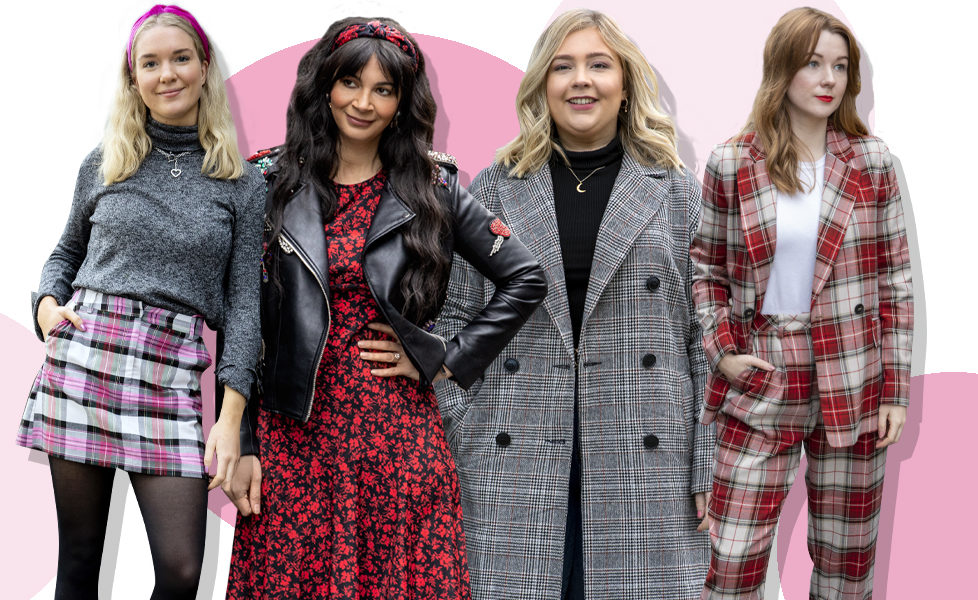 We're always writing about the latest fashion trends for our lovely readers but what do the No.1 team REALLY wear themselves?
Here at the No.1 office it's no lie that we love fashion. We fill the pages of every issue with the latest trends making their way from the catwalk to the Scottish high street. And it's hard to resist picking up a few pieces for ourselves when putting together a feature (sorry bank balance!) So we thought we'd give you a peek into our real wardrobes to see what trends and statement pieces we're coveting this season. Spoiler: high street and supermarket fashion come out on top!
Acting Editor, Emma
This Primark midi dress has been one of my best buys because I've worn it for so many occasions. I wore it to a christening, a long-awaited girls get together lunch and even to work. Here I've added a headband that turned out to be a near exact match (also from Primark) plus long boots and an embellished leather jacket from Zara to toughen up the pretty print a little and give it some edge.
I don't subscribe to the idea that sequins are just for the festive period, why not brighten up the never-ending month of January with some sparkle? This H&M high neck top is long-sleeved and slouchy and can easily be dressed down with some black skinny Jeans, long boots and my trusty oversized faux fur coat that I got from New Look a couple of years ago.
Acting Features Editor, Eve M
This is a typical weekend outfit for me – although I seem to be wearing this Primark coat with absolutely everything! I love the oversized fit (but with a belted waist), it is the perfect 'chuck on over anything but still look put together' item. Plus, it only cost £35 – total bargain!
Also, mom jeans are a pretty new style staple for me. I tend to stick to skinny jeans (as my thighs are on the curvy side), but after seeing everyone on my Instagram feed wearing them, I thought 'why not!'. They're super comfy and versatile.
This dress honestly gets pulled out for any occasion – from brunch to a day in town or a fancy dinner, I think it's the perfect style to dress up or down. Plus, polka-dot never goes out of fashion.
I either pair with trainers and a tote bag for a casual look or heeled boots (like here) for a slightly more dressed-up feel. For me, supermarket fashion often comes out on top.
Journalist, Jenna
This is my absolute go-to skirt. I got it in the Topshop sale for £15, and I wear it to work, to family events and out with friends. It's so versatile and also matches my headband – bonus! I usually pair it with a turtleneck for work (this one's from Zara) and a plain black bodysuit if I'm going anywhere a bit fancy. I recently invested in some classic Dr Martens which suit the skirt really well.
I've had this real leather Superdry dress since I worked for them in my first year of university! Now I keep it for smarter occasions. I paired it with my favourite batwing top from New Look which goes with pretty much everything. And, of course, another of my many headbands. These tights were only £3 from Primark and are really handy for adding extra style points to an outfit.
In-house Photographer, Eve
I LOVE a statement suit and bagged this full tartan number in the H&M sale for just £34! I always find suits comfier than dresses for occasions (especially if I'm snapping too) and this can be dressed down with a white tee and trainers like I've worn here or with a cami top and heeled sandals for an evening event. Plus it's a break from my usual top to toe black!
This wrap knitted dress from Cos is a favourite of mine if I want to feel a bit more dressed up for work. The knitted fabric makes it comfy to wear and the knotted front makes it more interesting than just a plain black dress.