9 Scottish Adventures You Need To Go On Now
---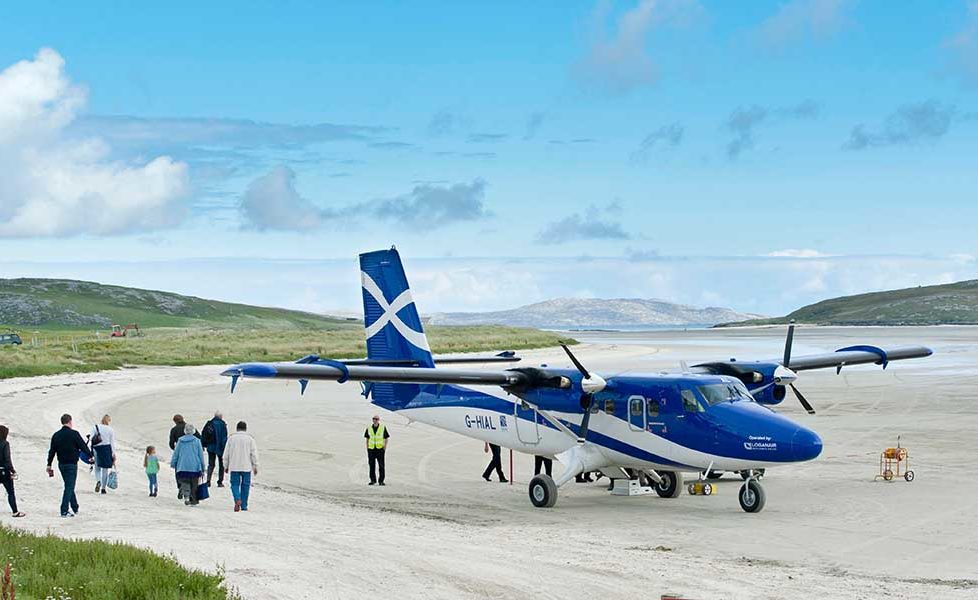 Image: Stefan Auth/imageBROKER/Shutterstock
These unique outdoor activities and exhilarating, wild trips will make you fall in love with this country all over again…
9 Scottish Adventures
1. Travel on a world famous railway line…
Harry Potter fans will know all about what is dubbed as the 'greatest railway journey in the world'. The Jacobite Railway is an 84-mile round route from Fort William to Mallaig and was the journey Harry and his friends took on the Hogwarts Express. Passengers can admire Ben Nevis, the Glenfinnan viaduct and the Isles of Rum, Eigg, Muck and Skye on their travels.
2. Discover whisky distilleries…
You don't have to be a massive whisky lover to appreciate the Isle of Islay's distilleries. The stunning western island is only 25 miles long but home to eight working distilleries which produce its signature smoky whiskies. Adventurers can fly from Edinburgh and Glasgow to learn the history and legends of Islay's past – all while taking in the dramatic coastal scenery with a dram!
3. Bag seven Munros in a day…
If bagging one Munro in a day isn't good enough for you, why not go for seven? In Scotland's wild north west lies Kintail South Glen Shiel Ridge where the mountains' summits are handily linked together. It's a long day of hiking and you have to be pretty fit, but the reward is getting slightly closer to conquering 282 munros.
4. Take a trip to a seabird colony…
The Firth of Forth is home to the iceberg-like Bass Rock – one of the '12 wildlife wonders of the world', according to Sir David Attenborough. The tiny volcanic island boasts the largest 'single rock' colony of Northern Gannets on Earth, hosting over 150,000 of them during breeding season. The Scottish Seabird Centre run trips which allows wildlife enthusiasts a few hours to immerse themselves in nature.
5. Land on a beach by plane…
The Outer Hebridean Isle of Barra is home to one of the world's most spectacular and unusual airports. Here, planes from Glasgow land on the beach runway when the tide is out, and baggage collection is outside! Being a passenger on the tiny plane is truly a Scottish bucket-list adventure, if a little bit hair-raising as the aircraft comes in to land.
6. See a 5,000 year old village…
History buffs will marvel at Orkney's ancient village, Skara Brae, which was uncovered in 1850 when a wild storm battered the shore. Now, there are eight incredibly well-preserved stone dwellings thought to date from 3200BC.
7. Go stargazing…
A Dark Sky Park is a place with extraordinarily dark night skies, where stars, planets and continents can be seen in full, magical view thanks to little light pollution. Galloway Forest Park was named Britain's first Dark Sky Park and in the 300 square miles of forest, you can view a whopping 7,000 stars and the band of the Milky Way.
8. Go whale watching…
What could be more adventurous than clambering into a dingy boat to spot a whale off the Isle of Mull? The Hebridean island is a minke whale hotspot thanks to the warmth of the Gulf Stream. The whales, which are one of the world's smallest, regularly visit the inshore waters to feed. If you're lucky, you'll also spot basking sharks, dolphins and porpoises.
9. Live with the llamas…
Everyone is obsessed with these unusual creatures, and you can take the craze one step further by actually staying amongst them! Guests at Ecocamp Glenshee can hire cute hillside pods or family-sized shepherd's huts which look out onto the llamas' field. That's not all – you're able to feed and trek with the gentle animals to get to know them.
Find out even more incredible Scottish Adventures in our latest issue – on shelves NOW!
Words by Jenna Macfarlane.