Day In The Life Of: A Dairy Farmer
---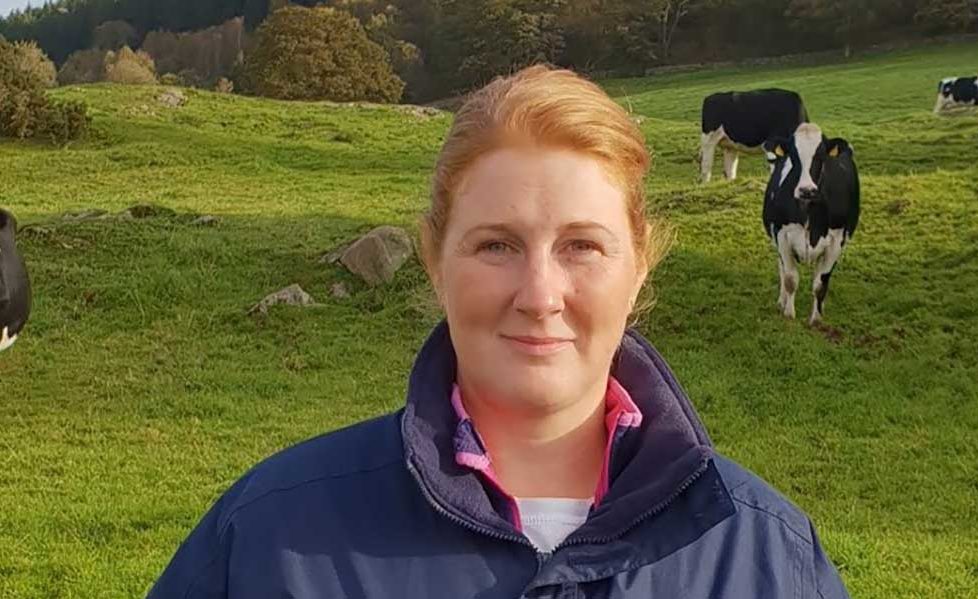 Image: Stuart Cochrane
Aylett Roan, 40 from Dalbeattie, works on Barnbarroch Farm and is a mum of two boys…
Day in the Life of: A Dairy Farmer
I got into farming at 11 years old. A family moved into the local area to take over a farm and I decided I wanted to help them. From that moment on, I knew farming was what I wanted to do. I left school early and studied at agricultural college. Then I met my husband who was a dairy farmer.
I hate mornings and always have to drag myself out of bed at 6am. My husband usually gives me a wake-up call and then I have a cup of tea with a bourbon biscuit. Once I'm a bit more awake, I head out onto the farm to start my daily routine.
I check on all of our cows, what has happened overnight and if they need to be milked. We have around 120 milking dairy cows (who use robotic milkers), 600 breading ewes and also some beef cows as well. It is a busy farm and we never have a dull day!
When that's done, I'll head back up to the house to get the kids out of bed. Once they're fed and dressed, I'll see them off on the school bus and then check to see what else needs done on the farm. I go via the office this time to make sure everything is set up for the day and check if I can help the office girls with anything. My daily working routine will then include stock work with sheep and dealing with cows or calves.
On top of being a full-time dairy farmer, I also run Roan's Dairy. This is where we sell and deliver our milk to the doorsteps of customers in Dumfries and Galloway.
I then pick my youngest son up from school at 3.10pm. I like to be home by 3.45pm so I'm there for my eldest coming home from high school too.
We have a wee afternoon routine. We all have a cup of tea together and talk about our days. I then head back out to the farm until 6pm and come back to make their dinner. We always have dinner as a family; my husband, the two boys and me. I spend the rest of the evening with them until they go to bed.
Once they're sleeping, I do my last checks of the farm. I make sure the cows are alright before heading to bed. It can be a long day because you never really switch off from the job. As a family we obviously live on the farm and work is on your mind 24/7. The only thing my husband and I ever argue about is work and we rarely get holidays.
Our life is also ruled by the weather. Every morning I turn on the TV to find out what the weather is set to be for the rest of the day. It is a factor for all the animals too – it is a major part of our business.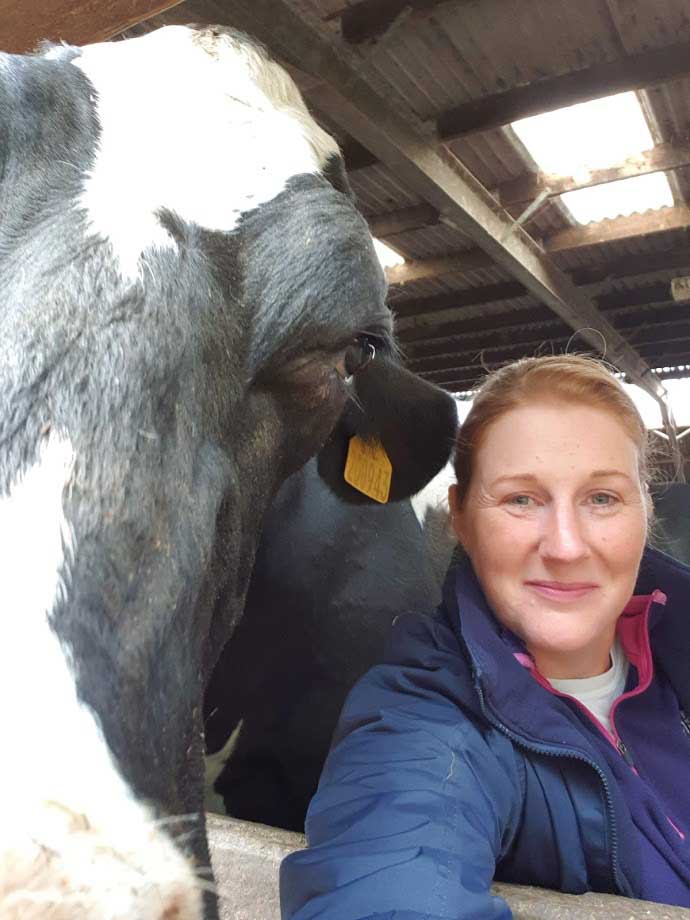 When I am working on the farm I wear anything that has a bit of give and stretch in it. I don't want to bend over and my bum to be showing! I live in wellies, waterproof trousers and basically I am permanently covered in cow poo. You never stay clean in this job so I wear old clothes and stretchy jeans. Plus big knickers. You can't wear tiny knickers in this job!
The thing I love most about my job is working with the cows. I talk to them a lot – most people will probably think I am bonkers. I also love getting a hug from them and seeing them thriving. You can just tell by looking at an animal if it is happy or not and that is just the best feeling. I always say good morning and good night to them too.
The most difficult thing is when they're ill. They are like all animals and sometimes they are sick for no particular reason. That can be quite difficult to deal with. The money side of it is challenging too. We pour our blood, sweat and tears into it. It's not a job, it is our life, and it is such an undervalued and under appreciated sector. What we get back doesn't cover our costs. It is hard but farming is in our blood.
I've always been a massive advocate of women in farming. While I've been very fortunate and not encountered any problems, I know that isn't the case for every woman. I am very involved in the Women in Agriculture Scotland group and believe everyone needs to support each other in this industry.
For more Day In The Life Of features, be sure to check out No.1 magazine. Pick up a copy here!