11 Exciting Ways To Spend Hogmanay 2019
---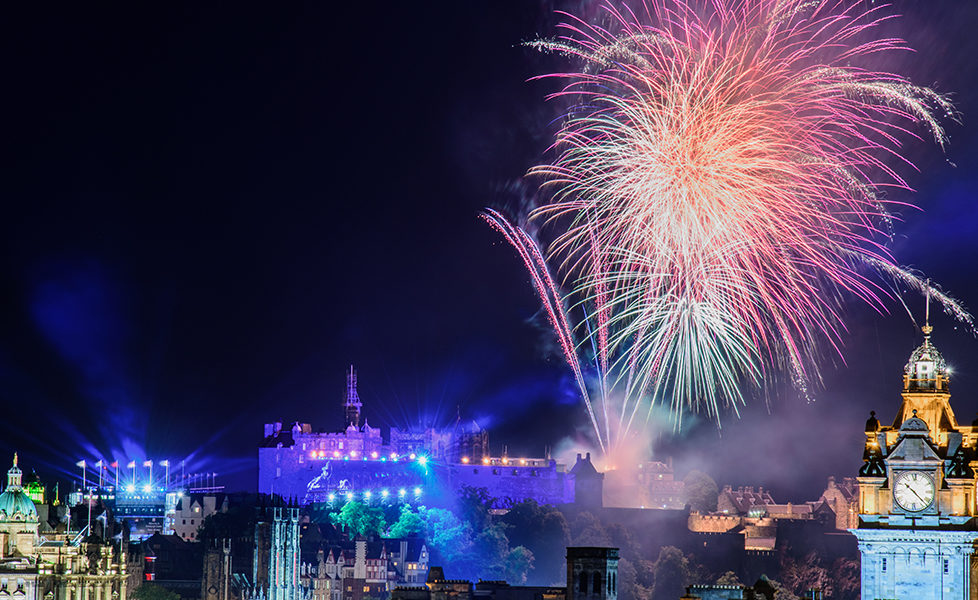 Image: Istock
If you're anything like us at No.1, you'll find the week between Christmas and New Year passes in a blur of pyjamas, too many pigs in blankets and every 'End of Year Quiz Show' that you can find on TV.
It's hard to keep on top of the days of the week, let alone your plans for Hogmanay. We've been on the lookout, however for the biggest and best ways to bring in the bells of 2020 across Scotland – the country most famous for its New Year celebrations!
Take a look through our list and see what takes your fancy, then sit back and relax in the run up to December 31st – peaceful in the knowledge that we've done all the research for you.
You can thank us later…
Hogmanay Events Scotland 2019
1. Hogmanay Street Party at Radisson Blu, Glasgow
Although bringing in the bells in front of your TV (while finishing off the last of your Christmas selection boxes, of course) may be the warmest options when it comes to Hogmanay plans, it hardly sets a precedent for the year ahead.
Instead, why not enjoy the comfort and cosiness of the Grahamston Bar and Kitchen at Glasgow's Radisson Blu Hotel, while relishing in the atmosphere and buzzing excitement of an indoor New Year's Eve street party? It's the best of both worlds!
Arrive at 6pm for a free beer, glass of fizz or mocktail, enjoy the hotel's delicious take on 'Street Food' from various stalls and a DJ will be supplying the tunes all night long. Plus, you won't have to step outside once!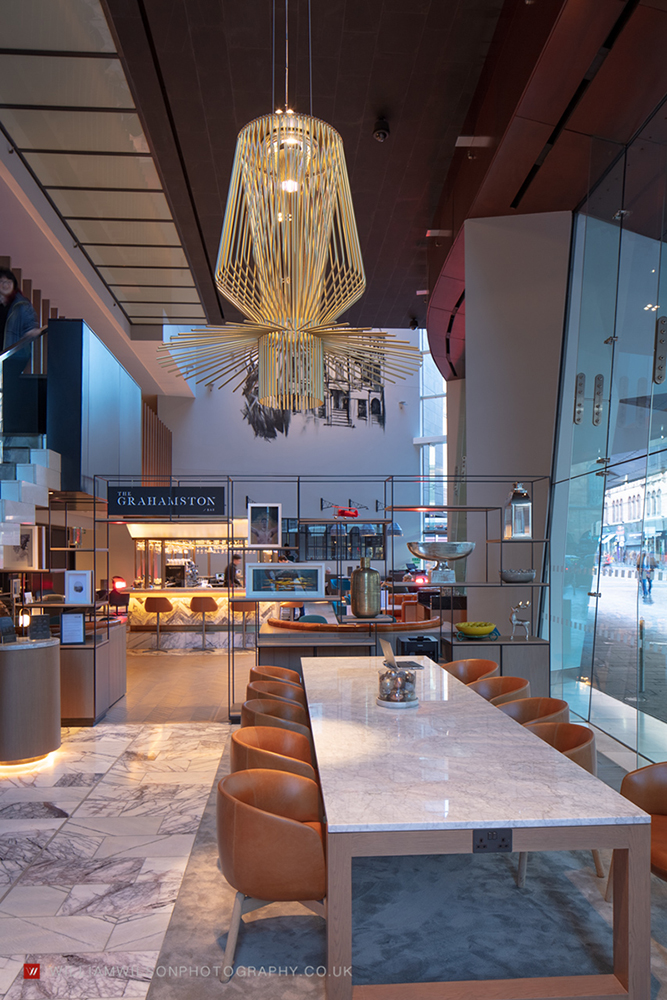 2. Hogmanay on Skye
More and more people are beginning to catch on to the magic of Skye, and is there really any better way to experience it than with fireworks and local pipers at midnight?
The Broadford and Strath Community Company are throwing a huge Hogmanay party with amazing live Scottish music from Trail West and local band, the Skyelarks.
Catering will be on offer throughout the night to both fill and warm you up while you count down to the final seconds of 2019! Please note though that this particular event is 18+. However, there are family ceilidhs in other villages across the island.
3. Red Hot Highland Fling, Inverness
The clue is in the name – this event is seriously fiery and it's seriously Scottish!
Running since 2008, this is the biggest free Hogmanay concert in the country and attracts visitors to the Highlands from all over the world.
This year will be hosted by comedian Craig Hill, and parents are encouraged to bring their children along to the family friendly event. With performances from three amazing Scottish bands, fireworks at midnight and food and drink on sale throughout the evening, the Red Hot Highland Fling has everything you could wish for at Hogmanay.
This even has built a name for itself over the past decade, and this year will be held at the River Ness in Northern Meeting Park.
4. Kinloch House, Blairgowrie
Fancy starting 2020 off with a bit of luxury?
Kinloch House Hotel is offering a sophisticated New Year's package, which includes amazing gourmet food, live music from a fiddler and accordionist, highland ceilidh dancing, Champaign, fancy nibbles and gifts (and breathe)!
Arrive on December 30 and enjoy the stunning countryside views surrounding the building before indulging in a six course dinner with canapés, coffee and fizz on New Year's Eve.
Then take a leisurely walk through the woods on New Year's Day (to clear your head after the night before), then relax by the roaring log fires and treat yourself to a tipple from their selection of over one hundred single malt whiskies and long list of classy wines.
Sounds pretty luxurious, right?
5. Edinburgh's Hogmanay Festival, Edinburgh
Hosting the most famous New Year's celebration in the country is Edinburgh! And this year will not disappoint as a three day long festival is being organised to mark the occasion.
From torchlight processions on the 30th, to a set from the world-famous Mark Ronson just before midnight on the 31, and even a 'Loony Dook' in the freezing Firth of Forth to shake your hangover the next day – this is a party you'll remember for many New Years to come.
There is something for everyone, even an event tailored specifically to families with young children named 'Bairns Afore'.
6. Stonehaven Fireballs, Aberdeenshire
This is a completely original and dynamic way to greet the New Year and involves approximately 40 men and woman parading down the streets of Stonehaven swinging fiercely flaming balls around their heads!
The performance begins as midnight chimes ring and is followed by some proper Scottish music from a pipe band and street drummers. After the blaze and tunes, a fireworks display ends the night which can be seen from all around the town – as long as you're looking south.
Although the parade doesn't start until the bells, spectators are encouraged to arrive between 10 and 11pm, as the streets can get very busy and gates are closed once they reach capacity!
7. New Year at The Lovat, Loch Ness
Hogmanay comes but once a year, so to go all out with your celebrations is not only acceptable, it is encouraged!
And what better way to pull out all the stops than partying with Nessy herself on the banks of Loch Ness?
The Lovat Hotel has introduced a special New Year's package which includes all the usual Hogmanay antics, plus a couple of extras for all the foodies out there.
Enjoy a full Scottish breakfast on both New Year's Eve and New Year's Day; a five course taster menu for dinner on the 31st (to ensure you have enough stamina to last you the night), and a midnight feast at the bells – your first meal of 2020 should be something special, after all.
8. The Clachaig Hogmanay Hoolie, Glencoe
This legendary Highland get together is an amazing way to celebrate the end of one year and the beginning of another.
With live music in two of the Clachaig Inn bars which are open to both guests and the public, this is a night of true Scottish hospitality.
The Clachaig Inn prides itself on its 'real craic' and claim their relaxed and informal approach to their celebrations is what makes their Hogmanay so enjoyable for everyone!
9. The Tontine Hotel, Borders
Why not use Hogmanay as an excuse for a proper winter getaway and celebrate the New Year for four whole days in the Borders?
The Tontine Hotel have designed a special package deal, including a three or four night stay, a champagne cocktail reception, Gala dinner and entertainment with a Scottish ceilidh band and piper – this is a New Year you won't forget in a hurry!
Arrive on December 30 to a warm Scottish welcome and unwind in front of a traditional coal fire before a candle-lit dinner at 7pm. The next day, enjoy a hearty full Scottish breakfast before a leisurely stroll around Peebles or along the river Tweed… and a Hogmanay party of course!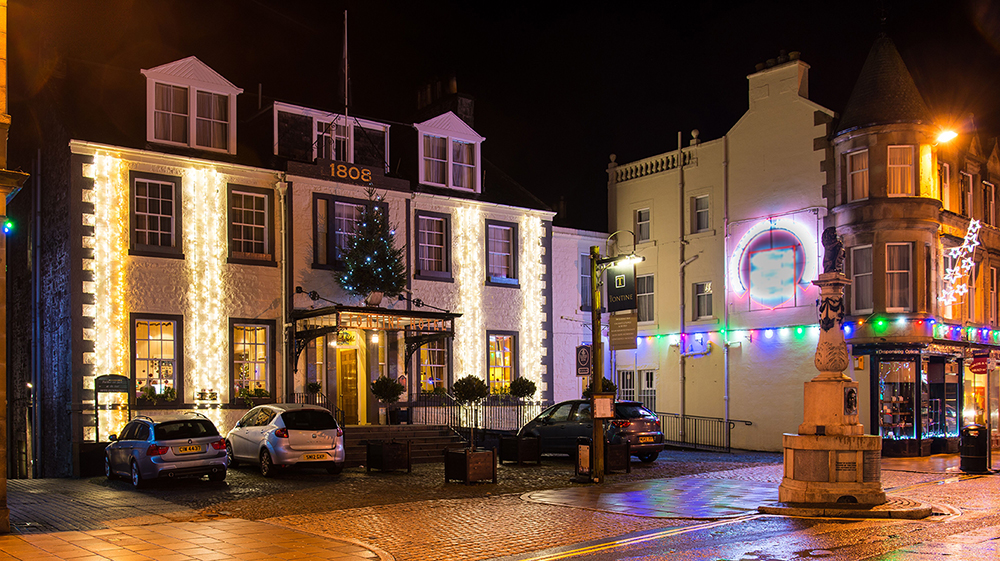 10. Red Hot Chilli Pipers at the Haughs, Turriff
Arguably the most famous pipe band in the world, the Red Hot Chilli Pipers are bringing in the bells with a major crowd this December, taking stage at The Haughs football ground in Aberdeenshire.
It is expected that the band will be attracting over 3000 spectators to the area, so if you're planning on buying a ticket, we wouldn't leave it too late!
The atmosphere is sure to be full of patriotism – wearing tartan is encouraged – and the celebratory spirit of the night will be contagious, making it very difficult not to have a smashing time.
If you would like to spend your Hogmanay at a proper Scottish party with a difference, this is the event for you.
Find out more here!
11. The Adamson, St Andrews
Can you think of a better way to bring in the bells than popping Champagne while singing and dancing at an Après-Ski party?
No? Neither can we, and this year you can – without having to travel up a freezing, snow-covered mountain – at The Adamson's pop-up Ski Lodge bar!
Whether you just want to drink and boogie, or book a table for the night in their restaurant with an A La Carte menu, the Ski Lodge team will look after you.
Tables are allocated on a first come, first served basis, so book your space today – before it's too late!