Sponsored: Time For A #TrialPeriod?
---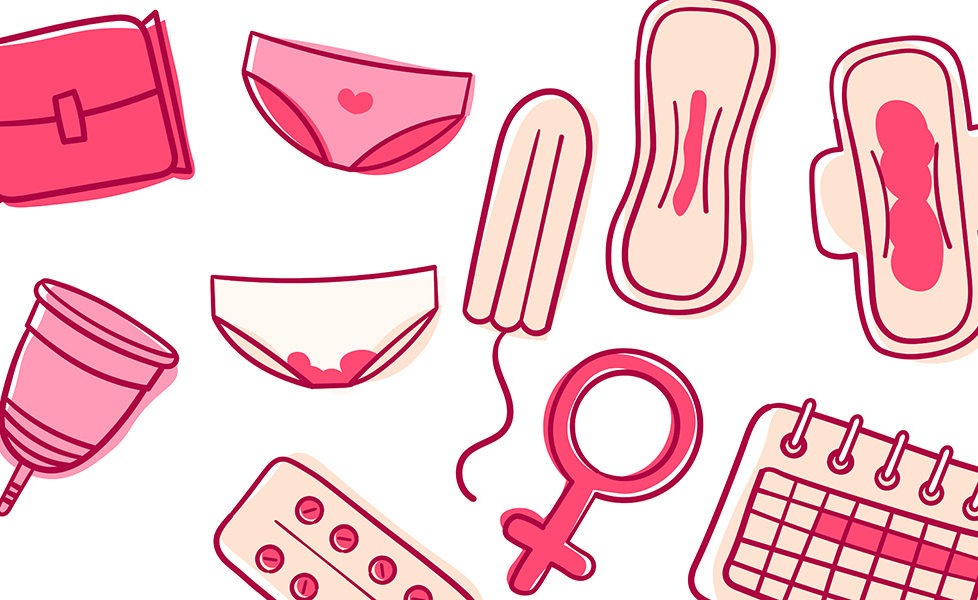 Image: Shutterstock
Calling all Scottish women – it's time to help save the environment!
Here at No.1 we're all about doing our bit for the environment, from reusable straws to ditching single-use carrier bags, we know how important it is to protect our beautiful country.
That's why we're exploring Zero Waste Scotland's idea of how switching from single-use menstrual products and to reusables can help too…
#TrialPeriod
Zero Waste Scotland has teamed up with Scottish dancers, Sarah Gibson and Kara Hudson (pictured below), for a nationwide campaign to tackle the 427 million single-use period products disposed every year and encourage Scots to try reusable options instead.
With funding from European Regional Development Fund, the #TrialPeriod campaign was launched by Sarah and Kara with Catherine Bozec, from Zero Waste Scotland, at the Perth Theatre. The project aims to shine a spotlight on the variety of sustainable options and demonstrate that reusable alternatives can be just as convenient and comfortable.
Their findings
Research carried out by Zero Waste Scotland indicates that a promising 10% of women in Scotland are currently using reusable products and a further 76% said they would consider trialling at least one reusable alternative (such as a menstrual cup, period-proof pants or washable cloth pads).
Reusable menstrual products benefit the environment by removing the need for single-use items. Disposable menstrual products are a significant cause of marine litter and can also end up in landfill. Disposables are primarily made of plastic and other synthetic materials, which take around 500 years to break down.
Despite the encouraging research showing that some people have already made the switch from disposables, single-use menstrual items are still overwhelmingly the most popular choice, especially pads with wings which are typically used by 70% of Scots.
What can Scottish women do?
In an attempt to reduce this figure (given that there is an estimated 340,000 tampons and pantyliners flushed down the toilet each day in Scotland), Zero Waste Scotland is urging people to give reusable period products a go.
Catherine Bozec, #TrialPeriod campaign manager, at Zero Waste Scotland said: "There are several types of reusable period products available, including cups, pads and underwear and we would encourage people to give them a try.
"The average woman will dispose of an estimated 11,000 period products in her lifetime, contributing to landfill waste and possibly marine litter. By making the switch to reusable period products, women can save money, resources and the environment."
"We realise these products may not suit everyone and some will opt for a mix of reusable and disposable options to best suit their lifestyle needs. We would urge everyone never to flush the products down the toilet as that increases the risk that they will end up in our oceans."
A Scottish case study
Robyn Kennedy, from Glasgow applied to trial the reusable products and has now made the switch. She says…
"The initial cost of buying cloth pads can be a bit daunting, which is why I was desperate to apply for the #TrialPeriod campaign. It was an amazing opportunity for people to try something different without the risk.
"I soon realised that taking the risk of switching up my period products would in fact save me money and make me far more comfortable during my cycle.
"I received a pack of reusable period pads – a mixture of normal size pads for during the day and some larger ones for night. After one cycle, I was really impressed with the comfort, no leaking, no smell and they're really easy to wash. And of course, I didn't throw anything in the bin.
"My biggest concern was what to do at work but as they're really absorbent they last a lot longer than single use pads. They're also designed to fold in on themselves, so I was able to fold them up and pop each pad in the carry case without any issues."
#TrialPeriod is part of Zero Waste Scotland's Resource Efficient Circular Economy Accelerator Programme, which will invest £73m in circular economy and resource efficiency projects, thanks to support from the European Regional Development Fund (ERDF).
To learn more about reusable period products visit www.trialperiod.scot
Share your journey with reusable period products on social media using the #TrialPeriod