No.1's Favourite Christmas Movies
---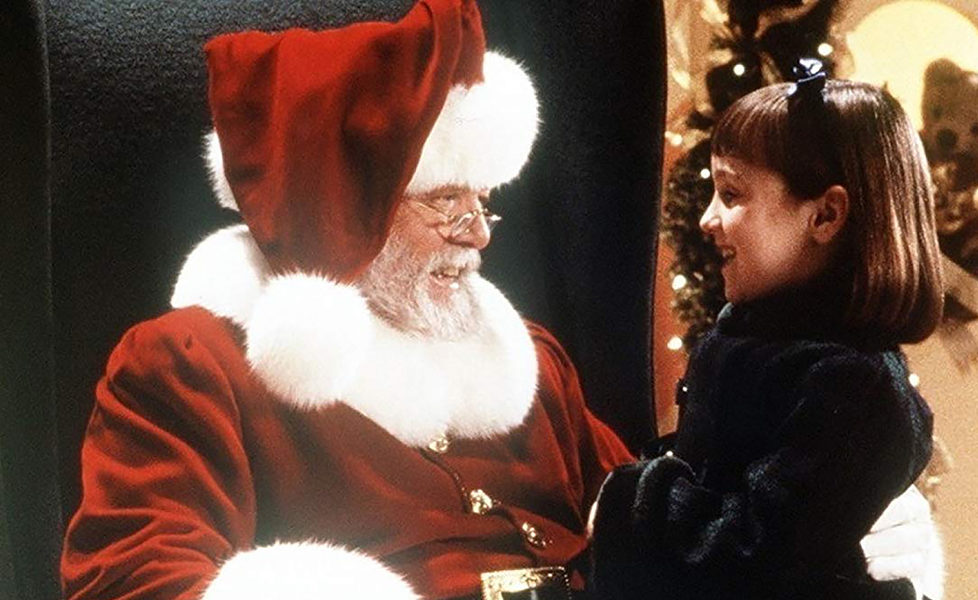 One of the best things about December is that it gives us a reason to binge watch all of our favourite Christmas films (and recite every line, of course!).
Everyone has their go-to festive movie to stick on as soon as the start of advent comes around (or before) and we've put together a list of our top picks. From some of the old classics, to modern tales of festive friendship, have a read through our festive film list…
Top Christmas Movies
Home Alone (1990)
This slapstick 90s comedy throws all genuine plausibility out the window, but its charm and humour make it a confirmed Christmas classic.
After his family accidentally leave him behind when they go on a Christmas vacation, an eight year old boy must defend his house from two clumsy robbers – who are so stupid they are anything but scary.
This encapsulates every child's dream (or nightmare) of being left home alone by their parents, and viewers are sure to relate to at least one of the characters.
It's a family favourite and a must-watch at Christmas time.
The Apartment (1960)
This film represents Christmas as it is in reality – sometimes cheerful, sometimes dull and sometimes lonely.
It's a comedy with a melancholic complexity, but in the end has messages of hope and excitement for the future, both true Christmas sentiments.
The plot spans over the months of November and December and perfectly portrays the alcohol fuelled flirtation of festive office parties in the lead up to Christmas and New Year.
If you haven't already seen it, make watching The Apartment one of your priorities this Christmas!
Arthur Christmas (2011)
This animated Christmas film is aimed at children but has enough witty jokes and detailed animation to make in enjoyable for all the family.
With underlying themes of kindness, self-belief and adventure, along with the humorously high tech interpretation of Santa's workshop with army officer-type elves running the floor, this movie is funny, clever and feel good.
If you've got kids and they have not yet seen this film – it is a certifiable hit for a festive movie night.
Elf (2003)
If you ask anyone to list their favourite Christmas movies of all time, Elf will almost definitely get a mention.
It tells the story of Buddy the Elf, who has come from Santa's Grotto in the North Pole in search of his real father.
Chaos of course ensues as Buddy tries to make his way round New York City. It's hilarious yet clean enough for kids; it's heartwarming but will still make you cringe, and it never, ever gets old!
Miracle on 34th Street (1994)  
This sickly sweet remake of the 1947 classic may be cheesy and completely over-the-top with sentimentality, but it is hard not to love.
It tells the story of a little girl who is determined to prove the innocence and identity of Kris Kringle, an elderly man who claims he is the real Santa Clause.
The little girl, played by Mara Wilson of Matilda, is so cute that you forgive her clichéd lines and the unrealistic encounters she has in a Criminal Court of Law.
Just give it a watch – it's Christmas!
How the Grinch Stole Christmas (2000)
This adaption of Dr Seuss' creation remains very true to the original story, while adding some background and depth to the film's main character.
Promoting the true meaning of Christmas, it shows children that December 25th is not just about getting presents and filling yourself up with food and sweets; it's about being with loved ones and showing them you care.
But before the film ends on that sweet sentiment, there is plenty of slapstick comedy and singing!
Love Actually (2003)
Ah, Love Actually… Where to begin?
It's got unrequited love, wandering eyes, a funeral, a wedding, a Christmas Nativity and so much more – putting it up there with the most popular Christmas films of all time.
Following the interconnected lives of each character, including Prime Minister, this film totally sucks you in and leaves you hopelessly routing for (almost) every cast member.
Maybe not one for all the family (it has a few swear words!), but 16 years after its release date this film is still a Christmas ritual in countless households – and that surely speaks for itself!
It's a Wonderful Life (1946)
Viewed by many as the ultimate Christmas film, we couldn't leave this classic off our list.
When a depressed man is on the cusp of thinking what the world would be like if he was never born, his guardian angel soon makes him realises that there are people around who need and love him.
It's a tradition of many to watch this movie on the big screen at Christmas time, but it's just as enjoyable a watch at home, cuddled up on the living room sofa.
You'll be crying tears of joy and sorrow by the time the credits start to roll on this timeless masterpiece.
Let It Snow (2019)
This new Netflix movie has just the right amount of optimistic cheesiness and happily-ever-afters to be a true romantic Christmas hit.
The film follows the trials and tribulations of numerous single teenagers who, at the end, we discover are all interconnected in some way.
The plot is based around a heavy snowfall which has led to the cancellation of transport in and out of the teens' hometown – causing many of the youngsters to face up to their feelings.
It's definitely a high school teen movie, but is the sort to be the guilty pleasure of many adults too (us included).
The Nightmare Before Christmas (1993)
This classic is a firm favourite of kids who grew up in the 90s.
Combining the biggest holiday of autumn with that of winter, it depicts the Prince of Halloweenland chasing a life with more meaning by taking over the responsibilities of Christmastown.
We won't post any spoilers but, as you may suspect, not everything goes to plan for Prince Jack Skellington.
This film has the spookiness of Halloween and the jolliness of Christmas – the best of both holidays in one movie!
Take a trip down memory lane and find yourself in the neighbouring villages of Halloweenland and Christmastown this festive season.
Meet Me in St Louis (1944)
Another old and lovable classic, Meet Me in St Louis is a poignant and romanticised musical, set during the run up to the 1904 World's Fair.
The four main characters, who are the beautiful daughters of a well to do business man, learn lessons of life and love as they prepare for a reluctant move to New York.
In the movie, Judy Garland sings the classic Christmas song Have Yourself a Merry Little Christmas, which has been one of the most popular Christmas songs at this time of year ever since the film's release over 70 years ago.
The Man Who Invented Christmas (2017)
Based on the inspiring true story of how Charles Dickens wrote his celebrated novel, A Christmas Carol, this movie is as interesting and educational as it is Christmassy.
It is an origin story of the book and also an insight into the life and personality of its incredible author who created this classic tale that would later define the spirit of Christmas.
If you are a fan of A Christmas Carol, then this film really is a much watch, acting almost as a prequel to the festive classic.