Sponsored: How To Make The Most Of Christmas
---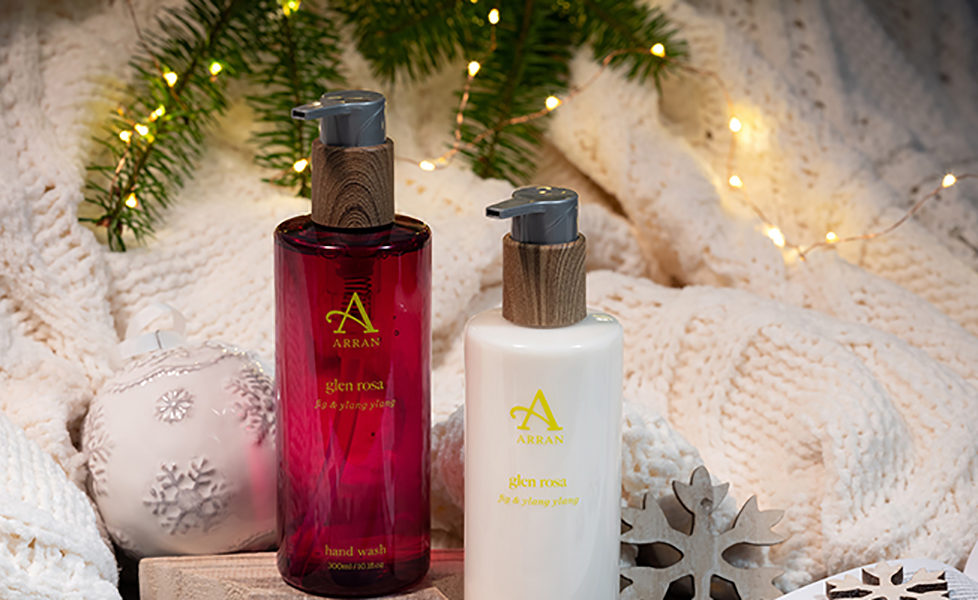 No.1 have put together a list of ways you can really make the most of Christmas this year.
From volunteering opportunities to original gift ideas for loved ones, we hope this list will help give your Christmas a warm and festive feeling…
No.1 Top Christmas Picks
Le Jeux Boutique
Shop small, shop special
This specialist toy store may not be one you pass on the high street next to the major chains and supermarkets, but that just adds to its charm.
A treasure trove of luxury brands and gifts, Le Jeux Boutique has curated a unique collection of beautiful toys and gifts that you and your family will love.
Amongst these is their special Christmas Eve Box – the perfect way to prepare little ones for a good night's sleep while Santa visits.
Including a Christmas onesie, a bedtime story book and a cuddly toy (as well as some treats for the next day to keep them occupied) it's really a box full of surprises to prevent any merry mischief!
So shop small and shop special this Christmas, and give unique gifts that will be treasured.
Browse and order online and they'll do the rest – including free gift wrapping!
If you have any queries, contact shirley@mypocketmoneytoy.com
Revive MS
Give something back this Christmas
There are over 15,000 people in Scotland who live with Multiple Sclerosis; that is the highest prevalence of any country in the world.
Revive MS Support is a Glasgow charity which offers a range of services to help those living with MS manage their day-to-day symptoms, while maintaining and improving their physical and mental health.
A team of specialist staff work in partnership with other organisations across health and social care, and are currently looking for a range of volunteers to help deliver and expand their services across Scotland.
If helping others make the most of life and offering support and kindness to those who are struggling sounds like something you would like to be involved in this Christmas – and beyond – consider joining the incredible Revive MS team.
For more information, take a look at their video, or visit their website.
Honey Bee Candles
British Beeswax Candles for Christmas
Experience the sunshine glow of a completely natural candle that is eco-friendly, non-toxic and totally free-from synthetic fragrances and essential oils.
Honey Bee Candles are all handmade using 100% pure beeswax with cotton wicks, and are the by-product of sustainably sourced surplus honey, following ethical beekeeping procedures.
Perfect for the Christmas table, Honey Bee Candles, unlike some other beeswax products, naturally purify airborne toxins – this can be seen when dark lines form in the molten wax pool.
Notice the freshness of the air which surrounds them when lit, and the subtle honey aroma they give off when cold.
Beeswax is naturally anti-bacterial, so the company also offers Honey Bee Wrap, which is a reusable and plastic-free alternative to cling film.
Why not have it customised for a thoughtful Christmas present, or take a look at their plastic-free Christmas decorations?
If have any questions, you can message them on Instagram today!
Arran Sense of Scotland
Give the gift of ARRAN
Known by many as Scotland in miniature, the Isle of Arran yields some of the finest produce in the country.
From dairies to woollen mills to aromatics, the island is home to many proud and privately owned businesses, including Arran Sense of Scotland.
For 30 years, the company has been producing candles, soaps and fine fragrance which are now nationally renowned.
Some of their most popular gift sets, which make the perfect gift for him or her, include the After the Rain gift set, with delicate blends of lime, rose and sandalwood; the Glen Rosa Handcare Duo, with a soothing blend of fig and ylang ylang; and the Lochranza Men's Wash Bag, containing a sophisticated blend of patchouli, lemon and anise.
This Christmas, wrap yourself and loved ones in the unique scents of Arran, created using only the finest quality ingredients.
If you have any questions, contact: info@arran.com
The Oil Hut
A naturally good night's sleep
Although it is the season to be jolly, the time spent frantically searching for gifts, decorations, and food for the masses during December can sometimes mean it is a month of pure panic and sleepless nights.
And as the dread of the Christmas dinner table plan mounts, it can get harder and harder to find time to relax, and sleep becomes a thing of the past.
The Oil Hut has the answer, however, with their beautifully scented Quiet Night Sleep Oil.
A luxurious blend of lavender, chamomile and rose, it should be applied directly to the skin in small amounts just before bedtime, focusing on pulse points – the temples and wrists in particular.
And for ultimate relaxation, add a few drops of the therapeutic oil to your bath and bathe in its soothing aroma.
For more information, contact: info@theoilhut.co.uk