Outlander Fans NEED This Sam Heughan Tartan
---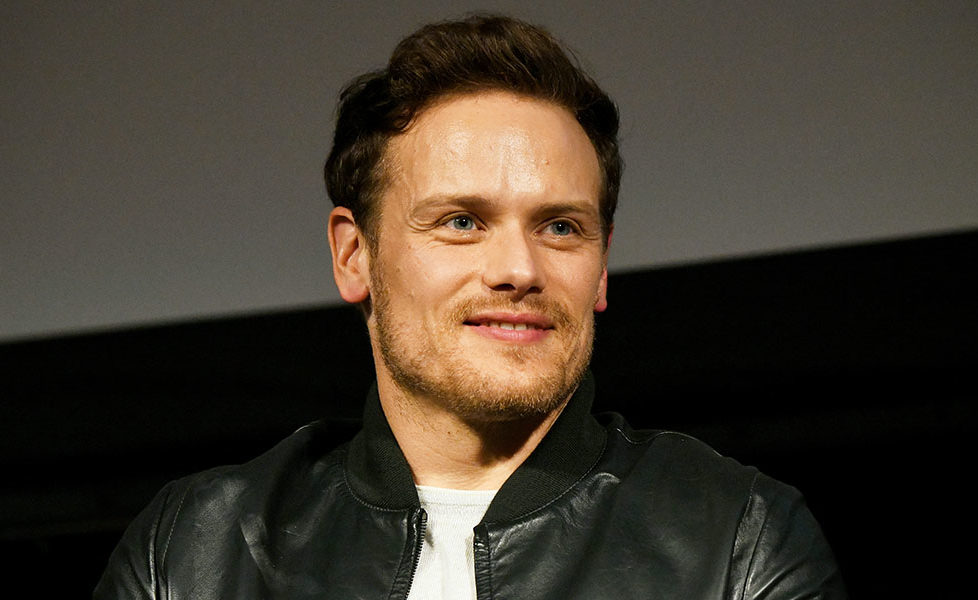 To his fans' utter delight, Sam Heughan has launched his own Scottish tartan, which shares the same name as his new whisky brand. 
The Outlander star, 39, announced the surprise launch of Sassenach Tartan via his Instagram a week ago, telling his followers the garments 'should keep them warm' before the much-anticipated release of Sassenach Spirits, rumoured to be launching early next year.
The collection is small so far, only including a variety of Scottish merino wool scarves in his signature grey tartan design. Unsurprisingly, most of the products have already sold out, with the $250 chunky 'Infinity Scarf' the only one remaining.
According to the brands' website, Sassenach Tartan's scarves are woven on traditional shuttle looms in the Scottish Highlands. Sam, from the town of Balmaclellan, is known for his love of his native country, so it's no surprise he has ensured his tartan collection is made entirely in Scotland.
Instagram fans were sent into a frenzy over the announcement, with Sam's original announcement post gaining 129,000 likes. One excited commenter exclaimed: 'Already ordered!!! Love both patterns. Can't wait to get these for Christmas'.
Another said: 'You should know by now we will buy ANYTHING you sell!'
'Sassenach' is a derogatory Scots Gaelic word meaning 'an English person', yet Sam's character, Jamie Fraser, uses it as a term of endearment for his on-screen wife, Claire (Caitriona Balfe). Superfans of the hit Starz TV show, also refer to themselves as Sassenachs, which may be why Sam chose the unusual name for his tartan and whisky brands.
The collection's website shows Sam modelling his own designs against the wild Scottish countryside. We can only hope he'll be releasing a larger tartan clothing collection alongside his whisky in the coming months.
Outlander season five is set to air in the US on Sunday, February 16th 2020, and will be added to Amazon Prime Video UK soon after.