Sponsored: No.1 Spotlight On: Skyeskyns
---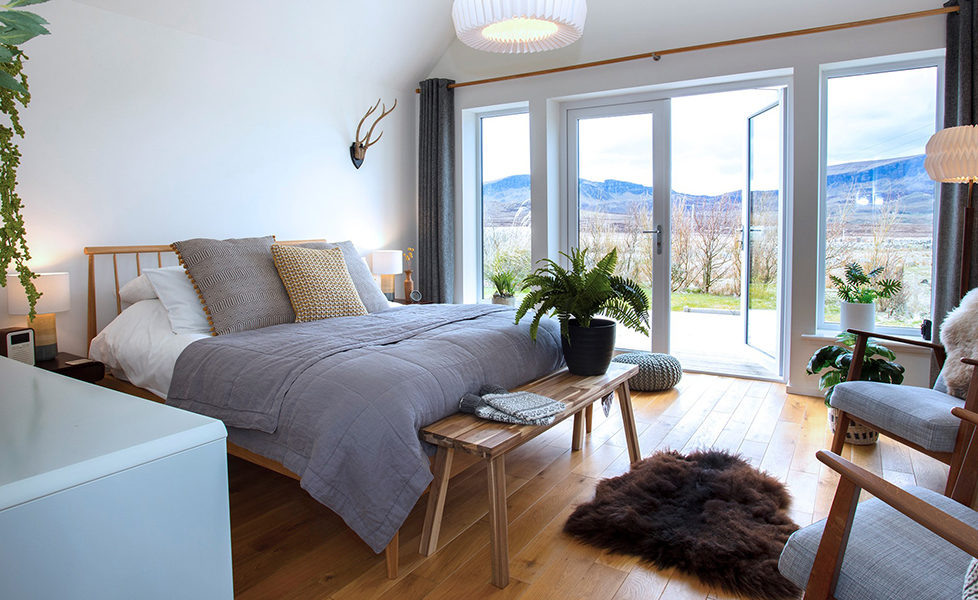 To find the right sheepskin for you, look no further than Skyeskyns, the Scottish ethical sheepskin specialist…
Skyeskyns Ethical Sheepskin
Established in 1983, Skyeskyns, based in Waternish on the beautiful Isle of Skye, is the sole remaining commercial and exhibition woolskin tannery in Scotland.
It is now a hugely successful visitor attraction that offers free guided tours of its workshop, as well as offering two retail spaces on Skye.
The business is run by the second generation of the Hartwell family who are helping to steer it through the 21st century, producing and stocking the highest quality, hand-crafted sheepskins, leather and woollen goods.
The two generations of the Hartwell family share a passion for working in and with the landscape, conserving and cherishing both artisan skills and the environment, while following Britain's high standards of animal welfare.
Skyeskyns works closely with their Scottish and British suppliers to ensure that all of their lambskins are ethically sourced and carefully selected to produce the most beautiful and durable fleeces.
Plus, an in-house team of seamstresses also work hard to produce a range of gorgeous sheepskin interior accessories.
Skyeskyns believe there are so many ways to incorporate the trend in your home; from single sheepskins that you can throw over a chair to adding a rug for a little extra comfort and luxury, there's something for everyone.
Alternatively you can use their larger rugs (that are made up of several fleeces) as a bedspread, or add a wonderfully soft sheepskin bean bag for the ultimate in comfort – you just have to pick the right one for your style!
Simply pick your size and colour variation to add luxury, texture and comfort to any setting in your home.
Skyeskyns has also recently moved to 'mimosa' tanning all of their sheepskins; also known as a biodegradable and natural process. This ancient, traditional hand crafted way of tanning, allows for the production of the very best quality sheepskins Skyeskyns has ever produced and is helping to cement their reputation for quality.
With a wide range of woollen, leather, tweed and sheepskin clothing, Skyeskyns offers a one stop shop for quality and durability as well as beautiful things you will love to own. The perfect place for a little Christmas shopping!
Visit: Skyeskyns, 17 Lochbay, Waternish, Isle of Skye, IV55 8GD
T: 1470 592237