AWA 2019 Winner: Laurie Neil
---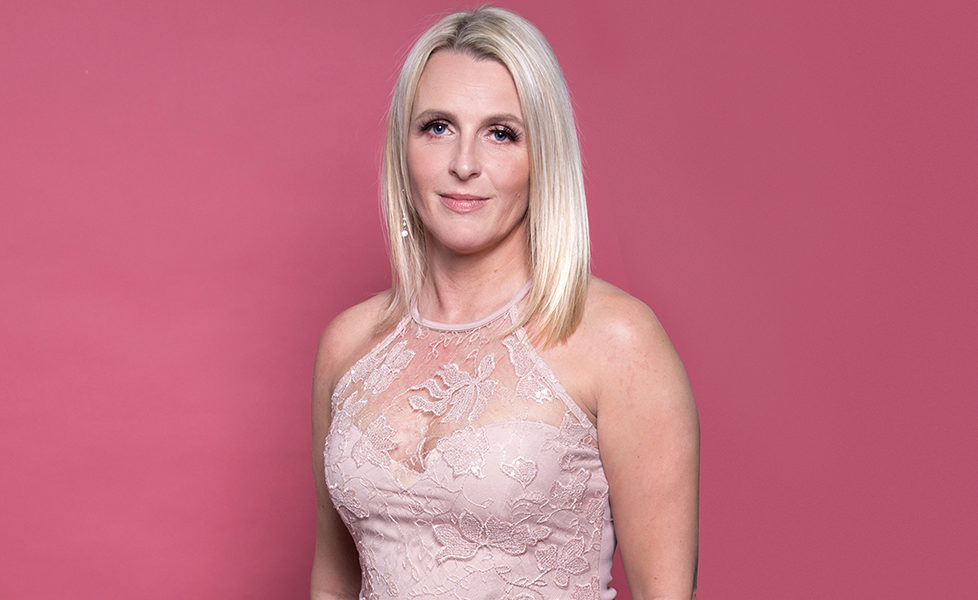 As nominations open for No.1's Amazing Women Awards 2020, we take a look at last year's winners.
Amazing Woman: Laurie Neil
Laurie Neil, 35 from Stirling, encourages women to become more confident and love their bodies.
My business was born during a sad time but now I'm pursuing my dream. My dad passed away just before I started, but I believe this gave me a push to say 'it is now or never, just go for it.' Life is too short not to do something you love.
Before I was in a job that made me miserable. So I decided to take a leap and go for it. I started my own company, Fitness Garage, in March 2018. It has been an amazing first year.
It hasn't been without doubts though. When you've been trying to do something for so long, you question whether it'll happen. I worried that in a few months' time I'd be paying rent on a place with no income.
Thankfully the business has completely taken off. Growing from a couple of people attending at first to around 30 to 50 weekly regulars coming through the door. It is amazing to see you're making a difference.
It's the people who come through the door that make it all happen. I don't really aim my fitness classes at regular gym goers. The women that come arlong are maybe scared to go to the gym, so helping women of all shapes and sizes is my focus.
It is amazing to see their confidence grow. I love it when people send a message to say 'oh Laurie, I can't believe I've done that!'
I have ladies who come all the way from Dunkeld for my burlesque workshop. They first came in wearing baggy clothes, but after six weeks they were dancing away in their wee leotards!
However, I've had a few obstacles along the way. When I first started out, I was in a lot of pain but I just put it down to exercising more than I ever had before. But I eventually got admitted to hospital and they diagnosed me with Haemochromatosis, which meant my liver was failing. I don't drink much so I couldn't understand why my liver was suffering. It turns out my body was making too much iron and this was causing pain in my joints. But I decided nothing would stop me from pursuing my dream.
Fitness hasn't always been a passion of mine. I would run away from doing PE at school and hid behind the sheds when everyone was doing cross country. I just didn't enjoy exercising. That's why I want my classes to feel like you're having fun!
This award was the best thing to ever happen to me. It just proves that dreams can come true.
—
The No.1 Amazing Women Awards 2020 are here to celebrate the strong and inspiring women of Scotland!
The No.1 Amazing Women Awards are back and will give you a chance to celebrate the women of Scotland and we would love you to get involved. We want to recognise and shout about the amazing deeds and efforts of the women all around the country and we need you to tell us all about them. Nominations can be submitted here.
Nominations close 22nd November 2019 so don't miss your chance to shout about the unbelievable ladies who make a difference every day.