AWA 2019 Winner: Louise Russell
---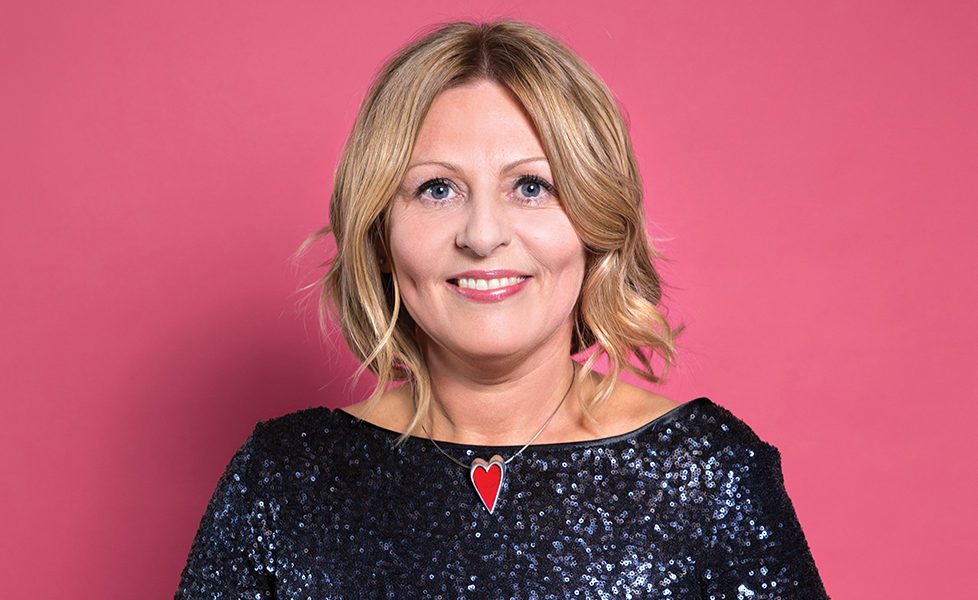 As nominations open for No.1's Amazing Women Awards 2020, we take a look at last year's winners.
Amazing Woman: Louise Russell
Louise Russell, 44 from Glasgow, helps to reduce loneliness in over 60s by introducing them to animals.
I began my charity Give a Dog a Bone five years ago. I wanted to tackle the issue of loneliness in elderly people and also homelessness of animals, so I set up the charity to help with some of the financial barriers that come with owning a pet.
We support people over 60 and their animals. Some may be struggling with the cost of feeding their pets, so we'll help with their monthly pet food and insurance costs, while others might be looking for companionship. If this is the case, and someone over 60 decides to adopt an animals from a shelter, we can provide monthly support.
I've now opened two community centres. One in Shawlands and the other in Troon which allows people and their pets to get together for coffee mornings, yoga and dog walks. Our centres are open to everyone and welcome those even without a pet. If you're retired, for example, a pet can be a huge responsibility so some come in to us to get their 'doggy' fix and for a wee cuddle.
It has been a real rollercoaster of a journey. It has been a lot of work but it is all worth it. We now see around 200 people coming to our centres and have helped many dogs that may have needed to go into a shelter otherwise. There are feel good moments every day.
I would love to see Give a Dog a Bone grow. I'd love to open more community spaces. However, they are expensive to run so it depends on the growth of the charity. We are only five years old though and you don't want to run before you can walk.
The people who visit us inspire me on a daily basis. We have some that are in their 80s but still love to get involved. If in 40 years' time I still have that get up and go, I'll be more than happy.
To get a wee pat on the back is an acknowledgement that you're doing something right. It is amazing to win this award in particular though, because we are all surrounded by amazing women every day. There are a lot of heroes in the world who often go unrecognised, but these awards really do help. The fact that I'm being recognised makes me feel very grateful.
—
The No.1 Amazing Women Awards 2020 are here to celebrate the strong and inspiring women of Scotland!
The No.1 Amazing Women Awards are back and will give you a chance to celebrate the women of Scotland and we would love you to get involved. We want to recognise and shout about the amazing deeds and efforts of the women all around the country and we need you to tell us all about them. Nominations can be submitted here.
Nominations close 22nd November 2019 so don't miss your chance to shout about the unbelievable ladies who make a difference every day.